Famous cryptocurrency investor and trader Mike Novogratz has hired a Goldman Sachs executive for his cryptocurrency merchant bank.
---
 $40K Bitcoin by End of 2018?
Last November, Mike Novogratz made headlines when he predicted that Ethereum would hit $500 by the end of 2017 and Bitcoin could reach $40K by the end of 2018. Novogratz's prediction for Ethereum proved true as the cryptocurrency actually surpassed $500 and even almost hit $1400.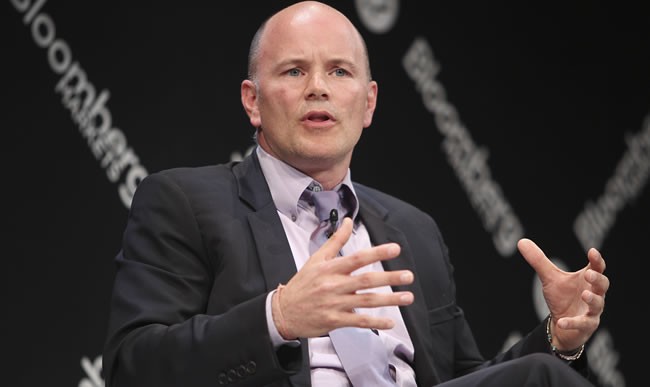 Since then, the whole cryptocurrency market experienced a major "shakedown" and dropped from a total market capitalization of over $8oo billion to $260 billion. The big correction may have caused uncertainty for retail traders, but many institutional investors are confident that a correction to the market was due and will soon stabilize. Some analysts predict that the total market cap for cryptocurrency could far surpass its old all-time high.
From Wall Street to Cryptocurrencies
This optimism for the cryptocurrency space is leading quite a few people from Wall Street to make the jump into the crypto world. One of the more notable of these individuals is Mike Novogratz, who was one of the first institutional investors to start seeing a future for cryptocurrencies.
Novogratz didn't only bring millions of dollars to the cryptocurrency space, but he also brought years of trading and investing experience that he gained from Wall Street. Last December, the legendary investor announced that he would launch one of the world's largest cryptocurrency hedge funds. The fund was supposed to launch on December 15th but, due to uncertainty in the market situation, was put on ice. He then turned his attention to creating a merchant bank, Galaxy Digital, that would serve the blockchain and cryptocurrency space back in January.
But Novogratz won't be investing alone. According to CNBC, Novogratz has hired Goldman Sachs executive Richard Kim for the position of the chief operating officer for Galaxy Digital. Even though Novogratz's fund launch is still paused, he stated the following to CNBC:
We are still feverishly building out a full merchant bank for crypto, i.e., I am still very bullish on the space.
The new hire is part of an ongoing trend and shows that, in the future, more Wall Street executives may switch from traditional trading instruments like stocks and bonds to a market with a brighter future, such as cryptocurrency and digital assets.
What are your thoughts on Novogratz's decision to hire a Goldman Sachs executive for his COO? Do you think that the fund will eventually be launched and receive interest from non-cryptocurrency investors? Let us know in the comments below!
---
Images courtesy of  Pixabay and Bitcoinist archives.