MLT – Structural multi-level token with MLM based coupon announces its ICO Token Sale starting from 23 February 2018.

---
Herewith we are presenting a new multi-structural cryptographic token operating on a smart-contract basis within Ethereum blockchain algorithm.
It is called MULTI-LEVEL TOKEN (MLT) and basically consists of two main parts. 55% of its value goes strictly into buying ethereum(ETH) and is kept in MLTokens on each members wallet till the end of the project. 35% of the token's value forms a specific bonus income program which is based on the principles of multi-level marketing.
So beneath each specific member comes three new ones and so on and so forth until 10 full levels down are completely filled in.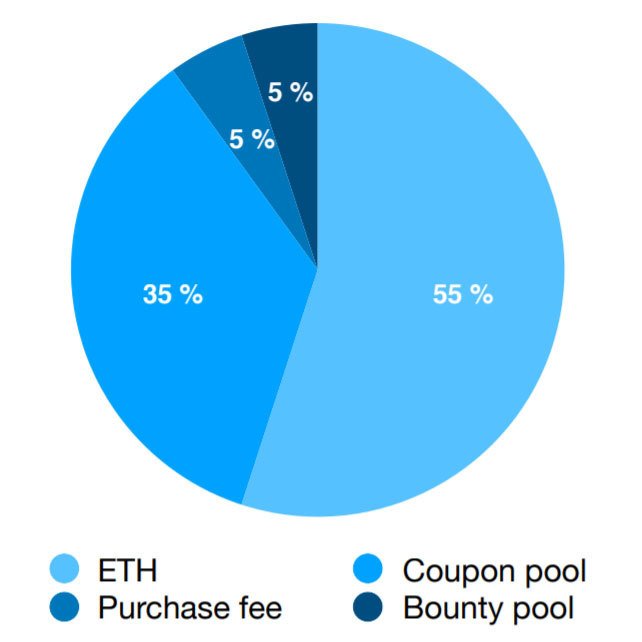 In this way, 35% of each investment goes equally to the members' wallets standing higher on such a "tree" structure.
The holders of MLToken have the potential to a steadfast income derived from the positive dynamics of Ethereum rate as well as revenues yielded through participation in a specific bonus program.
The project brings up to 5 investment possibilities -0.05ETH – 0.1ETH – 0.2ETH – 0.5ETH – 1ETH.
On each branch with every new level, the number of members grows exponentially. MLToken is fully controlled by the Ethereum Decentralized Data Storage and Transmission System and thus it is securely guaranteed that all due payments provided for by this algorithm shall be accomplished completely.
Two principal parts of our MLToken are being automatically hedged and protected by each other and cumulatively they are protecting instruments to the capital. The system itself is pure mathematics and is designed to be all-reliant and self-protected which by itself is a great stimulus to attract new members into it. It is absolutely intact and proof against any influence from the outside. Uniquely and solely its members are the only part to fully control the system itself.
The main goal of the campaign is to create the decentralized and transparent platform for multi-level marketing system based on Ethereum Blockchain, which will provide to numerous participants a possibility to create their personal chains of relationships with its members.
You can visit our website www.mltoken.io for comprehensive information about the product.
Please feel free to join us.
---
Images courtesy of MLToken