Formed in January 2018, OpenBlock Development Association is an innovative fintech company dedicated to creating profitable automated crypto trading robots for general public utility. The company has grown into a formidable player in the automated cryptocurrency trading space by incorporating cutting-edge trading tools to initiate buy and sell orders through artificial intelligence and machine learning, fully excluding risky emotional trading habits. OpenBlock now boasts a team of over 40 people and is dedicated to research and development, as well as building a decentralized platform that will allow the public to participate no matter their level of financial knowledge in crypto trading.
Openblock is now proud to announce its strategic partnership with NAGA Group AG, a German fintech giant that is revolutionising the industry with its own cryptocurrency wallet, NAGA WALLET, a social trading platform, NAGA TRADER, as well as having the NAGA COIN at the center of its diverse ecosystem. The company performed one of Germany's fastest ever IPOs in 2017, only 21 months after its incorporation, and is currently valued at $75M on the Frankfurt Stock Exchange. In December of 2017, the company also carried out a highly successful initial coin offering (ICO) that raised over $50 million. Since then, NAGA has been seeking out partnerships with fintech companies that symbiotically work hand-in-hand with the NAGA platform and utilize the NGC token benefits. OpenBlock was seen as the perfect candidate for such a partnership.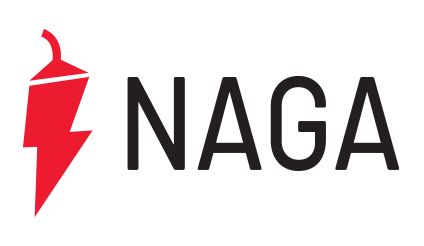 A group of fintech and crypto icons have been involved in the development of OpenBlock. Moe Levin, a founder and CEO of Keynote, who launched Ethereum to the masses in 2014, is a key strategist for upcoming ICOs. Benjamin Bilski, a Forbes 30 under 30 Member, and a founder of NAGA Group AG, is also amongst the great minds that will advise and promote OpenBlock within the industry. Another key figure in this partnership is Yasin Sebastian Qureshi, a co-founder of NAGA Group AG who was also the founder of Varengold Bank. At the age of 29, Mr. Qureshi was the youngest person ever to obtain a license to run an investment bank and he is now aiming to disrupt the outdated status quo of the financial markets with NAGA.
The two fintech companies will soon commence a long-term strategic partnership to drive significant change in the world of trading and the use of artificial intelligence in financial industries. Openblock's unique product, called OBi, is a revolutionary AI trading bot that uses emotionless trading and market analysis to make no mistakes and eliminate human trading risks. Through an already existing AI trading robo-advisor, CYBO, NAGA will share its experience and tips from their CFD trading platform, NAGA TRADER, to maximize OBi's efficiency and implementation in the crypto-trading world.
The NAGA COIN token sale ranked 2nd amongst top ICOs in terms of investor base, with more than 63,000 subscribers. OpenBlock will soon share in the expertise of NAGA's success in this field to create a dedicated, organic, and a loyal community base to prepare for its own upcoming ICO, whose precise date will soon be announced by the team.