Dash 2 Trade is a new crypto project creating a platform packed with tools for traders and investors across the globe.
The first stage of the Dash 2 Presale sold out raising over $1.6 million within just 3 days, signaling that the ERC-based D2T token could explode upon its full release.
What Exactly is Dash 2 Trade
Created by the experienced team from Learn 2 Trade, Dash 2 Trade (D2T) is a presale project that aims to equip traders with the tools needed to profit from cryptocurrency.
To facilitate trading and listings on centralized exchanges, the D2T token is based on the ERC standard and features zero tax on transactions. Furthermore, D2T is used to purchase memberships for the Dash 2 Trade platform, a decision that will likely boost demand for the token massively.
As highlighted in the Dash 2 Trade whitepaper, the project offers three memberships:
Free – Lets users explore the Dash 2 Trade platform and view basic on-chain data.
Starter (400 D2T monthly) – Grants access to most features, but only limited access to insights and metrics.
Premium (1,000 D2T monthly or 9,600 D2T yearly) – Offers every Dash 2 Trade feature including the highest level analytics.
Dash 2 Trade features an automated trading API, a platform to build and backtest strategies, a plethora of on-chain metrics, a scoring system for upcoming presales, an exchange listing monitor, and even a system that analyzes buyer sentiment and social mentions.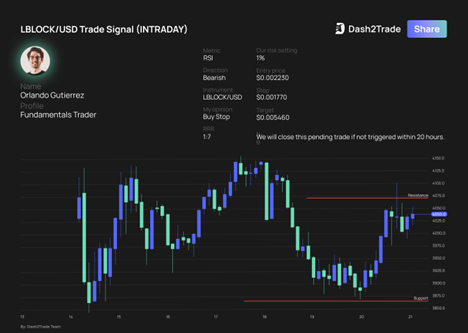 Dash 2 Trade is one of the most exciting presales right now and boasts a huge array of features. As such the D2T token could explode following its official launch as users stockpile tokens to pay for membership. Join the Dash 2 Trade Telegram to stay informed of any updates.
Dash 2 Trade – The Best Investment 2022?
Could Dash 2 Trade be the year's best investment? We've highlighted a few areas where the project excels.
Experienced Team
Dash 2 Trade was created by a well-known team that has previous experience working on the popular Learn 2 Trade platform. This will help massively help to ensure that the project runs smoothly.
Transparent Project
In contrast to the majority of crypto presales, Dash 2 Trade features a 100% doxed team that has been verified by CoinSniper in addition to a smart contract that has been audited by SolidProof. As such, Dash 2 Trade is one of the safest and most secure early-stage projects out there.
Upside Potential
With Dash 2 Trade raising over $1.6 million within just days, it's apparent that investors are a fan of the project's concept. With Dash 2 Trade currently in the second stage of its presale, the $0.05 D2T token offers an immense amount of upside potential.
Everything you Need to Know About the Dash 2 Trade Presale
The presale for the D2T token is currently in the second of nine stages with tokens being sold for $0.05. Of D2T's 1 billion supply, 700 million tokens will be sold during the $40 million hard cap presale.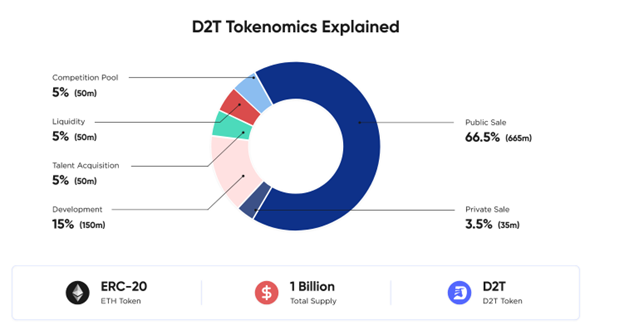 As tokens are sold, the price of D2T will slowly increase, next to $0.0513 during stage three before rising to $0.0662 during stage nine. This marks a 39% increase between stages one and nine.
How to Buy Dash 2 Trade for Beginners
Below, we've outlined exactly how to buy Dash 2 Trade.
Create Crypto Wallet
First, create a crypto wallet to store the D2T tokens. MetaMask is a good choice for desktops while Trust Wallet is the better mobile option.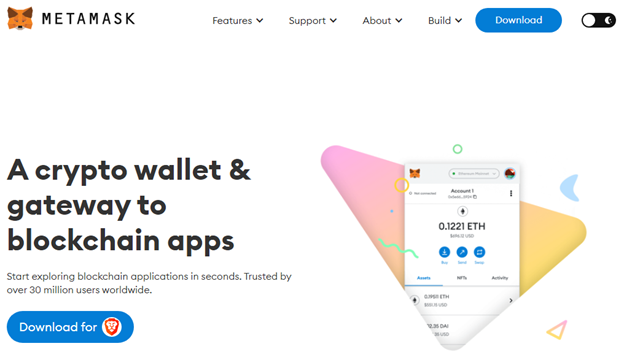 Acquire USDT/ETH
Next, purchase either ETH or USDT from a broker like eToro or directly on the Dash 2 Trade website through Tranksak. It's important to purchase enough ETH to pay for any gas fees.
Buy D2T Tokens
Lastly, head to the Dash 2 Trade website and connect a wallet. Afterward, bring up the purchase menu by clicking 'Buy With', choose how much D2T to buy (1000 minimum), and confirm the purchase. As soon as the presale is concluded, the tokens will be available to claim.
Visit Dash 2 Trade Presale Now
Disclaimer: This is a paid release. The statements, views and opinions expressed in this column are solely those of the content provider and do not necessarily represent those of Bitcoinist. Bitcoinist does not guarantee the accuracy or timeliness of information available in such content. Do your research and invest at your own risk.