The mainstream media narrative that Bitcoin is a "ponzi scheme" and bagholders are selling is false, new data showing Bitcoin user 'hodl' behavior claims.
---
Whales Are 'Hodling'
The findings, uploaded to Twitter by commentator and researcher BambouClub June 25, focuses on so-called 'Bitcoin days destroyed' (BDD) as a variable by which to judge investor sentiment, which he explains is "totally unaffected" by bitcoin price [coin_price].
In line with other recent research pieces, BDD trends from Bitcoin's creation in 2009 to the present day demonstrate that more Bitcoin holders are storing, rather than trading or selling, their bitcoins.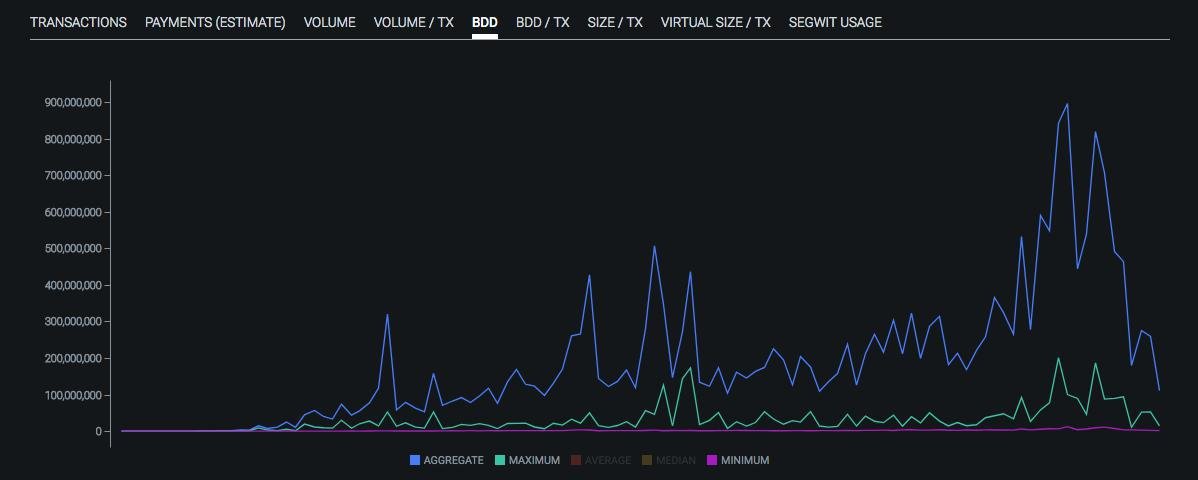 The trend runs contrary to opinions in many mainstream news media pieces, which claim Bitcoin is a "bubble" or has had its halcyon age and will now only disappoint – or even defraud – investors.
"…BDD fell sharply in Jan '18 and has fallen throughout 2018. This does NOT fit the narrative that whales are cutting and running for the exit, selling to noobs. Whales are in fact HODLING," BambouClub summarized.
The media narrative in recent months is that Bitcoin is a ponzi that will inevitably collapse and that Bitcoin whales are heading for the exit and have been selling to 'greater fools' . 1/ pic.twitter.com/1aSE6zC4th

— BambouClub (@BambouClub) June 25, 2018
No Evidence Of Market Manipulation
BDD is a calculation for each Bitcoin transaction based on the number of coins it contains multiplied by the number of days those coins remain unspent.
The higher the number of days for transactions on average, the stronger the indicator that investors are preferring to 'hodl' rather than sell.
Bitcoin continues to receive a cool reception in the broader media as prices declined below $6000 Sunday [coin_price].
The hacking of South Korea's largest exchange Bithumb last week added to the pressure, with various publications choosing specifically to highlight the episode as an implication of the risks involved in purchasing cryptocurrency.
On the topic of Bitcoin price behavior, BambouClub denied market manipulation, this returning as a topic of debate last week after markets fell despite Mt. Gox trustees confirming no more mass sell-offs of Bitcoin would occur. These had previously appeared to drive prices downwards.
"The BDD chart shows that whales have gone into hibernation in 2018," BambouClub continues.
To manipulate the market they would need to move ammo across to exchanges in volume from their cold wallets. They have not been doing this.
What do you think about Bitcoin days destroyed as a measure of Bitcoin market sentiment? Let us know in the comments section below!
---
Images courtesy of Shutterstock, Twitter, oxt.me