Tamadoge (TAMA), a popular new meme coin, has recently supported over $1,000,000 in investment within the first three weeks of its beta presale. The project, which blends the Metaverse, NFTs, and Play-to-earn (P2E) gaming, seems poised to take the crypto market by storm.
The project has positioned itself as a utility-focused meme coin. This is something of a rarity in the sector and has already proven to be a big hit with investors.
What is Tamadoge
Tamadoge (TAMA) is an upcoming P2E meme coin and one of the best crypto presales on the market right now. Despite being only a few weeks old, Tamadoge has already been KYC-verified by CoinSniper and audited by Solid Proof, highlighting the project's transparency and commitment to security.
At its core, Tamadoge centers around collecting, battling, and training 3D-animated Tamadoge pets. Every pet has a place in the Tamadoge Metaverse (aptly dubbed the Tamaverse).
Pets will be available to mint during Q4 2022, with access to the Tamadoge web app getting released during the same period. Later down the line, Tamadoge pets will be accessible through a mobile app, which will provide augmented reality capabilities, allowing players to bring their pets to life and see them in the real world.
Similar to a Tamagotchi, each NFT-based pet can be given food, toys, and cosmetics in order to boost its stats and level it up. If left unattended for too long, a Tamadoge pet can pass away, becoming a Tamaghost.
By training a pet and providing it with items from the Tamadoge store, players can level up their pet, earning Dogepoints. As a player accumulates more Dogepoints, they can work their way up the Tamadoge leaderboard. Players ranking higher on this leaderboard can earn sizable rewards, as rewards distribution is directly proportional to leaderboard ranking.
Investors can keep up to date with the latest Tamadoge developments by joining the TAMA Telegram group (admins will never message first)
The Tamadoge Beta Presale
Tamadoge is initially launching as a two-stage presale. First, is the beta presale in which tokens will be sold for just $0.01 with a $2 million hard cap. Then, once the cap has been reached or the beta presale concludes on September 2nd, the general presale will be launched with the TAMA token increasing in cost by 25% to $0.0125. The general presale is expected to conclude in Q4 2022 or once a further $8 million has been raised.
With Tamadoge raising over $1,000,000 since July 22nd, it's clear that the project has been a hit with investors. While the beta presale is expected to finish up on September 2nd, with the amount of demand Tamadoge is facing it seems likely that it will sell out well before. Therefore, it's an excellent time to get involved before prices increase in the general presale.
Furthermore, once the general presale has been completed, Tamadoge already has a confirmed centralized exchange (CEX) listing on LBank, which will likely boost the price of TAMA significantly.
Tamadoge Tokenomics
In contrast to Dogecoin and some of the best meme coins, which commonly feature an unlimited supply, Tamadoge has a fixed supply of 2 billion tokens and utilizes a deflationary model helping to keep prices strong over the long term.
Out of those 2 billion tokens, 1 billion (50%) have been allocated to presale investors, 600 million (30%) will slowly release over 10 years to fund the project's continued development, and 400 million (20%) have been reserved to provide liquidity for exchange listings.
The team has also been very transparent about the way revenue from the Tamadoge store will be distributed. 65% of revenue will be used to fund the P2E prize pool and distributed among players each month, 30% will be used in order to fund consistent marketing and development efforts, and the remaining 5% will be burned keeping the TAMA supply low and prices high.
Perfect for Casual Gamers
The vast majority of the best play-to-earn games are bogged down by boring and unnecessarily complex earning mechanics. This can be massively detrimental when it comes to getting casual gamers onboard with a new project. Even some of the largest P2E games (Axie Infinity, etc) have suffered from this shortcoming, leading to a declining player count.
However, Tamadoge has ensured it will not meet the same fate. The team has created a system that rewards users for actually playing the game, rather than simply finding the most efficient money-making strategies.
By taking this 'play-and-earn' approach, Tamadoge is far more accessible than most other P2E games. Furthermore, it can tap into a much larger potential audience which will likely boost both the number of players and the demand for the TAMA token.
How to Buy Tamadoge
Buying Tamadoge couldn't be simpler. Below, we've outlined the whole process, ensuring no investor is left with questions.
Step 1 – Register with an Exchange
Before it's possible to buy TAMA, an investor must first purchase some Ethereum. This can be acquired either through a regulated exchange like eToro or directly from the Tamadoge website using a credit/debit card.
Cryptoassets are a highly volatile unregulated investment product. No UK or EU investor protection
Step 2 – Deposit & Buy ETH
Once an account with eToro has been created, press the 'Deposit Funds' button, decide how much to invest, and press 'Deposit'. The funds will arrive promptly. Then, search for 'ETH', click 'Trade', choose how many tokens to purchase, and press 'Open Trade'.
Step 3 – Create MetaMask & Send ETH
Following this, create a crypto wallet by downloading either the MetaMask mobile app or browser extension and following the on-screen instructions. Then, double-check the wallet is set to the Ethereum network and withdraw ETH from eToro via the eToro Money Wallet.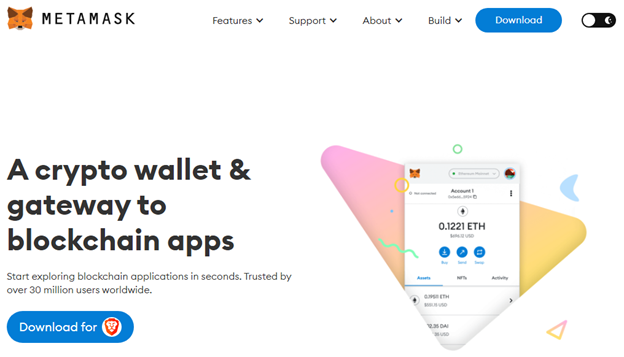 Step 4 – Connect Wallet & Buy TAMA
After that, navigate to the Tamadoge presale website, press 'Connect Wallet' in the top right corner, select MetaMask, and confirm the connection. Next, click 'Buy Tamadoge', choose how many tokens to purchase (1000 TAMA minimum = $10), and press 'Convert ETH'. As soon as the general presale concludes during Q4, the tokens will be claimable from the Tamadoge website.

Conclusion
Tamadoge is a wildly exciting new cryptocurrency bringing utility into the meme coin market. The project has already been a big hit with investors, raising over $1,000,000 in under three weeks. Right now, investment in Tamadoge is showing no signs of slowing so it's worth checking out the presale before the 25% price increase.