The crypto world is practically an integrated global financial system that's free from the clutches of central banks and incumbent financial institutions. Sure, the cryptos are decentralized, fast, and streamlined, but they are not immune to some of the problems afflicting the traditional financial system – cyberthreats. Hackers have stolen billions of dollars' worth of cryptocurrencies over the years by exploiting vulnerabilities in different crypto platforms. One particular group and state actor has drawn more attention than everyone else. Here are the details:
North Korea Behind Axie Infinity's (AXS) Ronin Hack
The North Korea-based Lazarus Group, aka APT38, has been one of the world's most prolific crypto hacking groups. The heavily sanctioned state has used crypto hacking to raise funds for its weapons programs. In 2022, the group pulled its biggest heist yet when it hacked Axie Infinity's (AXS) Ronin bridge. The hackers stole over $620 million worth of cryptos by exploiting a vulnerability in Axie Infinity's Ronin bridge. However, the people behind Axie Infinity quickly reacted and successfully recovered the bulk of the cryptos that were stolen. Since then, US law enforcement agencies have tracked the wallet where the token cryptos are stored.
Axie Infinity is a game-fi platform that allows gamers to play to earn. Users can collect, win, and buy collectibles (NFTs) on Axie Infinity. They can then use these NFTs or trade them with other players. Despite growing at an accelerated pace for years, Axie Infinity's popularity has taken a strong hit. Only a handful of regular players visit Axie Infinity these days, and its native token's price is at record lows.
FBI Reveals Lazarus as the Culprit Behind Binance (BUSD) Hack
Last year, a Binance (BUSD) bridge called Horizon was attacked by hackers who made away with $100 million worth of cryptos. Independent crypto researchers linked the Binance hack to North Korea. Just last week, the FBI has confirmed that the Binance hack was indeed mounted by Lazarus, the infamous North Korean hacker collective.
Binance is a stablecoin pegged to the US dollar and collateralized by USD. Interestingly, Binance is the only crypto to be approved and regulated by the New York State Department of Financial Services (NYDFS). The horizon bridge allows the transfer of assets between Harmony's network and the Ethereum network, Binance Chain and Bitcoin. The second hack of a cross-chain bridge has unraveled their security vulnerabilities and instilled fears in users. In the aftermath of the hack, Binance suffered a price drop.
Snowfall Protocol (SNW) Can Put an End to Bridge Hacking
For most cryptos, cross-chain bridges are mere afterthoughts or "just another feature to take care of." Naturally, they are not designed to be robust, reliable, and resilient against cyberattacks. In contrast, Snowfall Protocol (SNW) is a cross-chain bridge through and through. Its only purpose is to connect multiple blockchains and make asset transfers between them seamless. Therefore, security is baked into the very foundation of the Snowfall Protocol (SNW) bridge.
Snowfall Protocol (SNW) is set to launch in early February and has grown by over 300% since its first presale three months ago.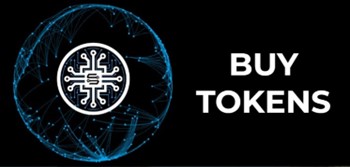 Website: https://snowfallprotocol.io
Telegram: https://t.me/snowfallcoin
Presale: https://presale.snowfallprotocol.io
Twitter: https://twitter.com/snowfallcoin
Disclaimer: This is a paid release. The statements, views and opinions expressed in this column are solely those of the content provider and do not necessarily represent those of Bitcoinist. Bitcoinist does not guarantee the accuracy or timeliness of information available in such content. Do your research and invest at your own risk.