As cryptocurrency markets recover this weekend, the idea of a $1 million Bitcoin has received more support from mainstream investment media.
---
Money Morning: $1m Bitcoin 'Isn't Crazy'
After Xapo CEO Wences Casares repeated his forecast of the magic figure becoming reality within 10 years, more and more voices from the mainstream investment press are signaling belief in Bitcoin's future.
The latest of these is Money Morning, which in an article Thursday stated the idea of Bitcoin being worth $1 million "isn't crazy."
Citing Casares' prediction, the publication unveils ways in which Bitcoin's price could indeed reach the stratospheric levels many never thought possible:
Surprisingly, there are multiple scenarios in which Bitcoin could reach the $500,000 to $1 million range.
These range from the virtual currency cornering the international remittance market to investors looking for a "safe haven" and US government economic policy.
Snapchat Investor's $500k Prediction Inspires
"Rapidly increasing borrowing and spending by the federal government could undermine the value of the U.S. dollar to the point that inflation spirals out of control," the piece continues. "This isn't as far-fetched as it may seem."
That is, the article clarifies, if global economies have not already rejected the dollar as a global reserve currency.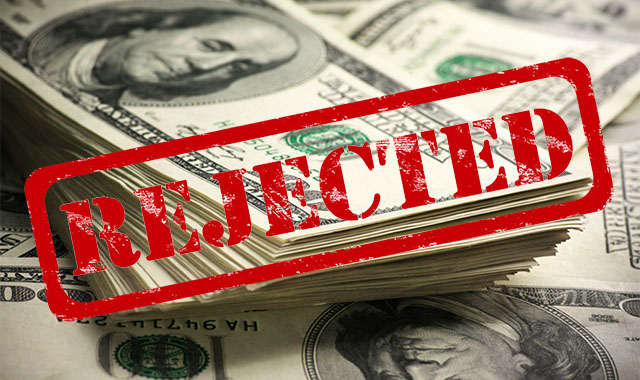 These topics have already been touched on by other buoyant investors, both from within and beyond the Bitcoin community.
Most notably, Blockchain CEO Peter Smith and pioneering Snapchat investor Jeremy Lieuw said in a presentation this past April that macroeconomic policy, remittances and developing markets would drive prices to $500,000 by 2030.
Ambitious as this may sound, it is still a long way off Casares' perspective. Nonetheless, the entrepreneur is cautious about factors which could impact on progress.
Bitcoin could go to $1 million or $0, I agree with everything @hblodget says here: https://t.co/OzV6Axc8ID pic.twitter.com/S2KKoRNuil

— Wences Casares (@wences) June 8, 2017
Mainstream Media Matures On Bitcoin
Despite recent price rises, mainstream media sources – especially those tied to Wall Street action – have tended to give a generally uninformed and superficial analysis of Bitcoin as a financial asset.
Glowing reports began to surface as prices crossed the $2000 mark, but the tone from outlets such as CNBC turned sour as soon as a correction got underway.
By contrast, Money Morning's piece comes as Bitcoin's value simmers after a major downturn earlier this week.
Nonetheless, regardless of tone, the power of non-Bitcoin media to enlarge the cryptocurrency community has become obvious this year.
Influxes of new users have been reported by many exchanges including Bitstamp, Poloniex, Coinbase and local providers such as India's ZebPay, particularly in light of the WannaCry attacks which many at the time feared would bring Bitcoin into the public consciousness for all the wrong reasons.
Is Casares is right? Could Bitcoin actually reach $1 million by 2030? Let us know what you think in the comments below.
---
Images courtesy of Crunchbase, Shutterstock