One of the biggest bulls for Bitcoin, Michael Novogratz, has delayed the launch of his cryptocurrency hedge fund and believes Bitcoin could fall to $8,000.
---
Bitcoin has been one of the most important financial stories in 2017, and as we stagger through the last few days of the year, Bitcoin still has a grip on the headlines. However, instead of the awe of Bitcoin soaring ever higher in value, there is shock as the cryptocurrency has plunged dramatically over the last week. One of the biggest bulls for Bitcoin over the last year is Michael Novogratz, and he now says that Bitcoin could drop as low as $8,000.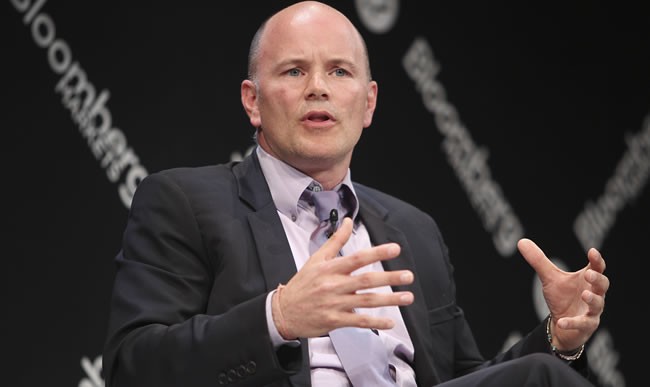 Putting Plans on Hold
While many analysts have minimized Bitcoin and how far it could go, Michael Novogratz was one of the few who always remained very optimistic about the virtual currency. When Bitcoin was trading for around $8,000, he was adamant that it would reach $10,000 by the end of the year. (He was more than right about that.) When the coin hit $10,000 just before December, he said that it would "easily" reach $40,000 over the next few months.
However, Bitcoin's recent slump has put a dampener on all things crypto. Novogratz had planned on launching Galaxy Digital Assets, a cryptocurrency hedge fund, on December 15th with a whopping $500 million, but he notified potential investors on December 13th that he was delaying it.
In an interview with CNBC, Novogratz said:
We were supposed to launch on December 15th and we paused. I didn't like the market conditions as a starting point to take other investors' money.
As Bitcoin continued to plunge in value, he added:
I look pretty smart pressing the pause button now.
To be clear, we delayed launching a hedge fund with outside investors capital last week because we didn't like market conditions for new investors. In no way does it mean we are less bullish the crypto markets.

— Michael Novogratz (@novogratz) December 22, 2017
Down on Crypto?
Novogratz cited several reasons for delaying the fund, such as the prospect of buying Ether or Bitcoin for his clients while also selling crypto investments in his personal account at the same time. He went on to say that Bitcoin could drop as low as $8,000 and that it will be at least a few months before the coin approaches $20,000 again. Put succinctly, he said:
When you get kicked this hard, it takes a lot of ice to get the swelling down.
Yet, the price drop in Bitcoin and its virtual brethren hasn't dampened his enthusiasm for crypto. He says that he's still "very bullish" on the subject and is still working on building a full merchant bank for crypto.
The delay in launching Galaxy Digital Assets is a setback for Michael Novogratz. His previous fund was liquidated back in 2015 after suffering losses. However, you shouldn't feel too bad for him. He began buying Bitcoin and Ether back in 2015 and cashed out this year, making a $250 million profit.
Do you think Bitcoin will drop to $8,000? How long will it take for the cryptocurrency to once again threaten $20,000? Let us know in the comments below.
---
Images courtesy of Twitter/@novogratz, Pixabay, and Bitcoinist archives.