The crypto market has been trading lower over the past few days, mostly due to the ongoing instability going on in Ukraine and the recent capture of Mariupol by the Russian army, along with the skyrocketing inflation, currently at historically-high levels.
In such an unstable context, which cryptocurrencies should you watch?
We have carried out the tedious work for you, and shortlisted three interesting cryptocurrencies that currently seem to be trading at a low valuation for various reasons detailed further, creating an opportunity to reap attractive returns over the next months and years.
One of the coins mentioned, Pac-Man Frog (PAC), is presently in its presale phase and will start trading publicly in the near future.
Ripple (XRP)
Launched in 2012 by Ripple Labs, Ripple (XRP) was one of the very early cryptocurrencies in the crypto space, following in the footsteps of Bitcoin (BTC).
Ripple quickly became prominent in the field and partnered with leading financial institutions such as Bank of America, American Express, Santander, and others.

Ripple aims at revolutionising the payment industry. Indeed, moving money today remains a slow and expensive process. Traditional money transfers usually take 3-5 business days to arrive and go through a number of intermediaries, who all take a commission, making the process expensive.
Ripple aims at changing that and provides near-instant transactions worldwide, in all currencies, and at ultra-low cost.
In order to do so, it developed a number of flagship products: RippleNet, XRP Ledger, RippleX, and the XRP cryptocurrency itself. Each of these products holds a different role in the Ripple ecosystem and their combined use could challenge the established SWIFT transaction system used by financial institutions worldwide today.
Ripple's range of products is gathered under the denomination of "Internet of Value" (IoV). This notion refers to the concept of a virtual space that would enable users to transfer value directly between one another, without requiring the intervention of unnecessary intermediaries. This concept expressed the core idea of what is known today as decentralised finance (DeFi).
Without a doubt, Ripple is a promising project and XRP a cryptocurrency that has the potential to significantly revolutionise the payment industry as we know it today. However, the project has been entangled in a years-long lawsuit with the Securities and Exchange Commission (SEC) that is accusing the XRP cryptocurrency of being a security in disguise.
For investors willing to bet that Ripple Labs will win its legal battle against the SEC, XRP, currently trading at a low valuation, could be a tremendous investment if the lawsuit's outcome is favourable to Ripple.
Keep an eye on the latest developments in the Ripple x SEC saga!
Harmony (ONE)
Following the payment industry, Harmony (ONE) focuses on blockchain scalability by aiming to improve transaction speed.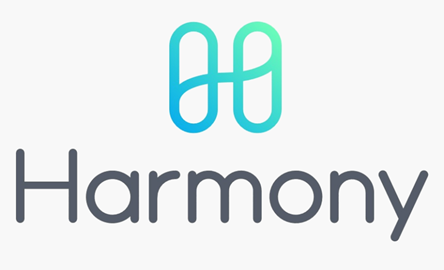 ​​
Blockchain scalability refers to a blockchain's ability to remain fast and efficient despite an increasing number of users. Scalability has become a central challenge that has been plaguing even the most established blockchains such as Ethereum (ETH) or Bitcoin, due to the important amount of users on their respective networks.
Following that observation, a number of projects have been working towards improving blockchain scalability, but few of these are truly promising.
One of such promising projects is Harmony, a Layer 2 (L2) network that is built on top of the Ethereum network (Layer 1, or L1) just like Polygon (MATIC), another leading L2 project. The Harmony ecosystem is therefore Ethereum-compatible and includes a bridge, Horizon, which connects the Harmony and Ethereum blockchains, allowing easy navigation between both.
The Harmony network uses Effective-Proof-of-Stake (EPoS) as consensus mechanism, allowing it to validate transactions faster than the Ethereum and Bitcoin networks that resort to Proof-of-Work (PoW). Indeed, the Harmony network can handle approximately 2,000 transactions per second (TPS) when Ethereum only processes around 15.
Harmony's speed is further aided by the fact that it uses sharding, a way to divide a blockchain into smaller, more manageable "shards", enhancing overall speed.
Harmony's token, ONE, can currently be acquired for around $0.10 apiece, an interesting investment for those interested in emerging L2 projects.
Pac-Man Frog (PAC)
Through NFT and Metaverse activities, Pac-Man Frog (PAC) is an emerging project set on leading the Web 3.0 revolution through a dynamic and decentralised community.
Pac-Man Frog aims at making early-stage venture investing more accessible to the crypto community. In order to do so, the Pac-Man Frog universe will include a specialised gaming incubator to support blockchain-based gaming startups by connecting them with funding and networking opportunities.
On top of that, Pac-Man Frog will develop a one-stop platform that will aggregate a number of gaming and NFT solutions, enabling users to find everything they need in one place.
Based on the information available on Pac-Man Frog's website, the platform will notably feature an NFT launchpad, an NFT aggregator, the aforementioned gaming startup incubator, a GameFi NFT marketplace, and an onboarding interface for new users to join the platform.
Pac-Man Frog's native token, PAC, will include governance features and represent voting rights for its holders to express themselves regarding Pac-Man Frog's future developments.
PAC's presale is powered by BoostX, a recent cryptocurrency launchpad that has been powering a number of emerging tokens' presales lately. Explora Chain (EXPL) is another token launching through BoostX, which aims at developing a cross-chain ecosystem to improve blockchain interconnectedness and transaction speed. EXPL token will launch on Ethereum, Binance Smart Chain (BSC), Polygon, and Avalanche (AVAX).
Visit BoostX's website for more information on the tokens pre-sold through that launchpad.
Learn more about Pac-Man Frog:
Website: https://pacmanfrog.io/
Presale: https://presale.pacmanfrog.io/register
Learn more about Explora Chain:
Website: https://explorachain.io/
Presale: https://presale.explorachain.io/register