The year 2021 was an outstanding one as crypto finally joined the mainstream with vivid growth levels. Between July 2020 and June 2021, adoption rates increased by more than 880 percent, the highest they've ever been. However, according to statistics, there are currently over 300 million active crypto wallets globally.
Pac-Man Frog (PAC) and Polygon (MATIC), two new cryptos to watch this year, both aspire to make it big in the digital Metaverse and Gamefi sectors, alongside established cryptos like Stellar (XLM). Pac-Man Frog (PAC) is a fresh new coin that recently came on the market in a presale. An early investment in its token might result in returns of 10,000 % or more, similar to those seen by Solana (SOL) in 2021.
Cryptocurrencies like Bitcoin (BTC) and Ethereum (ETH) will always be safe investments, but Metaverse, GameFi, and DeFi are anticipated to be the three sectors that will expand the fastest in the coming year.
Polygon (MATIC)
Polygon (MATIC) is an Ethereum-compatible layer-2 protocol for integrating blockchain networks. The main problem with Ethereum (ETH) right now is scalability; gas charges are infamously high, and in some cases surpass the transaction value.
Polygon, in conjunction with its native coin MATIC, enables users to avoid these expensive fees and occasionally poor speeds while still enjoying Ethereum-based decentralized services.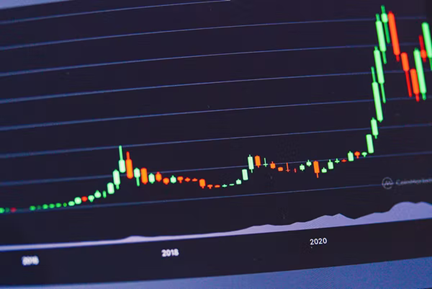 Polygon (MATIC) had a 16000% increase in 2021, but there is still a lot of potential for expansion. Polygon (MATIC) promises to be one of the top ten cryptocurrencies by 2022, it is now rated 20th in terms of market capitalization and trades for $1.48. It expects to achieve top ten by branching into new businesses including the acquisition and selling of NFTs.
In recent years, NFTs based on the Polygon chain have also grown in popularity. The number of transactions has climbed by 7000 percent since the beginning of 2021, hitting an all-time high of 8.9 million in June.
The price of Polygon would be $4.87 if it reached the same market value as Solana. If it could take one step farther and reach Ethereum's values, it would be worth $53.15 right now, which is a whooping 43 times higher than it is presently.
MATIC's NFT transactions are typically more cost-effective and convenient than ETH transactions. By the end of 2022, Polygon (MATIC) is predicted to be worth between $10 and $15.
Stellar (XLM)
Since its introduction in 2014, crypto behemoth Stellar (XLM) has been a strong performer on the crypto market, making many of its users extremely wealthy. The cheap transaction fee of 0.00001 XLM is one of the crypto's selling points.
Stellar (XLM) is a popular cryptocurrency to invest in if you're searching for a low-cost option. At the time of writing, the price is at $0.1977, making it substantially less expensive than several of the market leaders, such as Bitcoin (BTC) and Ethereum (ETH) (ETH). It's also simple to obtain, as it's included in a number of popular crypto exchanges.
While low-cost cryptos are frequently meme coins with limited utility, Stellar is not one of them. It's been operating since 2014 and is a genuine initiative with real-world applications. You can use it to transmit a digital equivalent of the US dollar or the euro or any sort of cryptocurrency. They've also worked with big names like IBM and MoneyGram.
According to CoinMarketCap, it is also a very safe platform that tends to be high on the market and is now down 1.58 %. So it would be worthwhile to invest in Stellar (XLM) now, while the price is low, in order to reap a large profit when the price rises.
Pac-Man Frog (PAC)
Pac-Man Frog (PAC) is a gaming finance (GameFi) platform that aims to create a completely decentralized community. Aspiring game and dApp (decentralized application) producers will benefit from the ecosystem's assistance and infrastructure, which will help them create, market, and distribute their products.
Pac-Man Frog (PAC) has only recently begun its pre-sale, but it is already generating a stir since it aspires to be the market leader in NFT Marketplace and GameFi creation. The platform aims to assist innovators in developing gaming platforms that allow players to profit from the play-to-earn (P2E) option, which may be a pleasant way to make money.
Pac-Man Frog (PAC) will help novices and experts learn more about topics including
Gaming Finance (GameFi)
Decentralised Finance (DeFi)
The Blockchain
Smart Contracts
Wallets
Metaverse
NFTs
thanks to a fully complete educational platform that will be available soon.
The Pac-Man Frog (PAC) pre-sale has only just begun; there under amonth before the first stage of pre-sale ends, and some have claimed that the presale of Pac-Man Frog (PAC) could rise in value by up to 5000 % as seen in various other presales.
It is important to know that one of the simplest methods to make money in crypto is to invest in presales. You may invest in a project before it reaches a larger audience with these one-of-a-kind offers
Find out more about Pac-Man Frog:
Presale: https://presale.pacmanfrog.io/register
Website: https://pacmanfrog.io/
Telegram: https://t.me/PACMANFROGOFFICIAL
Twitter: https://twitter.com/PacmanfrogToken
Instagram: https://www.instagram.com/pacmanfrogsocial/