The rise of Bitcoin has taken the political world by surprise, and now politicians are grappling with the choices on how to handle the advent of Bitcoin futures trading on the NASDAQ that has been approved by the Commodity Futures Trading Commission.
---
If there is anything that has surpassed human understanding, especially in the world of investment, it is the price of Bitcoin. Its percentage increase in price is in the thousands. Speculators who envision the rise of Bitcoin tend to end up underestimating the real price, and investors wake up and see their money tripled in just a single night. So what will happen if this kind of digital asset makes its way into the futures market? Well, it's almost there.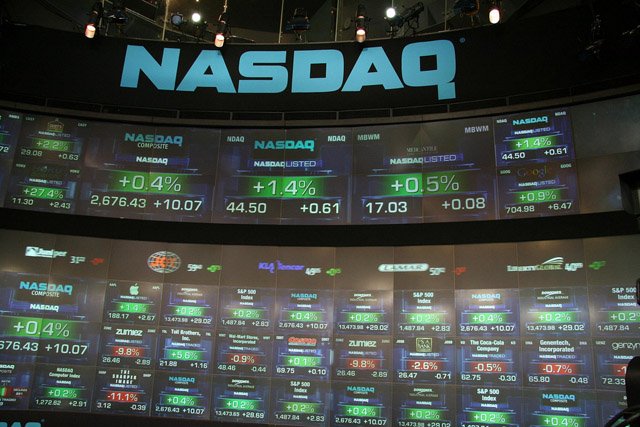 Bitcoin Futures Receives Permit
NASDAQ has decided to launch Bitcoin futures in 2018. This announcement was made last week after an earlier announcement by CME that Bitcoin futures trading will now commence with approval from the Commodity Futures Trading Commission (CFTC). This was surely a surprise move for many in the investment atmosphere, especially for those Bitcoin traders who have hoped for such decisions for a long time. Now their hopes have been answered.
But Authorities Are Worried
Will authorities scrap this move? Will they twist state laws to favor or go against Bitcoin futures trading? Or will they institute a tax system for the trading of Bitcoin futures? The decision as to what these politicians will do is not known. But one thing is for sure, these politicians have the ability to cause a lot of problems, and when it comes to technologies that they don't understand or something they perceive as not being so beneficial to them and 'the people,' then the Bitcoin futures trade is bound to suffer through a lot of regulations.
Now it's not the time to leave everything to the politicians in the vain hope they will control the situation. DC politicians can't handle Bitcoin or cryptocurrencies alone. The Securities Exchanges, including CME and NASDAQ, are the important pillars that politicians should leverage in order to solve issues associated with taxing or regulating Bitcoin futures.
Survival Issues
The blockchain and distributed ledger technologies that underpin Bitcoin are amazing. But when it comes to Bitcoin itself, the picture can look different. Though the cryptocurrency has been able to gather enough acceptance from the public and regulatory authorities, it is still fearful that we will all wake up one day and see Bitcoin plummet to the lowest level. Whether this could happen due to political interference or other factors is anybody's guess. Hopefully, everyone will work together to ensure a bright future for Bitcoin and other digital currencies.
Will Bitcoin survive for a long time? And do you think regulators will find a way to tax or regulate Bitcoin trading and mining? Give us your input in the comments below.
---
Images courtesy of Flickr and Pixabay.