Another serious drop is in the books. Following a period of hanging in $670 territory, the price has fallen to around $639 at press time.
Also read: The Halving Month Is Here; What Will Happen to the Bitcoin Price?
But while the forecast may look grim, the fact is that there are plenty of opportunities for bitcoin to rise back up. The British pound is continuing to fall into a deep, dark oblivion since the Brexit vote. The currency fell to a 31-year low as investment funds were halted and global bond yields were swallowed by a gaping, black hole.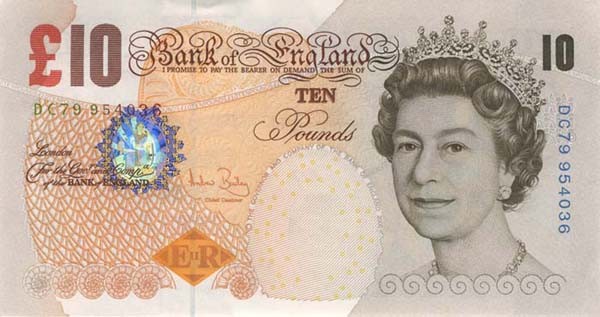 Foreign-exchange strategist Peter Dragicevich states:
"There is little to stop the pound's slide in the near term… History shows that broad-based downward adjustments in the currency are pronounced and drawn out."
In other words, we can expect the pound to continually slip for quite some time.
Indeed, this may be a less-than-stellar future for "fiat fans," but for bitcoin and digital currency advocates, the game is just getting started. Following its exit from the EU, Britain was home to what can be labeled a "bull rush" of bitcoin trading as the pound began its unholy descent from glory.
Jesse Powell of Kraken commented that he witnessed bitcoin-to-euro trading reach its highest point within 24 hours of the Brexit vote, and further falls like this could potentially stimulate greater periods of trading and trust in bitcoin as a stable alternative to Britain's native currency (the euro also allegedly fell about 0.2 percent).
Furthermore, Japan's yen is experiencing a gradual rise in value, growing by about 0.6 percent. At the moment, bitcoin and other digital currencies are experiencing newfound love in Japan and other parts of Asia. Given the hike in the yen's value, it's quite likely that traders and investors will feel stable enough to add to their financial portfolios with a couple of bitcoin purchases along the lines, and this could allegedly inspire another spike in bitcoin's price.
This is a scenario where the monetary worlds of both east and west are unable to meet in the middle. One is plummeting, while the other seems to be thriving. Considering the circumstances, the situation could purportedly work for bitcoin, and a push towards the top is somewhat likely to occur in the coming weeks.
One source seems to agree, stating:
"Despite a quantitative easing program of historic proportions, the (central) Bank of Japan just cannot keep the yen down. The US dollar bucks and rears for a rally. If these trends continue, it will be the perfect set of circumstances for the bitcoin price to surge, and the block reward halving is the event that will catalyze market participants into buying."
Will bitcoin's price experience a dramatic increase in the coming month? Post your thoughts and comments below!
---
Images courtesy of TodayOnline, mypivots.com, xchangeofamerica.com.