Rhea Token, which was founded by Detelin Sertov and Georgi Kirilov, is aiming to create a platform for the world of finance and cryptocurrencies.
[Note: This is a sponsored article.]
---
The Rhea Token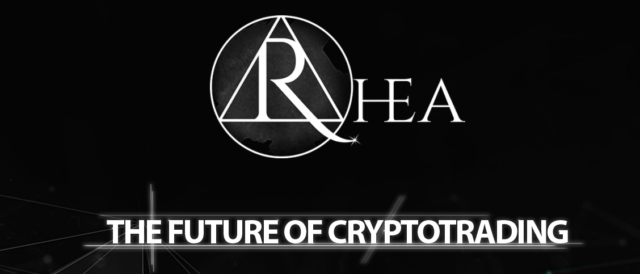 Rhea Token is a new cryptocurrency with a unique platform that binds traditional financial markets with cryptocurrencies. The most unique feature of the Rhea Token is Crypto20, a capitalization-weighted index which enables multiple ways of hedging, speculating and investing in the cryptocurrency market without holding any individual currency like Bitcoin or Ethereum. By combining traditional financial instruments and the speed of blockchain technology, the Rhea team aims to revolutionize the cryptotrading sector.
Co-Founder of Rhea Token, Georgi Kirilov, stated following:
We envision the Rhea Crypto 20 as an integral part of the cryptocurrency market, covered and quoted by all major data providers from the finance world. The Cryptofund's growth will change the perception of hedge funds and will break the status quo of fund investing.
According to the official roadmap, the Rhea team is planning to launch the options platform on March 15, 2018, with additional features being introduced on August 1, 2018.
Rhea's Dividend Structure
The dividend payouts will be funded by the transaction fees of the options trading. After launching the main platform, the Rhea Token team is also planning to pay out quarterly dividends to all token holders. The dividend payment ratio will range from 20% to 40%, and once established it will remain perpetuity.
Rhea Token ICO Details
In order to fund the development of the Rhea Token platform, the team is planning to host an Initial Coin Offering. The token sale will begin on October 2 and end on October 30, 2017. The whole token sale process will be split into 5 rounds, with each round having a different discount factor.
Investors will be able to purchase 42,500,000 tokens from the total supply of 50,000,000. Each Rhea token will have the price 0.000814 ETH or $0.25. In case the ICO doesn't reach 100% of the required funds, the token supply will be permanently reduced accordingly.
What are your thoughts on the Rhea Token? Do you think that combining traditional markets with cryptocurrency is useful? Let us know in the comments below!
---
Images courtesy Rhea, Pixabay