Ripple CEO Brad Garlinghouse questioned the purpose and the overall utility of the recently announced cryptocurrency JPMCoin. He also outlined the positives aspects of major financial players stepping in the industry. 
---
Garlinghouse Questions Purpose of JPMCoin
Brad Garlinghouse, CEO at Ripple — the company behind the third largest cryptocurrency by market cap XRP — expressed his thoughts on the matter of JP Morgan Chase's recently announced cryptocurrency.
He spoke at the DC Blockchain Summit on March 6. The executive said that he thinks it's "great" that major financial institutions such as JP Morgan Chase stepping into the cryptocurrency industry. His praises, however, ended quickly. He stated:
That's the only nice thing I'm going to say about this.
True to his words, Garlinghouse referred to another conference that he had been speaking at where he was interviewed by someone from Morgan Stanley.
This guy from Morgan Stanley was interviewing me, I said 'So, is Morgan Stanley going to use the JPM Coin?' And he said 'probably not.' So, well is Citi going to use the JPM Coin? Is BBVA? Is PNC? And the answer is no.
Criticizing the interoperability of JPM's new cryptocurrency, or the lack thereof, he asked if "we're going to have all these different coins? Are we back to where we are with lack of interoperability? I don't get it."
The CEO also expressed his concerns about the lack of merit behind the bank's cryptocurrency and the fact that it doesn't solve any real issues.
If you give them a dollar for deposits, they'll give you a JPM Coin that you can then move within the JPM ledger. Wait a minute, just use the dollar! […] I don't understand. If you're just moving within the JPM ledger, and it has to be dollar-to-dollar, one-to-one backing, I don't understand what problem that solves.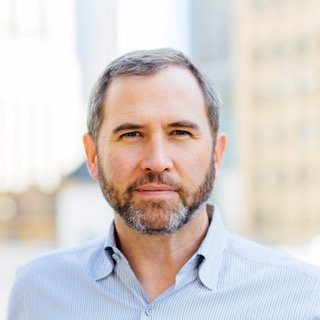 Other Industry Participants Also Skeptical
The CEO of Ripple is not the first one to dismiss the purpose of JPM's cryptocurrency.
Bitcoinist recently reported that the CEO of cryptocurrency-based payment platform Abra, Bill Barhydt, said that enterprise blockchains, as well as tokens appearing from major global corporations, are "nonsense." He said:
It's exactly what's happening with this enterprise blockchain nonsense; where people have this fallacy that they're going to make blockchain work inside the firewall. It's all going to fail miserably[.]
JP Morgan Chase announced its stablecoin dubbed, "JPM Coin," earlier in February — outlining that its "applications are frankly quite endless."
What do you think of JPM Coin? Do you agree with Brad Garlinghouse? Don't hesitate to let us know in the comments below! 
---
Images courtesy of Bitcoinist archives, Shutterstock.