Eric van Miltenburg, the Senior VP of Ripple, believes that South Korea needs to relax some of its more stringent cryptocurrency laws. He made his views known in a recent phone chat with The Korea Times. He also said the emerging digital currency landscape could propel the country into becoming a global economic powerhouse.
---
Encouraging the Nascent Cryptocurrency Market
Miltenburg stated the need for cryptocurrency regulations that promoted the market rather than stifling its growth, saying:
We think it needs to be a regulation that bounces, that protects consumers without stealing or prohibiting innovation.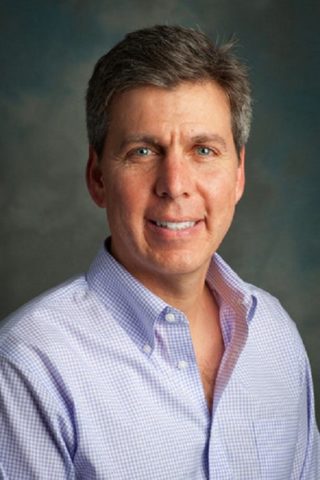 He urged the South Korean government not to be one of those countries who only focus on the negative aspects of emerging technologies. In September 2017, ICOs were banned in South Korea followed by a raft of other strict cryptocurrency regulations.
We've seen that in other countries and in other technologies where you found a bounce. Frankly, if you think back to the early age of the internet, some people only looked at the negative aspects of the internet saying we should shut it down for a while until we figure out what's going on, and what's good and what's bad.
Miltenburg went to say that the country would benefit more from identifying "specific use cases and applying regulations in areas that would allow protection for users."
South Korea Stands to Gain a Lot from Blockchain and Cryptocurrency
Since the ICO ban, blockchain startups have moved their projects to friendlier countries like Singapore and Switzerland. Miltenburg believes that South Korea would do well to stem the tide by reversing the ICO ban. The country boasts the third-largest cryptocurrency market by volume, but its strict regulations might be standing in the way of even more significant growth.
Thus, in recent months, the countries legislature has taken steps to reverse the ICO ban. Earlier in June, the country's apex court also ruled that Bitcoin is an asset. Miltenburg believes South Korea can use the cryptocurrency market as a springboard to becoming a dominant force in the global financial market.
Ripple – Korea University Partnership
Miltenburg also spoke about the Ripple collaboration with universities across the globe including the Korea University. The institution already has its blockchain security study center with Ripple as its partner. The center will focus on studying the security of blockchain technology algorithms.
According to Miltenburg:
We are looking for schools already involved in blockchain that have some professors that have seen the potential of [the] blockchain. We wanted to help accelerate what those faculties and administrators are trying to do.
Do you agree with Miltenburg's notion that South Korea needs more crypto-friendly regulations to benefit from the technology? Share your views with the community in the comment section below.
---
Images courtesy of Twitter/@ericvanm, Pexels