The cryptocurrency community has become used to scandals, scams, and assorted sinister acts throughout its storied history. Through malice, incompetence, or simple human error, untold millions have been lost or stolen from honest investors.
In this article, we'll take a forensic eye regarding three cryptocurrencies that have been in the headlines recently, and why one of them is coming out of the wash as a clear favourite for speculators.
Big Eyes Coin (BIG) has remained squeaky clean and fully secure through a turbulent period for other major coins – in the following article, we'll explore the trials and tribulations of Ripple (XRP) and Binance Coin (BNB). These will serve as a good comparative framework for the stable development of Big Eyes Coin (BIG), which, as a junior meme coin, is giving its elders a lesson in a sensible progression.
Ripple: He Who Casts the First Stone
Discourse surrounding Ripple (XRP) over the past has centred heavily on the 2020 lawsuit filed by the United States Securities and Exchange Commission (SEC). In the legal motion, the SEC accused Ripple (XRP) and several of its executive-level employees of selling unregistered securities, a charge with serious consequences under the United States Penal Code.
This accusation was not levied lightly: even offering to sell a security without registering said security first is a felony. A complex and lengthy legal battle ensued, with Ripple CEO Brad Garlinghouse claiming on social media that the SEC 'is not interested in applying the law.'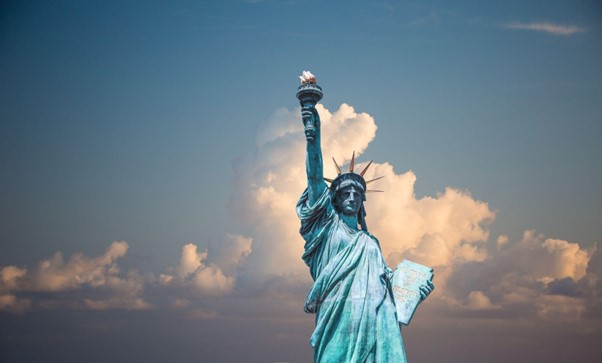 A resolution may be reached soon, as both parties in this litigation war filed motions for summary judgment in the past month. In simple terms, this is a demand from both legal parties for progress.
Regardless of the case's verdict, however, it's undeniable that these events have cast a shadow over Ripple (XRP) and distracted a huge amount of attention away from the XRP token itself.
Dramas like these distract and deter potential investors, and lower customers' confidence in blockchain projects.
Binance Coin: Security Loopholes Allow Grand Larceny
Ripple (XRP) is not the only cryptocurrency to end up with an egg on its face lately. On October 6 this year, the Binance (BNB) network was subject to a hostile attack. This cross-chain hack was devastating: it resulted in nearly a day's network outage, and the hacker(s) were able to illegitimately withdraw 2 billion BNB tokens. At the time, this volume of BNB was worth more than $560M.
While the BNB responded as quickly as possible and resumed service for token holders on October 7, the hack has raised the eyebrows of many crypto analysts over the past month.
Any breach of a blockchain network's security is of great concern to its community, validators, and token holders. However, one of this magnitude and with such dire financial consequences should be seen as a major red flag for the security of any investment you make in this currency.
The BNB team has apologised to its community for any disruption they experienced and has announced plans for an overhaul of the network's security infrastructure, but the damage has been done where the platform's reliability is concerned.
Big Eyes Coin: Learning from History
A scandal cannot be named regarding Big Eyes Coin (BIG), a new entry to the cryptocurrency market. The coin is in thethe initial steps of a long journey, but the Big Eyes development team have taken several sensible steps towards continued security and clean records.
Firstly, the team themselves unanimously agreed to be verified via CoinSniper. This mature move shows the confidence this team has in their fellows and the project they're working hard on.
Furthermore, the team made sure that the blockchain contract powering Big Eyes Coin (BIG) was audited by Solidity Finance, an international service that protects assets valued over $10B. The audit returned perfect results, meaning the security of BIG is as airtight as can be.
So secure is the Big Eyes platform that the currency recently secured a formal launch on CEX.IO, which is among the most trusted and safe cryptocurrencies available today.
Closing Thoughts
Scandals aren't a good look in any business venture. Security breaches that could affect customers and their assets are even worse. While Ripple (XRP) and Binance (BNB) have been hamstrung by controversial failures, be they legal or technical, the up-and-coming Big Eyes Coin (BIG) has avoided any such embarrassment thus far.
So far, Big Eyes' blank slate has proved attractive to investors. In its ongoing presale phase, Big Eyes Coin (BIG) has raised more than $8.3M in funding.
Sometimes in life, it is the next generation we should look to for examples of apt and intelligent behaviour. So too it seems that Big Eyes could serve as a role model for the more experienced and established cryptocurrencies it follows.
Big Eyes Coin (BIG)
Website: https://bigeyes.space/
Telegram: https://t.me/BIGEYESOFFICIAL
Twitter: https://twitter.com/BigEyesCoin
Disclaimer: This is a paid release. The statements, views and opinions expressed in this column are solely those of the content provider and do not necessarily represent those of Bitcoinist. Bitcoinist does not guarantee the accuracy or timeliness of information available in such content. Do your research and invest at your own risk.