As cryptocurrencies continue to surge to new highs and bask in the media's limelight, Robinhood reported major growth in the number of users trading crypto on their platform. According to their blog post, the California-based broker saw its crypto user base grow to an all-time high of 9.5 million — up approximately 558% from 1.7 million in the previous quarter. 
Robinhood began offering cryptocurrencies on its platform back in 2018. Since then, its offerings have grown to include Bitcoin, Ethereum, Litecoin, Dogecoin and Ripple, among others. The company recorded six million new customers on its crypto platform in the first two months of 2021 — a milestone growth considering the platform only saw an average 200,000 customers on a monthly basis.
"We launched Robinhood Crypto to give our customers the opportunity to buy and sell cryptocurrency — in addition to the range of assets offered through our brokerage… But there's still a lot of work to be done. Since the beginning of the year, Robinhood's crypto team has already more than tripled and we're continuing to grow," said Christine Brown, head of operations at Robinhood Crypto.
Coinbase Set to Go Public This Week: Could Robinhood Come Close To Its Valuation?
As Robinhood looks to go public in the coming months, there's no doubt that its recent success in crypto will boost its valuation. Last August, the company raised $200 million in its latest funding round. Its Series G tranche valued the stock brokerage at $11.2 billion. 
Tangentially, crypto exchange giant Coinbase is set to go public this week at a potential valuation north of $100 billion. In its earnings report, the exchange touted an impressive 6.1 million active users with strong revenue growth.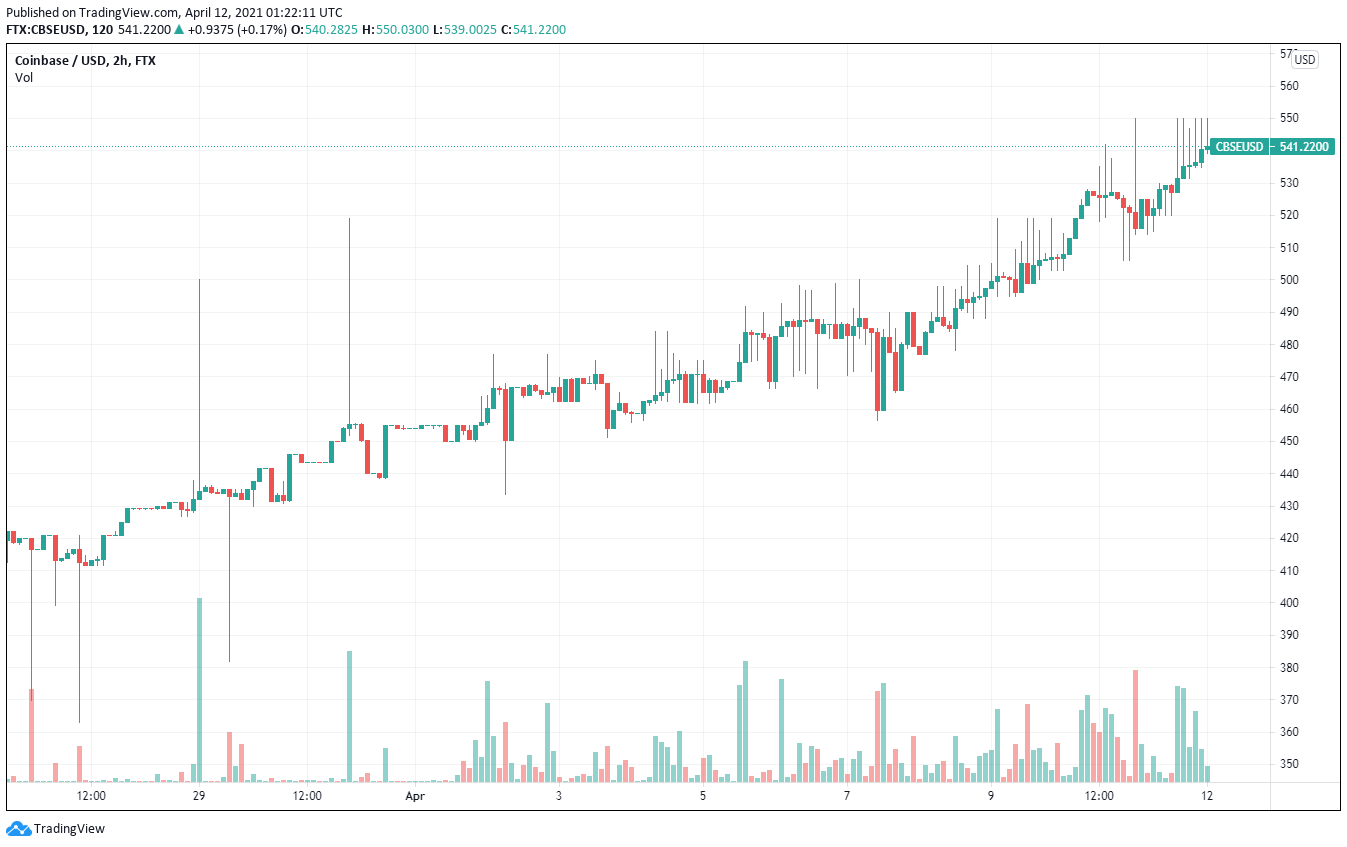 For what it's worth, Robinhood has a considerably higher headcount at 9.5 million its crypto platform alone. It's important to note that, unlike Coinbase, Robinhood's business model doesn't rely on commissions and fees. Still, the platform's massive market share and explosive growth in crypto will likely lead to analysts revising their target valuations.
Featured image from UnSplash