Could the abrupt and unannounced seizure of 22 Bitcoin ATMs spread across nine Russian cities signal the start of a wider crackdown on crypto-commerce?
---
Illegal Search and Seizure of Bitcoin ATMs?
Up until Friday, August 31, BBFpro was contentedly operating a modest Bitcoin ATM service throughout Russia. Then, without warning or explanation, all 22 ATMs were confiscated with any prior notice or warning.
When asked about the seizure, BBFpro CEO Artem Bedarev told local media outlet RBC that the order came from Russia's Prosecutor General's Office, adding:
I was told verbally that the inspection would take at least six months and that the ATMs wouldn't be returned until it's finished.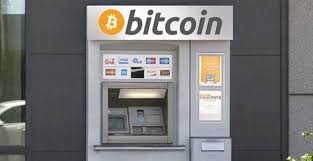 BBFpro had 22 machines spread throughout nine cities and Bedarev found it peculiar that each of them was collected almost simultaneously.
Upon further inquiry, representatives of the Russian Bank remained rather tight-lipped but did caution that regulators are "conducting systematic work on uncovering and preventing illegal activities in the financial market." The same representatives also insinuated that conversion of digital assets to fiat and the possibility of uncontrolled cross-border money transfers could be used to fund an array of illegal financial activities.
BBFpro legal representative and attorney at the Center for Digital Rights, Sarkis Darbinyan said,
There is no ban on the purchase of cryptocurrency in the current legislation. The company complies with all the procedures established by law, it pays taxes, and even identifies users despite the absence of such mandatory requirements.
Start of a Crypto-Crackdown?
Apparently, the authorities require the details of BBFpro's tax standing, exchange rate details and what know-your-customer (KYC) and anti-money-laundering (AML) processes the company applies.
The crackdown also comes as Russia's Federal Financial Monitoring Service refines plans to develop a system for tracking data connected cryptocurrency wallets connected to particular individuals and organizations.
Given Darbinyan's claim that BBFpro is legally compliant in all aspects, Bedarev intends to appeal the seizure as the debacle has caused "reputational costs and direct economic damage."
Will Russia follow China's strict policy on crypto-commerce? Share your thoughts in the comments below!
---
Images courtesy of Shutterstock