Crashing market prices have proven to be no detriment to blockchain companies attempting to advance their brand in the face of a seemingly never-ending bear cycle. Shiba Inu (SHIB), Algorand (ALGO), and Snowfall Protocol (SNW) have stood out as blockchains with a bright future. Snowfall Protocol, in particular, has been lauded as a highly disruptive market player that will challenge existing market behemoths. Shiba Inu and Algorand appear to be in for a good year in 2023 as well.
BONE's Popularity Grows as Shiba Inu's Lead Developer Teases "More Surprises"
Shytoshi Kusama, the lead Shiba Inu developer, has teased Shibarium yet again. This time, Kusama addressed the SHIB army in a Telegram message, saying that "everything is near," a reference to upcoming releases. He then went on to tease "some surprises" without going into further detail.
On Christmas Eve, Kusama teased the highly anticipated layer-2 solution by tweeting that the critical upgrade would be released "very soon" and that 2023 would be a pivotal year for Shiba Inu and the entire crypto space. Kusama would provide an update a few days later, stating that he had met with Unification developers and that they were working together "Aligning. Onboarding. "Finalizing," with the addition "very soon." to his tweet.
As a result of all this teasing, BONE, the expected central token on Shibarium has continued to rise. BONE will be used to pay Shibarium transaction fees.
Algorand Has Secured Excellent Deals That Could Spark A Rally In 2023.
Algorand has distinguished itself among blockchains by conceiving forward-thinking Web3 initiatives and partnerships. Algorand signed a lucrative contract with FIFA, the world's governing body of football, last year. The agreement recognized Algorand as FIFA's official blockchain platform, as well as its regional supporter in North America and Europe. Algorand also secured official sponsorship rights for the Women's World Cup in 2023.
Another noteworthy collaboration is with the Bank of Italy, which will employ Algorand's payment-focused chain to build a platform for digital guarantees. It is anticipated that the Algorand-backed platform, which will launch in 2023 as well, will increase security and efficiency in the issue and administration of guarantees inside the Italian financial system. These, along with other planned innovations in the Algorand ecosystem, are intended to draw attention to the project and, as a result, trigger a rally for the coin, which is currently underperforming.
Up To 5000% Returns for Snowfall Protocol Early Investors, Are You One?
While astute investors and market analysts make predictions for various cryptocurrency projects, Snowfall Protocol has received positive feedback, with rewards of up to 5000% in the event of an all-around rally in 2024. Snowfall Protocol is expected to generate 1000% returns in 2023 alone.
Snowfall Protocol is currently in the final round of a four-round presale campaign that has been nothing short of a success. Snowfall Protocol raised $3 million in the first two rounds. The second round was so much on demand that it sold out a day ahead of schedule. In the third round, Snowfall Protocol saw a 250% price increase as well as the release of a working prototype of the Snowfall dApp feature. Snowfall's dApp is a cutting-edge dApp feature that will facilitate the swapping of assets across chains.
More developments are expected in the days leading up to the official launch on February 3rd. Snowfall Protocol will undoubtedly outperform major high-cap players in the industry this year, which is why you should invest now before the discounted prices expire.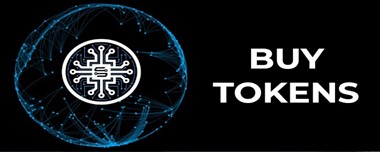 For more information on Snowfall Protocol, visit:
Presale: https://presale.snowfallprotocol.io
Website: https://snowfallprotocol.io
Telegram: https://t.me/snowfallcoin
Twitter: https://twitter.com/snowfallcoin
Disclaimer: This is a paid release. The statements, views and opinions expressed in this column are solely those of the content provider and do not necessarily represent those of Bitcoinist. Bitcoinist does not guarantee the accuracy or timeliness of information available in such content. Do your research and invest at your own risk.