Noah Pay – a breakthrough application for crypto payments, has been officially announced by the Noah Project this week. Using the app, it will be possible to book accommodation, flights and in general purchase any goods and services with Noah Coin.
In spite of the fact that digital money gains more popularity and people even would like to have at least part of their earnings paid in cryptos, it is still quite difficult to freely use virtual coins. The Noah Project is one of those ambitious innovators that do really important things and are ready to change the world. The project team is now building Noah City in Horizon Manila where crypto owners will be able to spend their funds, creating a chic travel paradise Noah Resort, and developing hi-tech remittance solution.
Earlier this year, the company launched Noah Wallet to make transactions faster, convenient and secure. Today, the project is glad to present its new product to the public – Noah Pay.
Noah Pay is a blockchain-based application that will allow crypto holders to purchase any goods and services for digital money. It is a very simple, user-friendly, and interactive assistant making it possible to carry out transactions and do shopping with cryptocurrencies just in one click. Noah Pay makes this process instant, transparent, safe, and borderless.
"In our opinion, the market lacks such solutions that can eliminate the barrier between population and advanced technologies and promote their mass adoption. We are sure that our application will accelerate usage of cryptocurrency payments and allow people to take full advantage of them in real lives," the Noah team stated.
How does Noah Pay work? The application will be available on smartphones, tablets and other devices. Users need only a login and password to start dealing with digital payments and buy anything they want with cryptocurrency. For now, only Noah Resort's services are available but the developers plan to expand the list of products. For the moment, customers can pay with Noah Coins, the internal project token. In future, Noah Pay will offer other cryptocurrency options as well.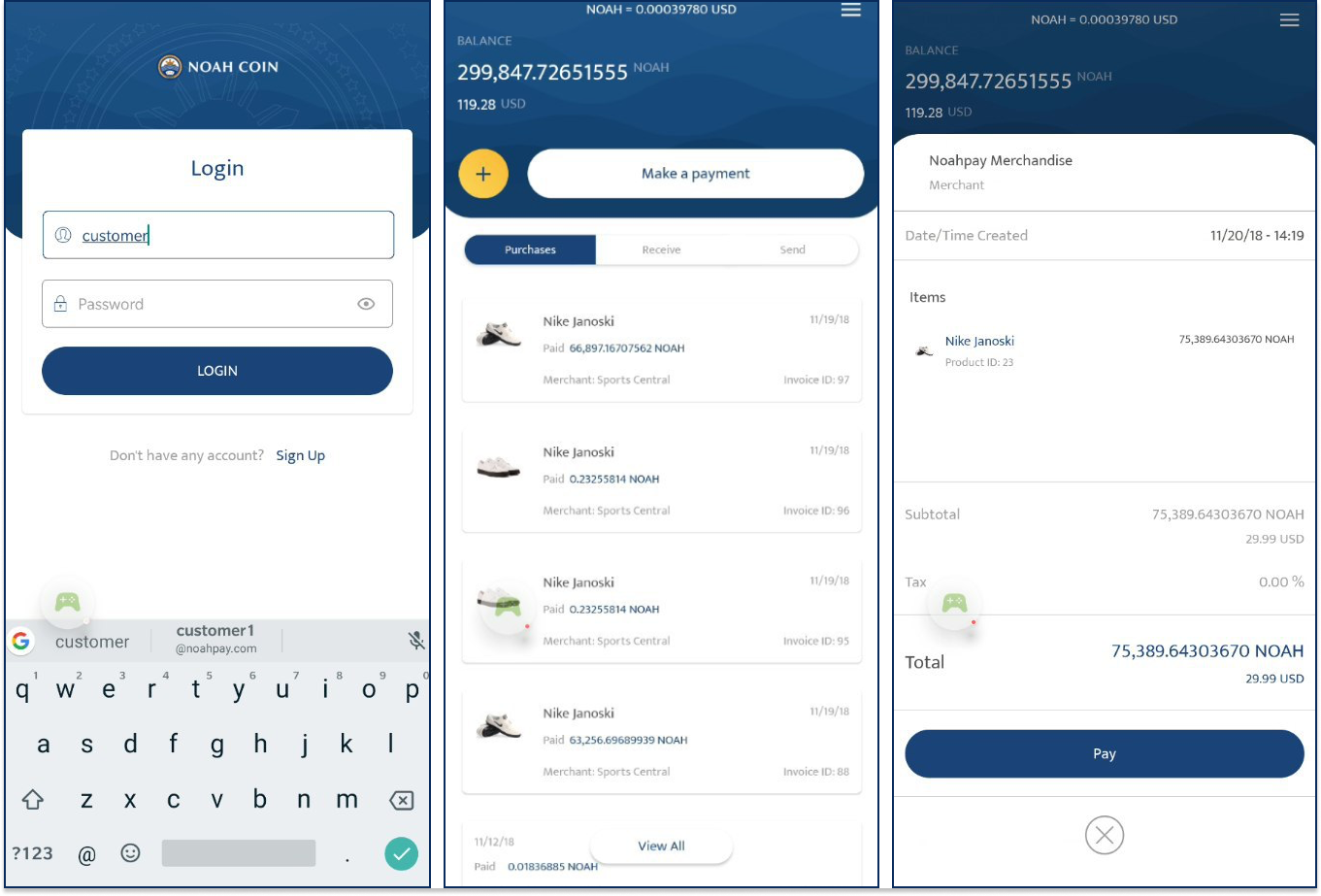 The project has already made significant progress on the international blockchain arena. In addition to the development of Noah Wallet and Noah Pay, the company cooperates with such payment gateways as PayRemit and CoinPayments, as well as listed Noah Coin on seven large exchange platforms (HitBTC, Changelly, BTC-Alpha, Mercatox, LiveCoin, YoBit, and Ataix).
The achievements of the venture also drew attention of the Philippines' Department of Science and Technology that coordinates scientific and technological efforts targeted at facilitating economic growth in the Philippines. The department's specialists have recently visited Dakak to explore blockchain together with the Noah team.
Travelers will be the first to enjoy Noah Pay and the unique experience it offers. Later on, the project plans to expand the application functions far beyond tourism, involving new merchants and customers worldwide. Indeed, Noah Pay promises to become a game-changer in the industry and help innovations to deeply penetrate into the lives of both – clients and businesses.
About the Noah Project
The Noah Project is developing a perfect crypto ecosystem including Noah City, Noah Resort, and remittance platform driven by blockchain. The main idea of the venture is to gather traders, travelers, customers, and other people interested in breakthrough technologies in the crypto-friendly place where they will be able to manage their finance in an easier, faster, cheaper, and more secure way.
To learn more about the Noah Project, visit the official website, follow the project on Facebook and Twitter, as well as join the Telegram chat.