The final legs of the presale raise different types of feelings. Investors feel excited and nervous to see how their investment fares. Others feel dread and fear as they see their decision backfire as their selected token fails to take off. 
Investors in the Snowfall Protocol (SNW) feel happy and excited as they see their decisions are being validated. The token has just completed Stage 1 of its pre-sale activities to see its price rise from $ 0.005 to $ 0.015. Many others are geared up to buy more tokens as soon as Stage 2 commences on November 2, 2022, before the price increases further.
While the majority of tokens have gone through their presales, few have gone through with such stable and steady support from investors.  Snowfall Protocol (SNW) is now moving towards the second phase of its presale. This stage will start on November 2, 2022, and prices are expected to go up as the platform builds a name for itself in crypto.  
What is Snowfall Protocol (SNW) and Why It is Growing!
Snowfall Protocol (SNW) is the only cross-chain transfer ecosystem designed to work as an NFT bridge. The platform is comprehensively built to cater to fungible and non-fungible token transfers. 
The Snowfall Protocol (SNW) project is taking multi-chain interaction options to a new level of user-friendliness. It offers a traditional token bridge exchange protocol for fungible tokens and a wrap and swap protocol for non-fungible tokens.
With just two days left until Snowfall Protocol (SNW) reaches its second stage of presale ahead of its launch, it's full steam ahead for the feature-rich decentralised finance-based platform.
With the team taking a break after the heavily subscribed stage 1, the excitement is unmistakable as investors increasingly trust Snowfall Protocol's (SNW) team to handle the ambitious project in adding both virtual and real-world value to the blockchain world with its objectives.
With hundreds of smart contract-based blockchains built across different platforms, a seamless and straightforward standard for cross-chain co-operation is needed to ensure the successful working of blockchain economies. 
Given the expansion of the cryptocurrency market over different and standalone blockchain infrastructures, there is a growing demand for safe, reliable, and independent transactional highways, which are both native to the blockchain and are in sync with the key principles of users' privacy key control, and transaction transparency. 
Also, tokens on the blockchain have evolved to exist in two groups, which are fungible, and non-fungible tokens. These differences go beyond function. They are reflected in the on-chain state of these tokens. For instance, the smart contract standards used for minting fungible tokens on the Ethereum network (usually ERC20) differ from those used for non-fungible tokens on the same chain. 
In response to this, Snowfall Protocol (SNW)  uses unique bridging protocols for fungible and non-fungible token swaps, making it a one-stop multi-chain swap protocol for every token and chain type.
Trading at just $0.015  and over 95,000,000 Snowfall Protocol (SNW) already sold successfully in stage 1. There is a lot of anticipation for the launch of Stage 2 on November 2, 2022
If you missed out on stage 1 presale, then you will surely want to be sure to get in on the Stage 2 presale as it is expected to surpass the success of the stage 1 presale and if you do just half as well as the stage 1 presale investors, then you will do very well.  Click the links below to learn more now!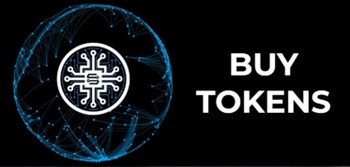 Website: https://snowfallprotocol.io
Telegram: https://t.me/snowfallcoin
Presale: https://presale.snowfallprotocol.io