Introduction
Trading and investments are tricky businesses. Pointing a finger towards a portfolio, a stock, or an asset that could potentially perform extremely well is an endeavor that only the brave can undertake. 
However difficult the task may be, it is essential to your financial decisions. Therefore, one must conduct thorough research before making a decision. The decision must never be taken in isolation; you should compare your options with other prospects. This is exactly what this article aims to do. We are walking you through a comparison of Snowfall Protocol (SNW) with its competitor coins, i.e., Avalanche (AVAX) and Curve (CRV). Snowfall Protocol (SNW) has performed decently and so have Avalanche (AVAX) and Curve (CRV). However, the trends of Avalanche (AVAX) and Curve (CRV) have not performed to a level that might impress investors. Let's take a deeper look at the three musketeers of crypto.  
Avalanche (AVAX) – Is It Really That Good?
The Avalanche (AVAX) coin is the cornerstone of the Avalanche network, which hosts decentralized applications such as dapps, smart contracts, and private blockchains. Statistics show that the company's share price is currently trading at $17.31 because of Avalanche's (AVAX) price spikes. Businesses' management teams may have a decent possibility of devoting the necessary resources to capitalize on anticipated industry developments. The standard deviation fluctuates, indicating a highly volatile market and, as a result, an unstable portfolio.
Between April and May, daily transactions dropped from 900,000 to 200,000, causing investors to be concerned and users to look elsewhere. 
Curve (CRV) – A Worthy Competitor?
The curve's (CRV) user interface has frequently been described as being too difficult for users to utilize. To become adept in its use, one must undergo several trials and errors. Snowfall Protocol (SNW) features one of the most basic designs, allowing the user to operate quickly. Curve's (CRV)rates are likewise quite expensive, with the current token price being $0.944. Snowfall Protocol (SNW) on the other hand trades at $0.015. 
Snowfall Protocol (SNW) – The Coin You Bet On
In a market that is fiercely competitive and flooded with a number of coins, making a refined and wise decision is essential. Let us walk you through how Snowfall Protocol (SNW) can emerge as a better prospect than Avalanche (AVAX) and Curve (CRCV) for consumers. If we examine Snowfall Protocol's (SNW) profitability, we can observe that they use a method that produces ground-breaking results. Snowfall Protocol (SNW) looks dynamic; diversification is combined with active portfolio management for efficient management.
Snowfall Protocol (SNW) is said to be extremely picky about the tokens they select for their customers. They do this to guarantee their users a consistent flow of income, which aids investors in developing and managing a strategic portfolio. In order to avoid contamination of other coins and collections, Snowfall Protocol (SNW) also makes isolated pools for isolated coins, and Cross-contamination risk is reduced with this method. 
After looking at the technical details of all three platforms, Snowfall Protocol (SNW), Curve (CRV), and Avalanche (AVAX), the result emerges with an elegant inevitability that Snowfall Protocol (SNW) has a better edge than its competitors. It would appear as if the crypto world would soon say that they are living in the Snowfall Protocol (SNW) era. 
The Bottom-Line
Snowfall Protocol (SNW) is expected to perform better than any other platform so that its users have a chance at a continuous income. The information suggests that Snowfall Protocol (SNW)'s earnings could rise. In contrast to Avalanche (AVAX) and Curve (CRV), Snowfall Protocol (SNW) has undergone extensive testing with positive outcomes. In part, because it can generate sizable profits through capital growth and interest, Snowfall Protocol (SNW) differs from earlier decentralized finance (De-Fi) platforms. It offers customers the chance to gain financially over time in any circumstance. Select a portfolio, include your cryptocurrency holdings, and start earning. Snowfall Protocol (SNW) offers a 15% staking incentive and a 17% liquidity reward. The numbers are compared, and it is determined that they are extraordinary. This means your investments in Snowfall Protocol (SNW) could multiply your wealth by ten times!
For more information about the Snowfall Protocol's (SNW) Pre-Sale, visit: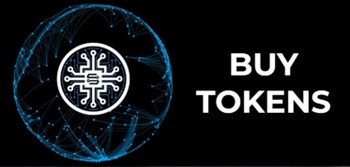 Disclaimer: This is a paid release. The statements, views and opinions expressed in this column are solely those of the content provider and do not necessarily represent those of Bitcoinist. Bitcoinist does not guarantee the accuracy or timeliness of information available in such content. Do your research and invest at your own risk.