The current post-crash crypto ecosystem is impacting established crypto coins like Bitcoin (BTC) and Ethereum (ETH), which are finding it hard to remain relevant in the face of emerging new platforms and services. These established cryptocurrencies are busy trying to revamp their systems to handle issues regarding blockchain politics, supply chain, price hikes, and inflation.
In this situation, many emerging blockchains are creating waves with their unique offerings. These usually try to address any of the three main issues of decentralisation, compatibility, and security. Out of the three cryptos we are discussing today, Snowfall Protocol (SNW)has the most comprehensive offering.
Big Eyes Coin (BIG)
Big Eyes Coin (BIG) is currently in its presale and is growing fast, showing its separation from the downward trend in the crypto market.  Big Eyes is a meme coin and an adorable homage to cats in a market that is saturated with dogs. Big Eyes Coin (BIG) is moving towards a sustainable aim. It wants to save the oceans and the sea life within them.
The market is lapping up Big Eyes (BIG) and its appeal to sustainability-oriented investors willing to invest in the planet's future. Big Eyes makes it easier for everyone to invest in the future without tax or fees on shopping for BIG tokens.
Uniglo (GLO)
A new Ethereum-based DeFi initiative entered the market in July. It is a fully asset-backed currency. It's name is Uniglo (GLO). Uniglo offers its users the Ultra-Burn Mechanism, a unique deflationary approach to help token holders protect their investments. This mechanism is getting attention because it is expected to fight market downturns and protect investors from losing their capital invested in the cryptocurrency.
In addition, the Uniglo (GLO) protocol will use a main share of the earnings from the vaults to buy back released Uniglo (GLO) tokens to manage the token prices and reduce excess liquidity.
Snowfall Protocol (SNW)
Snowfall Protocol (SNW) is a Defi-based Multi Chain staking platform with some of the highest yields and attractive borrowing rates. Snowfall Protocol (SNW) aims to reduce the many technical difficulties to entry and offer its users the option to use its top tools to earn from the blockchain project they prefer.
Snowfall Protocol (SNW) follows a trend-breaking high-return strategy to yield high results in crypto markets. The system applies a mix of intelligent diversification and active portfolio management to make diversification effective. This ensures that Snowfall Protocol (SNW) users earn higher profits when the market rises and minimize their losses when it falls. Snowfall Protocol (SNW) users will still earn a yield in declining markets.
Snowfall Protocol (SNW) is unique because it allows users to deposit their coins and use them as collateral to borrow at low borrowing costs. This means that users get to earn without losing their tokens. In addition, its borrowing rates are some of the lowest around, making it much more profitable to use the Snowfall Protocol (SNW) platform for staking tokens.
Bottom Line
As you see, anyone that doesn't avail the current low pre-sales prices of Snowfall Protocol (SNW) will regret not buying Snowfall Protocol (SNW), as its potential is prominent. It is a comprehensive and industry-defining offering.  Currently trading at just $0.009, it's clear that Snowfall Protocol (SNW) is a bargain for any investor.  Experts predict  a 5000% increase as it gains momentum leading to the launch date. Since the presale started, It's already up more than 80%.
Website: https://snowfallprotocol.io
Telegram: https://t.me/snowfallcoin
Presale: https://presale.snowfallprotocol.io
Twitter: https://twitter.com/snowfallcoin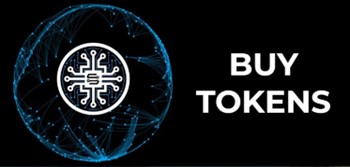 Disclaimer: This is a paid release. The statements, views and opinions expressed in this column are solely those of the content provider and do not necessarily represent those of Bitcoinist. Bitcoinist does not guarantee the accuracy or timeliness of information available in such content. Do your research and invest at your own risk.