A few years ago, renowned crypto protocols and projects like Solana and Avalanche took the financial world by storm with their unmatchable scalability. Change is constant, and new projects with better real-world use cases are taking over.
Snowfall Protocol is one of the giants leading the pack for newer and better blockchain technology. The protocol boasts as the first cross-chain bridging solution for cryptos and NFTs and has outperformed Solana and Avalanche. Even Solana and Avalanche investors are taking profits to join Snowfall Protocol (SNW). How is Snowfall Protocol better than Solana and Avalanche? Why is it surging in presale? Read more to find out.
Solana Suffer Catastrophic Loss
Solana is a transparent and decentralized blockchain with only one main objective – to cater to mass adoption and provide absolute scalability. However, its massive adoption for building dApps, NFT, and DeFi protocols uncovered the deficiencies of Solana.
In the past few months, the blockchain has lost more than $50 billion in TVL due to irregularities, traffic overload, downtimes, and failure. In addition, Solana was overly exposed to the debacle that unfolded after FTX sank in November 2022. Millions of investors took their profit in fear of losing their assets to a possible collapse.
Although Solana's price went up by more than 8500% in the bull run of 2021, its value has plummeted drastically. Currently, Solana is trading at $16.5 across major exchanges. In fact, its valuation is down from $55 billion to $6 billion. Trading volume and blockchain usage have also reduced drastically.
Avalanche (AVAX) Lose $22 Billion Valuation
Avalanche is another open-source, decentralized chain that was adversely affected by the poor market condition of last year. Its native token, AVAX, has been consistently heading south recently. The token's market capitalization sank from $30.19 billion to $4.7 billion.
AVAX is struggling to find its way through the bear market. Its price is $15.1, about an 89% drop from the all-time high price of $134.8 in November 2021. The weekly chart shows AVAX's price is down by almost 7%.
Like Solana, Avalanche has been underperforming for a while, and changes may not come anytime soon. At the moment, the token price seems to be at stagnation. Investors are massively ditching for better investment opportunities in newer projects like Snowfall Protocol.
Snowfall Protocol (SNW) Dazzle Investors with Mind-blowing Features
It's no news that the new crypto project, Snowfall Protocol (SNW), has become the superstar of presale in the market. Snowfall Protocol (SNW) is a multi-chain bridge and asset transfer ecosystem for fungible and non-fungible tokens. The platform aims to eliminate issues that investors, developers, and users face with interchain communication.
Snowfall Protocol (SNW) makes chain-to-chain easier and more secure by building a canonical token bridge for investors to swap assets to and from 200+ EVM and non-EVM networks. The dApp also has a swap and wrap system for NFTs transfer.
Snowfall Protocol (SNW) token is seeing huge demand due to its importance. The token is useful to earn passive income from the protocol's staking pool – making it more attractive to investors. Consequently, Snowfall Protocol's price has risen by 500% to $0.191 in the ongoing presale stage.
Solana and AVAX investors are flocking to Snowfall Protocol's presale as experts confirm that the token will rise by more than 1000x. You can participate in this life-changing opportunity by signing up for the presale and funding your portfolio with enough Snowfall Protocol tokens.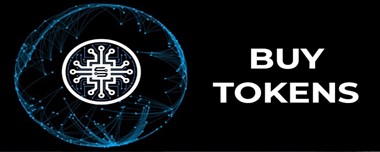 Presale: https://presale.snowfallprotocol.io
Website: https://snowfallprotocol.io
Telegram: https://t.me/snowfallcoin
Twitter: https://twitter.com/snowfallcoin
Disclaimer: This is a paid release. The statements, views and opinions expressed in this column are solely those of the content provider and do not necessarily represent those of Bitcoinist. Bitcoinist does not guarantee the accuracy or timeliness of information available in such content. Do your research and invest at your own risk.