Ever since the begging of their ICO the Sp8de community wanted a more detailed roadmap that outlines what the team wants to do in the next one year and in the long haul. The team noted that there have been worries that, since Sp8de will be utilizing Cardano blockchain to create its products, there might be delays in production.

---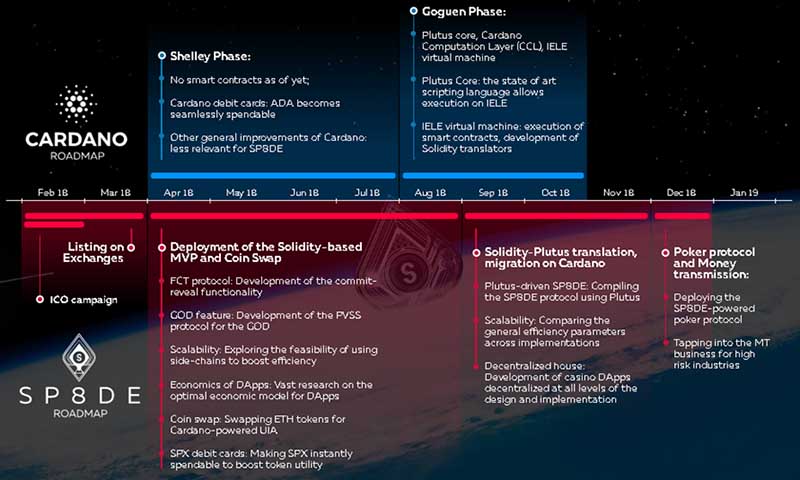 Sp8de have provided a detailed roadmap for their plans for the next one year which is also in line with Cardano's roadmap! Firstly, Sp8de show that they will be listed on an exchange before the end of March 2018. What is intriguing to see is that they will start developing their products on Solidity while waiting for Cardano to introduce their smart-contract functionality and then migrate on Cardano which means that Sp8de will have no delays in introducing their MVP and what they promise to their investment public.
We have found more detailed information in their Roadmap section in their white paper where they emphasize on every point on this roadmap -very interesting read and we recommend it to all of our reads and to all Sp8de investors!
---
Images courtesy of Sp8de