SportyCo remains top of the log when it comes to chasing success. The last few months have shown that the platform is serious when it comes to reaching its goal of becoming the world's leading decentralized sports investment ecosystem. Their newest member, Kevin Harrington, is here to help them achieve that goal.

---
This year is shaping up to be one full of exciting new changes for SportyCo. First, there was their successful rebrand, then the appointment of Roberto Carlos as the platform's Partnership Manager. Last month saw them partner with RCD Espanyol, while just last week saw the platform launch their beta release.
These advancements show that SportyCo is on its way to achieving its aim of equalizing the sports investment playing field by easily giving sporting professionals a chance to be a part of this $1.3 trillion industry. This will open a new and all-inclusive chapter in the sports industry.
The platform, currently in beta and on track for a first-quarter 2018 launch, will allow small sports investors to invest in prospective athletes via long-term smart contracts. This will give talented athletes the financial edge to realize their sporting dreams.
Kevin Harrington Gets in on the Action
It seems that the only way is up for the brand as they hope to strengthen their offense with the addition of their newest team member, Kevin Harrington, who is himself no stranger to success. He is credited as being the creator of the infomercial, coining popular phrases such as "as seen on TV" and "wait, there's more!". In addition, Harrington is a co-founding board member of the Entrepreneur's Organization. You may also remember him as being one of the so-called sharks on American reality TV show, Shark Tank.
He has joined the SportyCo team as a full-time business advisor, working towards developing the platform into the world's premier sports investment ecosystem. He is also the new co-owner of SportyFi Ltd, the company behind the SportyCo platform.
Harrington shared his excitement:
I believe in empowering entrepreneurs to succeed, to fulfill their vision in building better products, platforms and services for consumers. SportyCo is an idea with immense potential, leveraging the power of the blockchain with the passion of sports, and I am proud to be a part of this story.
The Drive to Succeed
SportyCo has gained an extremely determined and hard-working teammate, as evidenced by his past experiences. After starting his first business at just 15 years old, Harrington went on to build his first million-dollar enterprise by the time he was a freshman in college. His success is due in part to his innate talent for transforming underutilized assets into growth opportunities.
He also has a real passion for empowering entrepreneurs to reach their potential and achieve greatness. He actually believes that there's a little bit of a creative entrepreneur inside every person and that everyone deserves an opportunity to see their entrepreneurial dream become a reality.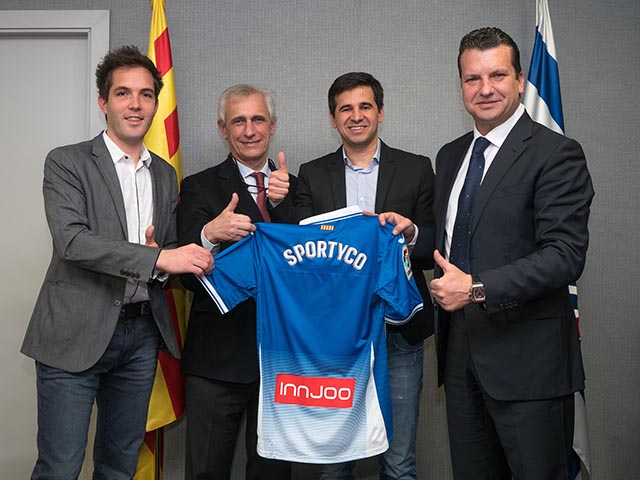 Being Part of a Great Team
As a sports investment platform, Harrington will be working alongside many well-known athletes including football superstars, Ronaldinho and Roberto Carlos; former NBA center and Cleveland Cavaliers scout, Primož Brezec as well as ski jumper, Noriaki Kasai.
Being blockchain based, Harrington will also be working with cryptocurrency advisors such as Charlie Shrem, Phillip Nunn, and Robby Schwertner.
If you'd like to find out more about the platform, visit their website on https://sportyco.io/. You can also join their Telegram chat channel.
How do you think Kevin Harrington will make a difference at SportyCo? Let us know in the comments below!
---
Images courtesy of SportyCo, Kevin Harrington