Bitcoin may be trading at all-time highs, but not everybody is celebrating. Crypto-loving gamers everywhere have their headsets in a twist after Valve, the parent company of popular online gaming platform Steam, announced today that they will no longer be accepting Bitcoin payments.
---
Citing the digital currency's extreme price fluctuations in recent months, as well as increased transaction fees, Valve stated that it has become "untenable" to continue supporting Bitcoin as a payment option.
The announcement, made via a blog post on Steam's website, explains:
In the past few months we've seen an increase in the volatility in the value of Bitcoin and a significant increase in the fees to process transactions on the Bitcoin network. For example, transaction fees that are charged to the customer by the Bitcoin network have skyrocketed this year, topping out at close to $20 a transaction last week (compared to roughly $0.20 when we initially enabled Bitcoin).
Bitcoin's wild volatility may be attractive to thrill-seeking investors, but it can be problematic for customers trying to purchase games on the Steam platform. Consider the following scenario: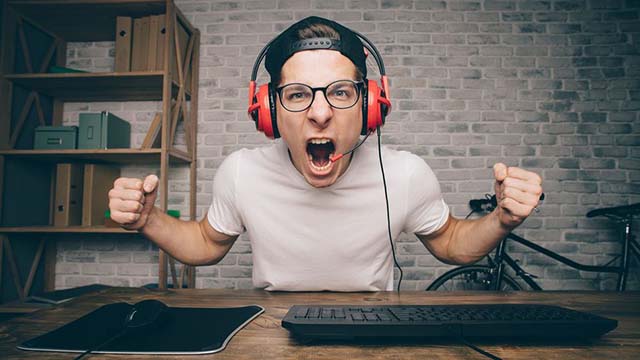 Mike wants to purchase Elder Scrolls® Online: Gold Edition and pay for it with Bitcoin. The game costs $29.99 and, at the time of purchase, the value of Bitcoin is $13,528. That means that Mike needs to transfer approximately 0.0022 BTC plus a transaction fee of 0.00032 BTC ($4.33) – a total of 0.00252 BTC – to pay for the game.
Once he makes his payment, he needs to wait for the payment to go through. Transaction times can vary dramatically based on whether or not there is a backlog of transactions on the blockchain and how big that backlog is, but for our purposes let's say it takes 20 minutes for the transaction to go through.
If the price of Bitcoin changes during that 20-minute window, Mike has a problem. Let's say a butterfly flaps its wings in China and the price of Bitcoin drops by $800 to $12,728. Instead of receiving $29.99 worth of bitcoin, Steam now only receives $28. They aren't going to eat the loss, so they have one of two options.
They can refund the amount that Mike originally paid for the game (minus the transaction fee) or they can ask him to send additional funds to make up the difference. Either way, Mike has to pay a second transaction fee and if Steam opts to refund the purchase price, then they have to pay a transaction fee as well.
See the problem? That $29.99 game now costs Mike almost $34.00. Now multiply that extra $4 by 100 or 1,000 or 10,000 similar transactions and it isn't difficult to understand Valve's decision.
The Crypto-Loving Gaming Community Reacts
Valve's decision may make sense from a financial standpoint, but not everyone agrees with the move. Reddit user /u/LeAtheist_Swagmaster commented on the decision:
Steam is making a BIG mistake. They will lose a LOT of customers. I will boycott Steam now because of this. I will stop purchasing video games on Steam. Steam is supposed to be a platform of technological innovation yet they decide to remove the support for the world's biggest and fastest growing cryptocurrency.
Twitter users also expressed their displeasure with the news:
As today, I stop buying steam games :(

— Eduardo Ruiz (@iPhoneGamesDev) December 6, 2017
And of course, Steam's own blog was teeming with similar comments. User blazeshield wrote:
This sucks Steam.

It should be up to the customers if they want to pay fees and deal with problems in exchange rates in refunds.

You are only making steam worse for me!
Steam notes that it may re-evaluate the situation and bring back Bitcoin "at a later date." Whether or not bringing back Bitcoin will bring back the gamers who have abandoned Steam over the decision remains to be seen.
What do you think of Steam's decision to stop supporting Bitcoin payments? How will this affect their user base? Let us know in the comments below.
---
Images courtesy of Shutterstock