Amir Taaki's Bitcoin evangelism has been described by a critic as "defense of criminality" during the Sundance Film Festival 2017.
---
Taaki's 'New-World Defense Of Criminality'
Taaki is one focus – along with 3D gun producer Cody Wilson – of 'The New Radical,' a documentary premiering at Sundance directed by Adam Bhala Lough.
In a review of the film, Owen Gleiberman of Variety considered Taaki, who has been involved with Bitcoin since its earliest days, as a "charismatic spieler."
"He makes Bitcoin sound like the most liberating invention since the printing press (never mind that the real future of digital currency will likely reside with governments, who can use it to track the activities of citizens even more than they do now)," Gleiberman wrote.
On the subject of Taaki's Darkwallet, he continued:
…[T]hough Darkwallet advertised itself as a site that could be used for money laundering, Taaki's reaction to that is something like: It's on-line, it's outside the establishment — so what right does anyone have to object? Taaki has a cuddly demeanor, but his "philosophy" boils down to a new-world defense of criminality.
Decentralized Tech Or Crime?
Gleiberman's perspective might likely ruffle feathers among crypto proponents. However, it reflects a divide which in 2017 is still current – in disruptive tech circles, decentralized technology is being championed as a way to bypass control, not increase it.
An example is Kim Dotcom's Megaupload 2/ Bitcache joint project, which the entrepreneur recently described as "the game changer the Internet is waiting for. Such a beautiful evolution."
"If you don't have Bitcoin yet go get some," he tweeted Saturday, following news the release of the projects' details was delayed due to a failed merger with Canadian company SecureCom.
Oh oh Megaupload 2 is the game changer the Internet is waiting for. Such a beautiful evolution. If you don't have Bitcoin yet go get some. pic.twitter.com/BDTF1oWmMh

— Kim Dotcom (@KimDotcom) January 29, 2017
The New Radical's subjects are no less disruptive. Wilson, via his firearms activities, has also divided opinion. As co-founder of so-called "firearm-access nonprofit" Defense Distributed, Wilson's product itself, the Ghost Gunner, was even blocked for delivery by FedEx in 2015.
Taaki, Wilson & Trump Trinity
This style of entrepreneurship is what leads Gleiberman to discern that the 'new radical' in society today is, in essence, a risque tech startuper.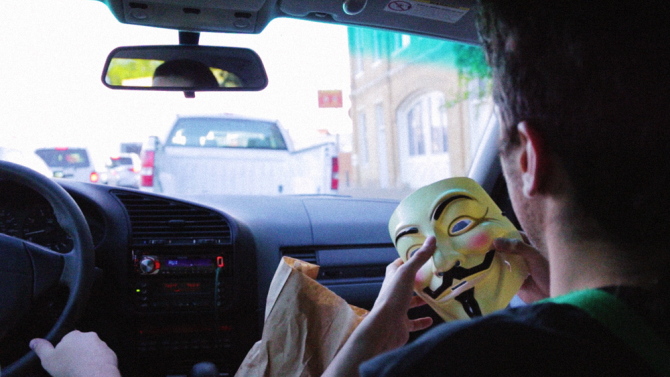 "[It] isn't a person, or even an idea — it's a spirit, one that merges adolescent rebellion, on-line amorality, cool anarchy, and a fusion of right-wing and left-wing rage that's a quintessential embodiment of the Trump era," he concludes.
Oh, it also includes one further element: the compulsion of the radical to glorify himself. Like I said: pure Trump.
While the extent to which Wilson and Taaki reflect Donald Trump is questionable, there is already optimism – even at Bitcoinist – the his presidency can only help Bitcoin's cause.
Would you go and watch The New Radical at Sundance? Let us know in the comments below!
---
Images courtesy of Shutterstock, Twitter, standard.co.uk, Variety.com, tracking-board.com