The Nigerian Deposit Insurance Corporation is warning its citizens about the dangers of cryptocurrency trading, which is highly ironic as Nigeria is synonymous worldwide with scamming others.
---
The internet is often a seething mass of flame wars, memes, and scams, but there is one criminal activity that is known throughout the world – the Nigerian scam, also known as the 419 scam due to the Nigerian Criminal Code's section that pertains to fraud. Many online users have gotten one of the infamous emails that detail that some person is in line to receive millions of dollars, but they are unable to access it without the help of the email recipient. For handing over all pertinent banking and identifying data, the recipient will get a share of the newly-acquired funds. Needless to say, the end result is that of the email recipient getting their own bank account cleaned out. Now in a major twist of irony, the Nigerian Deposit Insurance Corporation is warning Nigerian citizens of the dangers of cryptocurrency trading.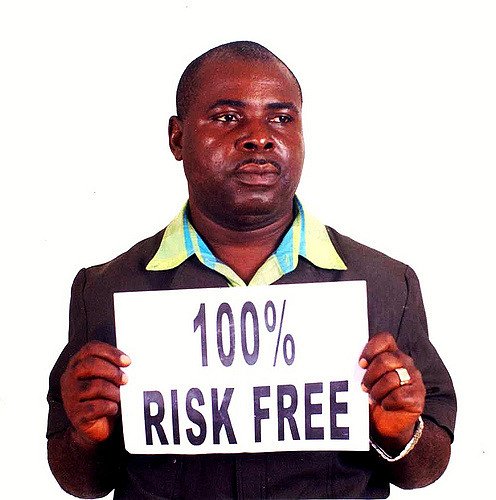 Nigerians Getting Scammed
The Nigerian Deposit Insurance Corporation (NDIC) recently made comments on cryptocurrency trading at a workshop. A director at NDIC, Mohammed Umar, warned citizens that there are potential negative consequences for investing and trading cryptocurrency. He said that the NDIC will not insure trading in any currency not issued by the CBN (Central Bank of Nigeria) and that a committee has been created to ensure that Nigerian citizens who do engage in cryptocurrency trading are not exposed to unnecessary risks.
NDIC Managing Director Alhaji Umaru Ibrahim recently said:
It is for this reason that I must sound a word of warning against patronizing dubious fund managers, otherwise known as "Wonder Bank". They persuade their unsuspecting victims to part with their hard earned money with promises of interest rates that are unrealistically high as the returns of their investments.

The result is the loss of vital savings and sometimes disastrous consequences to the lives of the victims. Also the emerging trend of investing in digital currencies popularly known as Bitcoin is equally dangerous because just like wonder bank, the digital currencies are not licensed by the CBN and therefore not insured by the NDIC.
Textbook Definition of Irony
The fact of the Nigerian Deposit Insurance Corporation warning Nigerians about being scammed is sweet, sweet irony. For almost two decades, Nigeria has been associated with scamming others, and now the governmental authorities are worrying about their own people getting scammed. The irony is delicious.
Of course, we do have to recognize that it's a responsible act by the NDIC to protect people from losing their savings. People getting scammed out of their hard-earned money isn't funny, but it is ironic that a country responsible for a full 20% of all advance fee scams worldwide is now worrying about their own people getting conned.
What do you think about the NDIC warning Nigerians about being scammed in cryptocurrency trading? Is this karma? Have you ever gotten a Nigerian scam email? Let us know in the comments below.
---
Images courtesy of Wikimedia Commons, Flickr, and Pixabay.