Countries across the world remain divided over the cryptocurrency revolution that has emerged over the past year. Some, such as China, strive to eradicate all instances of it, but others, including Switzerland, are embracing the blockchain with open arms.
---
Ahead of a potential crypto G20 summit which could result in a wave of regulatory action, Switzerland has emerged in full support of the technology as voiced via Economics Minister Johann Schneider-Ammann.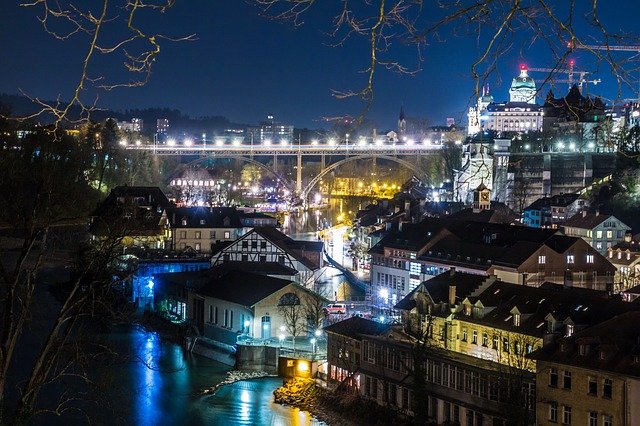 Crypto Nation
The affluent municipality of Zug has become the home for numerous blockchain companies, including the Ethereum Foundation, according to reports. A translation from an address given by the minister indicates willingness for expansion from this hub of blockchain tech to the rest of the country:
The Canton of Zug, the Cryptovalley, has come a long way. There we can gain experience. If the experiences in Zug are positive, we can extend that to the nation. Therefore the statement: It does not need to stay with Cryptovalley, it should become the crypto-nation.
Schneider-Ammann went on to further extol the virtues of fintech innovation, saying that Switzerland has grown by that same acceptance of pioneering technology and financial stability:
Now we have arrived at an innovative moment in the financial world. Cryptocurrencies are part of the fourth industrial revolution. We look at what possibilities can arise from it. For my part, I try to identify the opportunities, the risks and the opportunities, and decide: Is this a future business with future jobs or is it not? That's why I support the circles that deal with it.
To Regulate or Not to Regulate
The minister went on to state that it was too early to regulate cryptocurrencies as there is no clear direction where the innovation will lead. The important thing to note is that Switzerland is not in the EU. Therefore, it is free from the multifarious and often stifling rafts of EU regulations that other nations, such as France and Germany, have to deal with. He also poignantly said:
We are who we are. We must and want to be able to determine our own future. We make our experiences and of course we make cross-comparisons with the neighbors and the distant competitors.
France and Germany are proposing heavy regulations, possibly in an effort to stifle competing nations such as Switzerland, Japan, and the United Kingdom. The summit will be held in March where the proposals on regulation will be submitted as a joint French-German position to their G20 counterparts. The UK may also be with Switzerland behind blockchain innovation if it can ever get over its Brexit woes and finally move forwards with its fintech industry.
Will some nations of Europe become hubs for crypto companies? Share your views in the comments below.
---
Images courtesy of Pxhere, Pixabay, and Bitcoinist archives.