Tezos (XTZ) and The Sandbox (SAND) are two powerful ecosystems/networks in the Web3 space. Bowing down to newcomers like Rocketize Token (JATO) is rare for these legacy Web3 innovations. This speaks volumes about Rocketize Token and its mission for the community.
Rocketize Token is a meme coin with a distinction. In fact, it was built on the Binance Smart Chain, which is characteristic of a potentially scalable crypto project/token.
Why would Tezos and The Sandbox even bow to Rocketize Token in the first place? The reason could be the services and innovation Rocketize Token is set to offer the community. Let's see more about them as we go down the line.
Tezos coin (XTZ): not the price many expected compared to the services it offered
Tezos is one of the leading blockchain platforms in the Web3 space. It powers one of the largest ecosystems of NFT, crypto trading, and the Metaverse. However, its unit price has failed to display its goodwill message enough.
Tezos is one of the blockchain protocols that have failed to make it past the $20 price mark. It was en route to hitting $20 per unit in 2017, when it grossed nearly $12. After the crypto market peaked in 2021, the winter which ensued reduced Tezos' market to below $1.
Since then, Tezos has struggled to make it past $1. Although recent predictions are saying that Tezos could skyrocket past $5 by 2023, no one is still certain when this will happen.
Tezos is a grand partner of the English top-tier football club, Manchester United, as well as other top sports and entertainment institutions.
The Sandbox follows similar patterns to other Metaverse coins
Since the crypto winter struck, Metaverse coins appear to be the most affected after meme coins. In fact, Metaverse coins were once compared to meme coins. Utility meme coins have better market performance than many meme coins.
Shiba Inu dropped many zeros this year, despite the poor year. Rocketize Token is another meme coin that could topple The Sandbox in trading price. The Sandbox is a great metaverse platform, no doubt, but its products and services have barely been reflected in its token price.
Should The Sandbox recover from its downward spiral, the intensity of the next bull market will play a huge role.
Why is Rocketize Token a good option at the moment?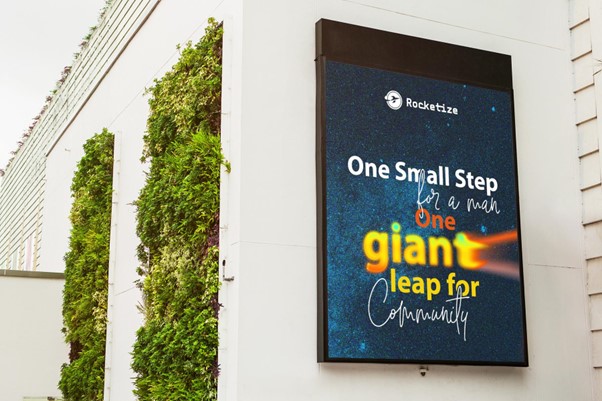 You may say meme tokens are not to be trusted, have you heard of utility meme tokens? Shiba Inu is one of the meme tokens changing the meme token stereotypes—and lately, many meme coins are beginning to buy the idea.
Rocketize Token will be used to bring utility to the Rocketize ecosystem. Through community building and use cases, we could see the full potential of this utility meme token in the future.
Long-term hodlers are among those that could benefit significantly from this token. The presale is still open to buy, and holding this cryptocurrency could let its users earn exclusive rewards in the future.
To find out more about Rocketize Token (JATO), visit the links below:
Presale: https://rocketize.io/buy
Website: http://rocketize.io
Telegram: https://t.me/RocketizeTokenOfficial
Disclaimer: This is a paid release. The statements, views and opinions expressed in this column are solely those of the content provider and do not necessarily represent those of Bitcoinist. Bitcoinist does not guarantee the accuracy or timeliness of information available in such content. Do your research and invest at your own risk.