The market bulls are taking over as cryptocurrency prices are surging. Bitcoin (BTC) is taking the lead with other cryptocurrencies like Ripple (XRP) and Cronos (CRO) at the back.
Snowfall Protocol (SNW) has stood out with impressive gains after piquing investors' interest. The protocol provides massive interoperability and inclusivity for cryptocurrencies and NFTs – hence, a reason for its massive adoption. What does this bull run mean for Ripple (XRP), Cronos (CRO), and Snowfall Protocol (SNW) – read on to learn more.
Ripple (XRP) Price Rise By 20% Despite SEC Tussle
Another cryptocurrency that has hugely benefited from the new crypto bull trend is Ripple (XRP). The San Francisco-based blockchain Fintech has been a revolutionary force in promoting decentralized peer-to-peer transactions globally. According to data, Ripple (XRP) has been seeing a rise in trading volume over the past few days, with over 228,000 new users in the last quarter.
Due to the bullish surge, Ripple (XRP)'s on-demand liquidity product has extended to more than 49 countries to help businesses and enterprises move funds without relying on traditional banking systems. On the price front, the Ripple (XRP) token has grown by more than 20% and has regained its stance as one of the top 10 cryptocurrencies by market cap despite ongoing legal issues with SEC. The coin attained an all-time high price of $3.8, with a market cap touching $120 billion.
Cronos (CRO) and Crypto.org Back to Winning Ways
Loke Ripple (XRP), Cronos (CRO) token has kept climbing high since the beginning of the year, and it is looking to reach the 90-day resistance level at $0.13. Cronos (CRO) reached an all-time high price of $0.9 before falling to the best market in the same year. Currently, Cronos (CRO) is trading at $0.08, about 45% above 2022 lows.
Cronos (CRO) is gaining more attention because of its focus on enhancing sustainability with its eco-friendly features – a trend that many chains, including Ethereum, strive for. With Cronos (CRO)' eco-friendly and energy-efficient system – carbon emissions from using blockchain can be greatly reduced. Aside from its value, Cronos (CRO) TVL has also grown steadily, with VVS, MM Finance, Single Finance, and Beefy leading the Cronos (CRO) ecosystem.
Snowfall Protocol (SNW) Is Revitalizing The Blockchain Interoperability
Despite their gain, the past few weeks have been tough for Ripple (XRP) and Cronos (CRO) – SEC is at Ripple (XRP)'s neck while Cronos (CRO) is down by more than 93% from ATH. However, Snowfall Protocol (SNW) has provided light at the end of the tunnel for Ripple (XRP) and Cronos (CRO)' investors. Snowfall Protocol (SNW) is revitalizing the blockchain space by providing the much-needed interoperability framework that will potentially connect all blockchain networks.
Snowfall Protocol (SNW) is a disruptive force allowing cross-chain cryptographic asset transfer between more than 200 chains. Its innovative solutions to asset bridging could pave the way for more significant creative development and discovery of new use cases. With Snowfall Protocol (SNW), anyone can securely and seamlessly transfer their funds and digital assets back and forth between EVM-compatible and non-EVM chains easily.
Snowfall Protocol (SNW) is closing the differential gap between chains using its unique canonical and reverse canonical token bridge and a swap/wrap system for cryptocurrencies and non-fungible tokens, respectively. By solving the interoperability problem, Snowfall Protocol (SNW) is bringing a new era of interconnected blockchain.
Snowfall Protocol (SNW) token has seen an impressive sale record and has sold out their presale successfully (400,000,000 SNW). The token has now launched and is available to buy on pancakeswap. So far, the Snowfall Protocol (SNW) token has accrued more than $5 million, and demand continues to skyrocket exponentially. With all these impressive gains, it is sure that there is more to watch out for. In fact, experts believe it will rise by 1000x soon.
get in while you can and invest in Snowfall Protocol (SNW) today!!!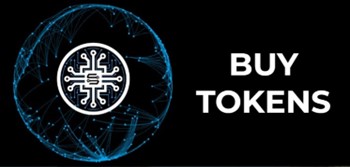 Price Chart: https://www.dextools.io/app/en/bnb/pair-explorer/0x7403b16ec38bd9f6f8887e2d37e037069eab97e3
Website: https://snowfallprotocol.io
Telegram: https://t.me/snowfallcoin
Twitter: https://twitter.com/snowfallcoin
Disclaimer: This is a paid release. The statements, views and opinions expressed in this column are solely those of the content provider and do not necessarily represent those of Bitcoinist. Bitcoinist does not guarantee the accuracy or timeliness of information available in such content. Do your research and invest at your own risk.