The world of cryptocurrencies has come a long way since the creation of Bitcoin over a decade ago. With thousands of cryptocurrencies currently available in the market, it can be difficult to navigate the space, and identify which ones are worth your time and money as an investor. In this article, we will be exploring three cryptocurrencies that are generating significant traction in the crypto space: TMS Network (TMSN), Aptos (APT), and Fantom (FTM).
Aptos (APT) drops by almost 3% in an hour
Aptos (APT) has had a phenomenal year on the market, with a 350% increase in value since the beginning of 2023. There are a lot of reasons for Aptos' (APT) price growth, like positive news, greater attention to development activity, and interest from investors and traders. However, experts claim that Aptos' (APT) growth may be faced with a major decline in the coming month after its strong rally.
A fall in the token's price has been seen since the second week of February when buying pressure began to weaken. The data shows that the enthusiasm for purchasing Aptos (APT) has drastically waned as many traders have cashed out their profits from their holdings at the start of this year. Aptos' (APT) price has been quite volatile over the last few days, especially since the beginning of this year. Aptos' (APT) value has dropped by almost 5% in the last month alone. The price of Aptos (APT) has also dropped by 2.58% in the last hour alone. Aptos (APT) is now trading at $13.70.
Fantom (FTM) drops by 12.7% since February
In February, Fantom (FTM) token holders experienced major turbulence when the market dropped by 18%. Since then, there have been no positive indicators for Fantom (FTM), which was the eighth-largest DeFi network by total value locked. As reported by experts, there may be a major drop in Fantom's (FTM) price in the coming weeks. Based on the latest data, it appears that Fantom (FTM) token holders are preparing for the selling activity that is expected to occur in the following weeks.
Additionally, unique active addresses on the Fantom (FTM) network rose dramatically, and the Defi feature of the network has been expanding steadily. However, there has been a sudden drop in the volume of daily transactions involving Fantom (FTM) tokens. Fantom (FTM) could experience a loss in value, thus, holders must be cautious before buying or selling these tokens. The price of Fantom (FTM) at press time is $0.45. Fantom (FTM) has dropped by 12.7% compared to the previous month.
TMS Network's (TMSN) price to reach $2.10
TMS Network (TMSN) is one of the few cryptocurrencies designed to solve real world issues in the market. TMS Network (TMSN) was created to simplify the buying and selling of digital assets. TMS Network (TMSN) is backed by blockchain to make trading in stocks, Forex, CFDs, and cryptocurrencies more streamlined and secure. All transactions conducted on TMS Network (TMSN) are assured to be 100% safe and transparent.
TMS Network (TMSN) has effectively removed the need for middlemen in the conduct of platform transactions, thus reducing transaction fees, and helping the blockchain network provide more value to its consumers. Due to TMS Network's (TMSN) ability to eliminate the possibility of fraud and manipulation by removing middlemen, the cryptocurrency has been gaining a lot of attention. The first phase of the presale finished earlier than predicted, and the second phase is almost sold out. Currently, TMS Network (TMSN) tokens are being sold for $0.038. Experts predict that TMS Network (TMSN) will be worth $2.10 by the end of this year. Thus, it is the perfect time to invest in TMS Network (TMSN).
Thus, experts believe that the coming weeks are more promising for TMSN token holders. The current price of a TMSN token is $0.038.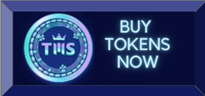 Presale: https://presale.tmsnetwork.io
Website: https://tmsnetwork.io
Telegram: https://t.me/TMSNetworkIO
Twitter: https://twitter.com/tmsnetworkio
Disclaimer: This is a paid release. The statements, views and opinions expressed in this column are solely those of the content provider and do not necessarily represent those of Bitcoinist. Bitcoinist does not guarantee the accuracy or timeliness of information available in such content. Do your research and invest at your own risk.