The NFT market is evolving at a rapid pace, with exciting new projects springing up that are attempting to change the mass perception of these digital assets. Many of the new NFT projects on the horizon are veering away from focusing on digital art and opting to make inroads into other areas within the space.
This article will discuss the five best upcoming NFT projects in 2022, exploring their innovative characteristics and highlighting their value potential for the weeks and months ahead.
 The 5 Most Popular NFTs Right Now
Detailed below are our picks for the five best NFTs to invest in this year:
Silks – Overall Best NFT for 2022
Decentraland – Metaverse-Based NFT Project with Limitless Customizability
AdRunner – New NFT Project with Passive Income Potential
VeeFriends – Exciting NFT Collection Created by GaryVee
Axie Infinity – Best NFT to Invest In for PVP Features
A Closer Look at the Best NFTs for 2022
Now let's take a closer look at each of the upcoming NFT projects listed above, ensuring you have all of the necessary information to make an educated investment decision:
1. Silks – Overall Best NFT for 2022
Our pick with regard to the best NFT to invest in is Silks. Silks is an upcoming NFT and metaverse project looking to disrupt the status quo within the blockchain-gaming sector. Simply put, Silks is the first derivative play-to-earn (P2E) metaverse that mirrors the real world of thoroughbred horse racing.
In the Silks world, players will have the ability to own, trade and interact with a variety of in-game NFT assets including Silks Avatars, Silks Horses, Land and Stables. Notably, Silks Horses will provide the direct link to the real-world horse racing industry as each is a derivative NFT that represents one of the top registered one-year-old racehorses in the U.S.
By employing data on these racehorse's lineage, training progress, and racing results, Silks creates a 1-to-1 connection between their virtual horse and its physical counterpart. As detailed in the Silks whitepaper, this enables Silks players to generate rewards whenever their corresponding thoroughbred wins a race in the real world or breeds offspring. 
These rewards are denominated in $STT – Silks' fungible transactional token. Alongside racing and breeding, Silks players can also receive $STT through an inventive staking mechanism. In addition, since each Silks Horse is structured as an NFT, there's even scope to trade and speculate on these horses in the game's self-sustaining marketplace.
Silks first NFT offering will be its Silks Genesis Avatar Collection which is set to drop at the end of April 2022. Silks Avatars are critical to the Silks ecosystem as they will represent each player's unique identity and ownership, provide guaranteed access to the subsequent Silks Horse Mint (slated for summer 2022), and grant early adoption rewards to those who purchase them. Silks is currently offering users the opportunity to get early access to the Silks Genesis Avatar Mint.
Following the sale of their avatars and horses, Silks players will also be able to purchase plots of virtual land within the Silks metaverse, which will enable them to construct stables to house their Silks Horses. Like Silks Horses, plots of virtual land are structured as NFTs, allowing players to benefit from value increases in the secondary market.
Ultimately, the Silks world's innovative link to the horse racing industry and its exciting P2E features means that Silks looks set to be the best NFT to invest in this year.
2. Decentraland – Metaverse-Based NFT Project with Limitless Customizability
Decentraland is an Ethereum-based metaverse that allows users from all over the globe to create avatars and interact with other community members. The Decentraland developers have designed the world so that in-game items (such as virtual land) are structured as NFTs – allowing them to be monetized through the Decentraland marketplace.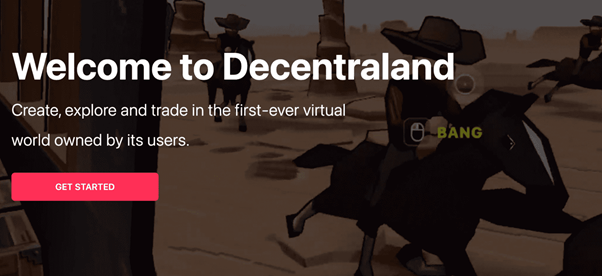 This marketplace is powered by $MANA, Decentraland's native token. Aside from its transactional elements, Decentraland is also exciting due to the  drag-and-drop world builder feature, which allows players to create scenes for others to interact with.
Finally, since Decentraland was created as a decentralized autonomous organization (DAO), the power to change policies rests with the players. Due to this, Decentraland has garnered huge community backing over the previous year, making it one of the top NFT projects in the market right now.
3. AdRunner – New NFT Project with Passive Income Potential
AdRunner is an inventive NFT collection that looks to combine digital art with real-world benefits. Put simply, the AdRunner collection contains 4,444 NFTs that were designed by award-winning artists. However, the real value of these NFTs is derived through the potential they offer for passive income.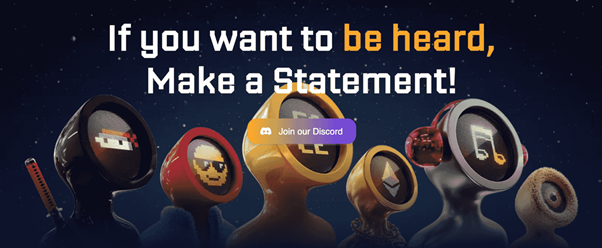 The AdRunner team aims to create a gateway for owners of virtual real estate to use their properties to showcase advertisements. These advertisements, called 'AdBoxes', are structured as virtual billboards where third parties can run ads within the metaverse. In exchange for providing the ad space, owners of virtual real estate will generate $ADR – AdRunner's native token.
Interestingly, people who invest in AdRunner's NFT collection and stake their NFTs will generate consistent income through the platform's revenue-sharing model. Given that the transition towards Web3.0 is gathering steam, AdRunner could be set to make waves in the weeks ahead.
4. VeeFriends – Exciting NFT Collection Created by GaryVee
VeeFriends is an NFT collection launched by the media and communication guru Gary Vaynerchuk (aka GaryVee). The collection comprises 10,255 'VeeFriends', which are hand-drawn doodles that have gained a cult following since launching last year.
Each VeeFriend is designed to represent a trait that GaryVee admires, making them attractive to investors who are fans of the entrepreneur's work. However, one of the collection's main benefits is that each NFT owner is given access to VeeCon, a multi-day leadership event held once per year.
NFT ownership provides three-year access to VeeCon events, which are focused on business, marketing, creativity, and innovation. In addition, there is even an exclusive VeeFriends Discord server where NFT owners can network and build relationships with like-minded people.
5. Axie Infinity – Best NFT to Invest In for PVP Features
Wrapping up our list of the most popular NFTs in 2022 is Axie Infinity. Investors with a keen interest in blockchain gaming will likely have already heard of Axie Infinity, as this P2E game now boasts over 5 million active users. Axie Infinity's gameplay revolves around purchasing in-game pets (called Axies) and battling them against other users' Axies to earn rewards.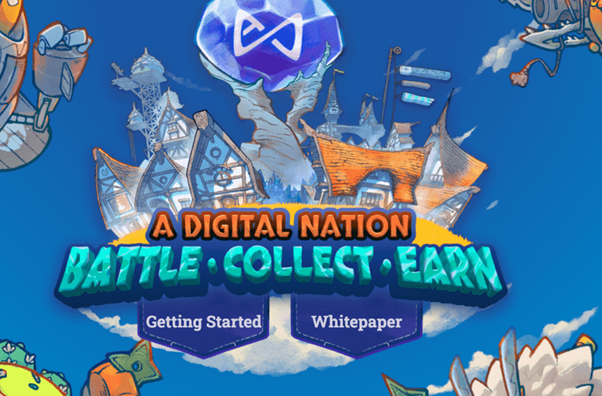 Leveraging the power of the Ethereum blockchain, Axie Infinity structures these Axies as NFTs, allowing players to trade them in the secondary market. Due to the mass appeal that Axie Infinity has created, some Axies have sold for extraordinary amounts of money – with one even selling for over $1.1 million.
Another exciting characteristic of Axie Infinity is that players can battle other players and obtain $SLP tokens, which can be used to breed more Axies. Alternatively, these $SLP tokens can be substituted for FIAT currency on various exchanges, incentivizing skilled gameplay. 
The 5 Most Popular NFTs Right Now – Conclusion
In conclusion, this article has discussed five of the most popular NFTs available on the market, reviewing the characteristics that have caused them to generate so much hype.
Top our list in this regard is Silks, due to its unique parallels with the real world of thoroughbred horse racing.
Thanks to numerous compelling P2E features and the potential for community building, Silks looks sure to continue garnering attention before its official launch this year.