One of the benefits of cryptocurrencies is that it allows consumers to be a part of a developing community. This network of traders, investors, and consumers has helped to increase the popularity and acceptability of cryptocurrencies across all industries. Since its inception, crypto has progressed from being only a means of commerce to being legal cash in various places throughout the world.
Community-driven tokens aid in the generation of wealth for their users. These forums inform consumers about the greatest discounts and how to profit from the crypto sector. Ethereum (ETH) has a growing community of cryptocurrency users and analysts, and it has assisted many individuals in building riches. Based on its results, Ethereum (ETH) appears to be on a growth trajectory. Big Eyes Coin (BIG), on the other hand, is a new coin with tremendous potential.
Ethereum (ETH) – On the Verge of a Bullish Run
Ethereum (ETH) has a burgeoning community of crypto enthusiasts and users. The second-largest cryptocurrency has had significant success in both enabling and implementing smart contracts. The market capitalization of Ethereum places it among the top cryptocurrencies of all time. Ethereum is a powerful force in the world of NFT trading and investing. To access the choices and allow users to conduct transactions using the cryptocurrency, Ethereum employs a native token, ETH.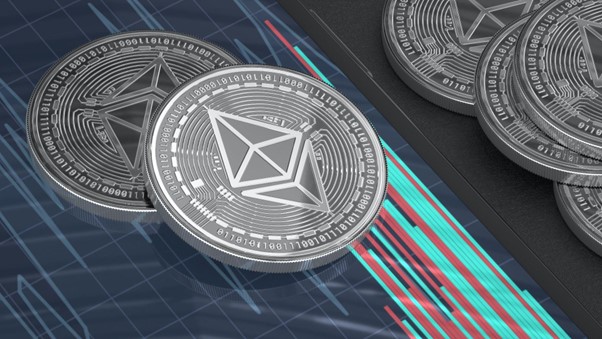 Ethereum's price in the previous 24 hours was $1,573, with a $7.5 billion trading volume. The ETH/USD pair has found immediate support around $1,610, with candles closing above this level predicted to drive a rise in BTC.
In other news, Sorare, a blockchain-powered fantasy sports company, has agreed to issue Ethereum-based digital player cards on its platform for the English Premier League. In recent years, Sorare has developed an intriguing use case for Ethereum-based fantasy sports and digital card trading, allowing fans to mint, collect, and trade various player cards with other users across a number of non-fungible token (NFT) marketplaces.
Big Eyes Coin (BIG) The Next Best Meme Coin
Big Eyes Coin (BIG) is a full-fledged community token with the clear goal of moving money into the decentralised finance (DeFi) ecosystem and protecting an important element of the world environment. Community tokens are key income generators for the community and organisations. Big Eyes Coin, on the other hand, intends to offer more by developing a self-propagating blockchain ecosystem using NFTs to enable access to more material and events that make the blockchain hype-ship desirable to join.
Big Eyes Coin intends to provide the community with 90% ownership of its coin. It also features tax-free purchasing, so consumers do not have to be concerned. The Big Eyes Coin ecosystem is self-replicating. Except for philanthropy, which increases the project's popularity, every component produces money for the company.
The genuine strength of a project is found in the community. The larger the group, the more engaged and involved, and the bigger the momentum. The Big Eyes Coin community will be continuously rewarded with tokens, NFTs, and rewards. Furthermore, the community will always be the first to learn of any new developments.
Big Eyes Coin is planning to host NFT events. You can win a lot of NFTs during the season. Because cats have nine lives and are indomitable, Big Eyes Coin is shaped like a cat. It also features evidence-based marketing. Cats don't like to be kept waiting, and they want to see evidence-based enthusiasm – say it, do it. Small steps can lead to enormous leaps. This cat community will be able to see the action beginning with the presale; it is not a road of discovery, but rather a plan of action.
For More Information On Big Eyes Coin (BIG), Click The Links Below:
Presale: https://buy.bigeyes.space/
Website: https://bigeyes.space/
Telegram: https://t.me/BIGEYESOFFICIAL
Twitter: https://twitter.com/BigEyesCoin
Disclaimer: This is a paid release. The statements, views and opinions expressed in this column are solely those of the content provider and do not necessarily represent those of Bitcoinist. Bitcoinist does not guarantee the accuracy or timeliness of information available in such content. Do your research and invest at your own risk.