Cryptocurrency is frequently compared to the Wild West of the digital world. You've come to the correct spot if you wish to invest but have some doubts about how to trade crypto securely. Even while there are frauds and security hazards to be aware of, the crypto world is unquestionably safer and easier to comprehend than ever before. Staying secure when trading cryptocurrencies is quite simple if you:
Choose a reputable and secure exchange to trade on
Take some simple internet safety measures.
Learn the most prevalent cons to watch out for.
This post will provide you with ALL the information you REQUIRE to keep safe while taking advantage of the crypto phenomenon.
What to avoid
Let's begin with a straightforward list of Do nots. Your first objective should be to avoid committing these elementary blunders.
Do not believe anything that appears to be too good to be true, such as FREE Bitcoin offers or promises of substantial profits within a limited time frame. 99% of the time, it's a fraud.
Do not transfer money or cryptocurrency to ANYONE who requests it, regardless of who they claim to be.
Do not purchase a coin simply because someone advised you to. Always conduct your own research and be aware of your surroundings.
Do not give in to FOMO. The leading cause of financial losses in cryptocurrencies.
INVEST ONLY what you can afford to lose. Ever.
Do not share your password, seed phrase, or private keys (codes that grant access to your cryptocurrency wallet) with ANYONE.
Do not trust any website or exchange without verifying that it's the genuine article and not a fake. If you're uncertain about a link in an email, use your bookmarks to navigate directly to the site rather than clicking the link.
Do not rely on websites that begin with http:// (secure websites start with https, not http).
Do not act in a hurried fashion. There are no refunds in the realm of cryptocurrency.
Do not borrow money for Bitcoin investments.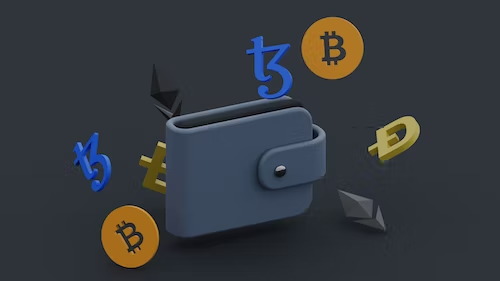 Image Source: Unsplash
Is cryptography secure?
First, let's get this out of the way. Some newbies fear that Bitcoin might be easily hacked and manipulated because of its digital nature. Due to media coverage of various incidents, Bitcoin is also often connected with fraud and theft. Regarding the security of Bitcoin and its underlying blockchain technology, however, nothing could be further from the truth
It's not Bitcoin itself that is subject to theft and hacking, but rather, negligent users. The same dangers apply to conventional currency. Bitcoin and its blockchain network have been shown to be resistant to several attempted attacks over time. Many have been attempted, and ALL have failed.
If you have a basic understanding of how the blockchain operates, you'll be aware that breaching a decentralized and publicly distributed system is quite challenging. The Bitcoin network has never been successfully compromised. Ever. Yes, Bitcoin is secure, provided you apply common sense and avoid falling victim to scammers.
Those that are defrauded or have their funds stolen in crypto are typically not very knowledgeable about technology and basic internet scams. Don't want to be one of these unfortunate individuals? Keep reading.
Image Source: Unsplash
How to trade crypto safely
Become resistant to FOMO
This is not strictly a security threat, but it may be considered one. Fear of missing out, or FOMO, is prevalent in the realm of cryptocurrency. It's largely responsible for the buzz around cryptocurrencies, and the reason why many new investors wind up investing in something they don't fully comprehend.
This is what you need to know:
The cryptocurrency market is turbulent by nature.
Large price spikes and declines are a constant occurrence.
Rushing into a transaction for fear of missing the boat is a certain way to miss the boat.
The finest prospects in crypto are always based on a thorough understanding of a project (its team, use case, community, road plan, track record, etc.).
Conduct personal research.
Do your research. Always. There's a lot of noise in the crypto realm, and if you're serious about trading, there's no other way to know what you're entering into other than lots of research and study. Initially it might be difficult to know what to search for. However, if you stick to reliable websites and social media accounts (YouTube is a wonderful resource for beginners), you'll eventually get better at evaluating information and investment opportunities. When in doubt, seek assistance. Use caution if anything looks odd, such as a weird email or an investment opportunity that sounds too good to be true. Don't hesitate to contact the company or platform's customer service, or get a second opinion.
Verify the wallet address twice before sending
When transmitting cryptocurrency from one wallet to another, you must VERIFY TWICE that the destination wallet address is accurate. Once a cryptographic transaction is completed, it is irreversible. Bitcoins can only be received through Bitcoin wallets, and Ether can only be received through Ethereum wallets. Never manually enter the address (use copy and paste), and be sure to double-check that you're transferring your money to the correct destination, otherwise you may never see it again. If you have a significant quantity of cryptocurrency to transmit, try sending a small amount first to make sure you have the right details before sending the remainder.
Don't place all your eggs in one basket (for large amounts)
It's unwise to store all of your cryptocurrency in a single location if you have a substantial quantity. Trusted exchanges are secure enough for the majority of users, but you should still move a part of your cash to a hardware wallet with your private keys/seed phrase (which gives you access to your funds) carefully stored and backed up. Never, ever disclose them to anyone else.
Image Source: Unsplash