Wayne is an analyst with Venture Scanner, a Silicon Valley-based firm that helps corporate innovation arms and investors identify innovation trends and opportunities, using a combination of big data and analyst insights.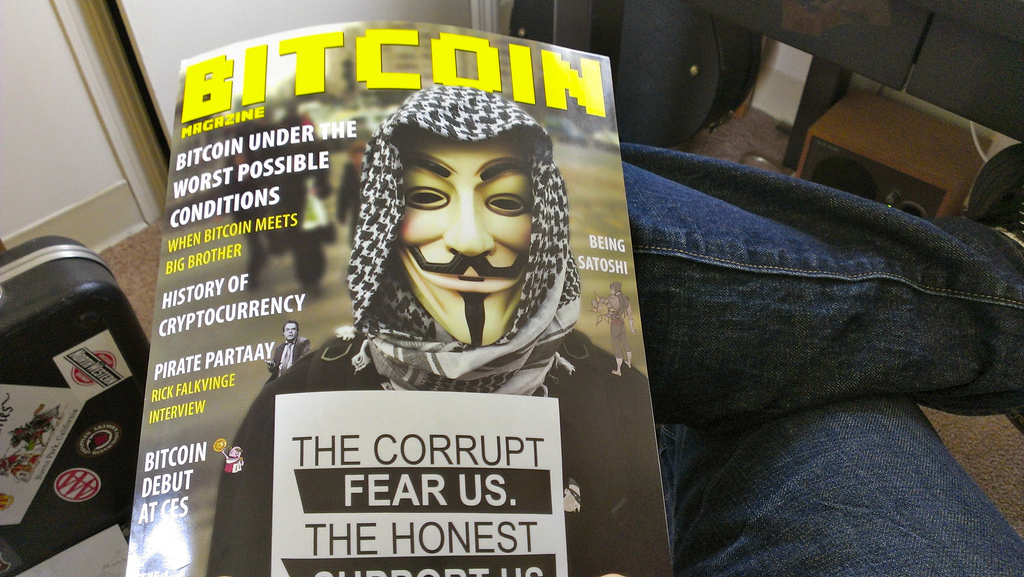 Bitcoin holds great promise in regions where banking and payment systems are not as developed, including Southeast Asia. A look at global venture capital flows into Bitcoin startups indicates that the majority of investments are being made into basic infrastructural projects like Bitcoin exchanges, which have received US$106 million in total global funding so far.

I recently did research for a venture capital firm seeking to invest in Bitcoin startups in Southeast Asia (excluding Singapore), with a focus on exchanges given the stage of the industry in this region. Here's what I found out.
Bitcoin adoption in Southeast Asia is speculative in nature
Current Bitcoin adoption is low and mainly driven by speculation in small amounts. Oscar Darmawan, CEO of Indonesian bitcoin exchange, Bitcoin Indonesia, observes that most of his users only buy between 0.01  to  0.005 BTC per transaction because of media attention. Many exchanges in the region do not operate open order books due to the low trading volume. They function as brokers instead.
There is a limited number of merchants accepting Bitcoin. While Southeast Asia's population is twice as large as that of the US, brick-and-mortar merchant acceptance is an order-of-magnitude lower, as indicated by Coinmap (below).
Nonetheless, the regional landscape is evolving rapidly. In March 2014, an Indonesian exchange switched to an open order book system while the second most visited ecommerce site in the Philippines recently announced acceptance of Bitcoin as payment.
Philippines
There are a number of bitcoin exchanges in the Philippines like Bitcoin Pinoy, Coins.ph, BuyBitcoin.ph, and mBTC.ph. These sites, however, act as brokers and not open exchanges. With cash being the main payment medium in the country, users typically purchase Bitcoin by depositing money at branches belonging to Bank of the Philippine Islands (BPI) or BDO Unibank (BDO).
BuyBitcoin.ph's typical users are males aged between 25 to 34, mostly working in a technical field such as engineering or computer science. Merchant adoption has been relatively more significant in the Philippines than in other Southeast Asian countries. Two large Filipino online merchants (both daily deal sites) announced in March 2014 that they would be accepting Bitcoin through Coins.ph's payment processing solution. They are: MetroDeal, with 1.2 million unique monthly shoppers, and also the number two ecommerce site in the Philippines, as well as CashCashPinoy, with 575,000 monthly unique visits.
The central bank has decided not to regulate Bitcoin exchanges while it watches the space. It also issued an advisory to consumers on the risks of Bitcoin.
Indonesia
Bitcoin adoption in Indonesia has been growing quickly. The largest exchange is Bitcoin Indonesia, which recently switched to an open order book in March 2014 as daily trading volumes increased from 5 BTC in December 2013 to 30 BTC over three months. At 1,500 users, the exchange accepts bank transfers from large Indonesian banks like Bank Central Asia (BCA) and Bank Mandiri. Other Indonesian Bitcoin exchanges like Artabit, Tuker.in, and Tukarcash.com do not appear to operate open order books but instead act as brokers.
In addition to these centralized exchanges, LocalBitcoins is a popular means of obtaining Bitcoin among enthusiasts. Tukarkoin.com is another marketplace in the country for Bitcoin buyers and sellers. While no bitcoin ATMs exist in Indonesia, Bitcoin Indonesia has plans to bring them into the country.
Local merchant adoption appears to be very low, with small ecommerce sites and cafes leading the charge. Bitwyre is a local startup that provides Bitcoin payment processing solutions and plans to launch a spot and derivatives exchange.
Indonesian regulators appear to have taken a neutral stance on Bitcoin. Bank Indonesia, the country's central bank, clarified that Bitcoin is neither currency nor legal tender but did not rule it to be illegal. It warns that users would bear all risks of transacting in the currency.
Vietnam
The Vietnamese don't use Bitcoin a lot, but they appear to more interested in the cryptocurrency of late. There are a few Bitcoin brokers in Vietnam, including Muabitcoin.com and Bitcoin Vietnam. The latter is working with Israeli exchange Bits of Gold and has a technology partnership with another Israeli exchange, Bit2C, to build a Bitcoin trading floor, VBTC. The first Bitcoin conference in Vietnam will be held in May 2014.
There are less than a dozen small businesses in the country that accept Bitcoin as payment, including a cafe, an electronics and mechanical engineering equipment company, and a toy vendor.
Vietnamese regulators do not recognize Bitcoin as legal tender and have banned financial institutions from using it. But while they have warned individuals against transacting in it, they are not banned from doing so.
Malaysia
Existing Bitcoin exchanges in Malaysia are limited in number and do not appear to be run professionally (examples include ECurrencyZone and Dgtmkt). Malaysia is one of the two Southeast Asian countries that have bitcoin ATMs – the other being Singapore. Two ATMs were launched in Malaysia as recently as March 2014.
The company that built and launched the bitcoin ATMs, Numoni, estimates there to be some 2,000 bitcoin users in Malaysia. While the country may hold opportunities for Bitcoin in the realm of payments, given the low credit card penetration rate of 12 percent as of 2011, it also has a decent banking penetration of 66 percent in the same year. This limits Bitcoin's appeal as a service for the unbanked in Malaysia.
Bitcoin is not recognized as legal tender in Malaysia and the central bank has chosen not to regulate the currency.
Thailand
There are several exchanges in Thailand, including Bahtcoin, Bitcoin.co.th, and Thaibitcoin.com. However, these exchanges do not operate open order books.
Similar to Malaysia, credit card penetration in the country is low at five percent as of 2011, but there may not be much opportunity for Bitcoin to serve the unbanked given the country's decent banking penetration of 72 percent in the same year.
There is regulatory uncertainty surrounding Bitcoin in Thailand. The Thai exchange, Bitcoin.co.th, received a letter from the central bank saying they can continue operations as long as Bitcoins were not exchanged for currency other than the Thai Baht.
Central bank representatives later suggested that the exchange "interpreted the letter to serve its own interests", and that it may have acted improperly by reinstating its services. Since then, the central bank did not clarify the matter apart from consumer advisories on the risks of Bitcoin. The exchange continues to operate in Thailand.
Cambodia
The Bitcoin landscape appears to be nascent in Cambodia. A Bitcoin enthusiast sent a proposal to the Bitcoin Foundation seeking grants to bring in two Bitcoin ATMs into the country and supporting public education on the currency. There is no information on regulator's stance on Bitcoin.
Brunei, Laos, Myanmar
There is limited information on the Bitcoin landscape in these countries.
Conclusion
Bitcoin has the potential to impact Southeast Asia given the large swathes of people who do not have access to banking services and the large market for remittances. While the Bitcoin landscape is largely underdeveloped, the Philippines, Indonesia, and Vietnam are countries that hold more promise given the favorable markets and progress made in their Bitcoin ecosystems. They are also the three largest countries in Southeast Asia by population size.
The Philippines is taking the lead in terms of how well the Bitcoin ecosystem is developing. The Philippines has a significant number of exchanges run by professional teams and has notable merchants accepting Bitcoin.
Indonesia's and Vietnam's Bitcoin ecosystems are starting to develop as well, and similar to the Philippines, they have a large market that would benefit from Bitcoin as an alternative payments, remittances, and banking tool.
Article fully adopted from: TechInAsia