Investing in cryptocurrency is a great way to diversify one's portfolio, and it is always better to buy cheap tokens with high growth potential. Tokens like Snowfall Protocol (SNW), Ethereum (ETH), and Tether (USDT) are one of the top coins to buy in 2023.
These coins offer a combination of affordability and long-term growth potential, making them an excellent choice for anyone looking to get into the crypto world.
Ethereum (ETH) set to break the $3000 mark in 2023
After months of trading within the $1,400 price range, Ethereum (ETH) has finally managed to trade beyond the $1,500 price zone. At the moment, Ethereum (ETH) is consolidating in readiness for an upward trend. Alongside Snowfall Protocol (SNW) and Tether (USDT), Ethereum (ETH) has also recorded some solid bullish runs this year, with a value increase of about 30%.
Ethereum (ETH) is the primary digital asset of the Ethereum blockchain network, and it is the second-largest cryptocurrency in terms of market capitalization. Ethereum (ETH) is a means of payment and accessing services within the Ethereum (ETH) network.
One Ethereum (ETH) token currently sells for $1,575 and can be too expensive for new investors. Unlike Snowfall Protocol (SNW) which is presently at its presale stages with prices starting from $0.005.
Tether (USDT) market valuation rises amidst declines in other stablecoins
Tether (USDT) is one of the top three stablecoins, which controls approximately 92% of the stablecoin's Market Cap, with Tether (USDT) constituting a whopping 49%. Although there has been a protracted decline in stablecoins market value for ten consecutive months, Tether (USDT) saw a slight increase in its market capitalization.
According to research, Tether's (USDT) market value climbed by 0.82% to $66.7 billion, while that of its two main rivals, USDC and BUSD, decreased by 2.27% and 3.97%, respectively, to $43.1 billion and $16.1 billion. The idea behind stablecoins like Tether (USDT) is to offer a relatively stable alternative to cryptocurrencies like Ethereum (ETH), which are very volatile.
Tether (USDT) is issued by Tether Limited and operates on various blockchain networks, including Bitcoin's network (Omni Layer) and Ethereum's (ETH) network. Tether (USDT) is pegged to the US dollar, which means for every Tether (USDT) in circulation, the company holds an equivalent amount in US dollars in reserve. This mechanism ensures that Tether (USDT) maintains its value and remains relatively stable.
Snowfall Protocol (SNW) The cheapest crypto to buy now for the best ROI
If you are looking for the best investment to make in the crypto space right now, then you should be looking at Snowfall Protocol (SNW). Snowfall Protocol (SNW) is currently at its last presale stage, and the price has risen by about 4000% since the start of the presale, and the price is expected to rise further by 5000% after launching.
Snowfall Protocol (SNW) enables multi-chain compatibility, allowing the trading and exchange of tokens across multiple blockchain networks. This gives holders of Snowfall Protocol (SNW) greater flexibility than other crypto holders.
Snowfall Protocol (SNW) ecosystems feature Stable-Coin Bridge. It allows the transfer of stablecoins between Ethereum Virtual Machine (EVM) and Non-EVM using highly advanced canonical token bridging techniques.
Holders of Snowfall Protocol (SNW) will be automatically granted rights to vote in Snowfall's DAO, giving them authority regarding decisions on future proposals concerning Snowfall Protocol (SNW).
Besides the right to vote in key decision-making, Snowfall Protocol (SNW) is a utility token that can be staked to increase ROI, and holders are entitled to multiple bonuses and discounts on all the Snowfall Protocol (SNW) bridges.
Conclusion
It is no secret that hundreds of tokens are currently out there selling at a very low price. But buying a token with great potential and multiple use cases, like Snowfall Protocol (SNW), is the best choice for every crypto lover.
Find Out More About The Snowfall Protocol (SNW) Presale!!!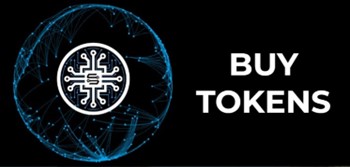 Disclaimer: This is a paid release. The statements, views and opinions expressed in this column are solely those of the content provider and do not necessarily represent those of Bitcoinist. Bitcoinist does not guarantee the accuracy or timeliness of information available in such content. Do your research and invest at your own risk.