In the earlier years of cryptocurrency, the most popular digital asset for making transactions was Bitcoin. It soon became one of the most well-known coins and the ring leader in the cryptocurrency market. But as time passed, several other coins began to surface and bring in new concepts and upgrades to the idea of digital currencies.
This uprising gave a lot of users and traders a chance to expand and diversify their portfolios by experimenting with different coins. Here are three digital assets that have brought in new concepts and upgrades that upstage Bitcoin. They are called Avalanche (AVAX), Ripple (XRP), and Pugglit Inu (PUGT).
AVALANCHE (AVAX)
Avalanche is a decentralized Blockchain that combines robust and efficient scaling capacity with speedy confirmation time through its Avalanche Consensus Protocol. Its processing speed is up to 4500 transactions per second (TPS). Avalanche is eco-friendly, the Proof-of-Stake consensus algorithm uses significantly less energy than Proof-of-Work.
Its native token AVAX uses its Avalanche Consensus Protocol to make decisions among its global users or validators. AVAX is fondly called a "red coin" by its holders, and it is used to make transactions and pay fees on the Avalanche network. Currently, Avalanche has seen a 53.59% increase in seven days at the time of writing. Could this be Avalanche's return from the crypto crash?
AVAT is used for pledging Crypto, which is popularly referred to as staking. The token helps validate and secure the Avalanche Blockchain. Bitcoin uses a Proof-of-Work consensus algorithm that uses computers to secure the platform. But Avalanche is a Proof-of-Stake network that locks up crypto assets to confirm and validate them.
Staking also presents opportunities for passive income in the Avalanche platform which will undoubtedly increase the popularity of the Avalanche platform further.
PUGGLIT (PUGT)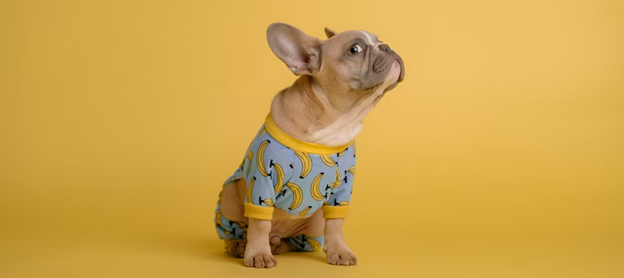 Probably the new rising star in the crypto space, Pugglit is a coin set to launch a new era of meme coins. Pugglit was introduced with the desire to deal with poor customer service, high transaction fees, unreliable security, and network statistics.
The coin is based on a portmanteau of a Puggle and a Piglet and is based on the Piglet Inu meme. The best features of these two animals model the image of the Pugglit network.
The combination of the environmental friendliness of the pig and the community-friendliness of the pug all summarize the nature of the platform.
Pugglit Inu seeks to improve transaction speed and lower transaction costs. It employs a unique Proof-of-Work algorithm to secure transactions and fortify the safety of wallets and exchanges using advanced cryptographic security. It also employs Proof of Solvency to help users confirm the number of assets in the Pugglit token.
RIPPLE (XRP)
RIPPLE is a digital money transfer network that meets the needs of financial transactions. It's a blockchain-based, open-source, decentralized peer-to-peer network that makes it easier to transfer different types of fiat money. It does this by being a medium of exchange for either remittances or international payment settlements.
Its native currency, XRP, had been built and developed to accommodate and operate various utilities in the Ripple network. The token works with the Ripple network to exchange multiple currencies and popular cryptocurrencies. In addition, XRP adopts a less complicated mining mechanism than Bitcoin, ensuring speedy conversions between different currencies on Ripple's network.
The network uses neither Proof-of-Stake nor the Proof-of-Work mechanism. The consensus is distributed efficiently through bank-owned servers to confirm financial transactions worldwide. It thereby reduces double-spending, making Ripple transactions reliable and much cheaper than Bitcoin. The Ripple platform is primarily for ensuring an instant, safe, low-cost, global money exchange and operations.
To conclude
Avalanche (AVAX) and Ripple (XRP) have both performed well after the crypto crash, showing they can outshine Bitcoin. Pugglit Inu (PUGT) is a new cryptocurrency with the potential to also outshine Bitcoin. Its numerous utilities give it the edge over its competitors, this could be the future of cryptocurrency.
For more information on Pugglit Inu (PUGT), visit the following links:
Presale: https://pug.pugglitinu.com
Website: http://pugglitinu.com/
Telegram: https://t.me/PugglitInuOfficial
Disclaimer: This is a paid release. The statements, views and opinions expressed in this column are solely those of the content provider and do not necessarily represent those of Bitcoinist. Bitcoinist does not guarantee the accuracy or timeliness of information available in such content. Do your research and invest at your own risk.