Blockchain technology is constantly offering innovative solutions for longstanding problems. New decentralized finance (DeFi) platforms and decentralized applications (dApps) feature unique approaches that greatly appeal to users. Klangaverse (KLG) is a new cryptocurrency ecosystem that features better solutions for the music industry. This article will also discuss two other tokens, Filecoin (FIL) and Vechain (VET), that have also come up with interesting updates. These three coins can be added to yield a balanced portfolio for July.
Klangaverse (KLG): A Fully Decentralized Music Distribution System
Musical artists spend years learning to hone their skills. Singers, songwriters, music directors, etc. work tirelessly to create appealing songs. Their job is done once the track is completed. The distributor and producer will gain a huge profit while the artist receives a small chunk of the total revenue.
It is unfair and creative artists cannot do anything about it. They do not know who is distributing, buying, listening, or watching their content. Klangaverse seeks to change this and will give back control to artists.
The Klangaverse ecosystem has been designed to encourage new artists. They won't leave the music industry because of poor pay and will not live in the constant fear of losing the rights to their songs. Klangaverse will help music creators control the distribution of their content.
Klangaverse has no control over who streams or uploads songs as a fully decentralized platform. The content creator can decide who will get access to the NFT tokens representing his/her music. The music creator can earn thousands in royalties by distributing songs and becoming popular in the crypto community.
The KLG Token is the native Klangaverse token that users will need to mint NFTs, pay transaction fees, stake, and govern this decentralized platform. It may draw thousands of music lovers, and they will seek more KLG tokens to connect with their favorite artists. The KLG Token can be purchased on presale.
This new ecosystem is being developed on the Binance Smart Chain network. It will allow music creators to distribute their products as NFTs. Fans will purchase these NFTs through the native cryptocurrency, KLG, and thus the music creator will make more profit as there will be no intermediaries.
Klangaverse aims to create a community of 300,000 members. Those community members will be developers, artists, and music lovers. This new platform will give musical artists the ownership, royalty, and revenue they need to follow their passion and entertain millions.
Filecoin powers decentralized storage solutions for storing humanity's important information
Filecoin is offering a new way of storing important files on the network. It provides storage space on the network that users can rent or buy to store important files. This network distributes stored files on various computers, making it impossible for an unauthorized person to access them. It was launched in 2014 as a blockchain-based file storage solution. This network uses a proof-of-retrievability mechanism to offer storage solutions. It became a popular solution due to its security features and the affordable space users get for data storage. Users need to hold the FIL token to acquire space on the Filecoin network and rent it.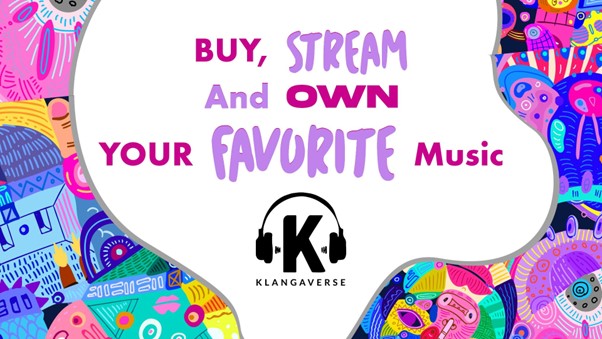 VeChain partners with [email protected] Capital for inventory monetization
VeChain is a layer 1 blockchain solution powered by its native cryptocurrency, VET. It has expanded into supply chain solutions, NFTs and is also capable of running smart contracts and dApps. The VET Token generates a secondary coin known as VeThor providing a great source of passive income. The VeChain ecosystem has partnered with [email protected] Capital with an initial $10M allocation for inventory monetization. The alliance will also utilize the recently launched stablecoin of VeChain, VeUSD. The VeChain ecosystem has established some of the strongest partnerships with many major companies, including PWC and DNVGL.
The three cryptocurrencies described above could potentially power up your portfolio and provide King sized returns in the medium to long term. Research a cryptocurrency platform before making an investment decision.
Presale: http://bang.Klangaverse.com/
Website: http://Klangaverse.com/
Telegram: https://t.me/KlangaverseOfficial
Disclaimer: This is a paid release. The statements, views and opinions expressed in this column are solely those of the content provider and do not necessarily represent those of Bitcoinist. Bitcoinist does not guarantee the accuracy or timeliness of information available in such content. Do your research and invest at your own risk.