For decades, the world has been dependent on the traditional banking system. If you want a loan, the bank, as an intermediary, gives you the money and charges interest. If you deposit funds, the bank acts as a middleman and pays you interest. But this is gradually changing. With the emergence of blockchain technology, several crypto organisations are successfully experimenting with Decentralised Finance, also called DeFi.
To put it simply, Decentralised Finance (DeFi) is an umbrella term encompassing the vision of a financial system that functions without any intermediaries, such as banks, insurances, or clearinghouses, and is operated just by the power of smart contracts.
As cryptocurrencies continue to rise, Avalanche (AVAX), Solana (SOL) and Big Eyes Coin (BIG) are standing out as the prominent DeFi coins.
Avalanche Is The Premiere Scaling Solution For Web3 dApps
As a direct competitor to Ethereum, Avalanche (AVAX) is a smart-contract-based blockchain network focusing on lower transaction fees, higher speed and eco-friendliness.
To get on the Avalanche network and try its DeFi protocols, you will need to buy AVAX on a CEX like Binance or Kraken. Then you will need to select "withdraw" on your exchange and transfer your AVAX tokens to a DeFi wallet.
Termed an 'Ethereum Killer' by crypto experts, Avalanche uses a proof of stake (PoS) mechanism to stay environmentally proactive. Ethereum, on the other hand, is slow, uses complex computing tech, and charges higher prices, making it difficult for an average user.
Solana Is Powerful For Developers And Fast For Everyone
Combining a unique proof of history (PoH) mechanism, similar to the proof of stake (PoS), Solana (SOL) can process 700K transactions per second, making it one of the fastest blockchain networks.
Deemed as another competitor against Ethereum, Solana charges ultra-low fees on its DeFi ecosystem. Several dApps were developed on Solana's robust blockchain network, such as Tulip Protocol, Orca, and more. On these Dapps, users can easily swap assets, provide liquidity and earn yields through an easy-to-use interface.
Big Eyes Coin And Its DeFi Ecosystem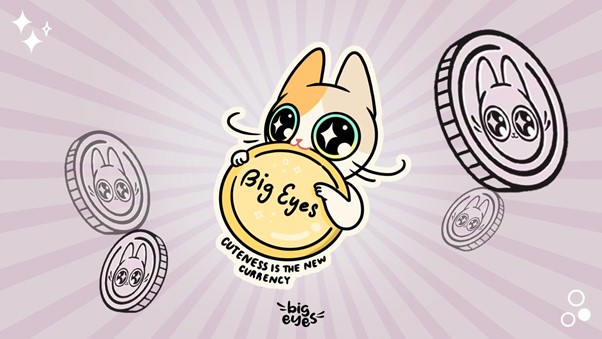 Big Eyes Coin (BIG) has made headlines for its usefulness, eco-friendliness, NFT club and its DeFi ecosystem. Having raised more than $8M in its presale, investors are showing significant interest in Big Eyes Coin's future roadmap.
As a one-stop shop, Big Eyes Coin is aiming to dominate the NFT space as well as the DeFi space. With lower transaction fees and faster speeds, this cute meme token will be giving tough competition to its DeFi competitors.
Traditional Banks vs Decentralised Finance
For the past few years, DeFi has grown extraordinarily, and it is a dream come true for the crypto community because they have long imagined a new financial system on the blockchain.
The major and basic difference between traditional banks and DeFi is the lack of an intermediary. DeFi, as the name suggests, is decentralised and completely backed by ledgers and smart contracts.
DeFi also tends to be more efficient, effective and encrypted, making it a go-to system for lenders and borrowers alike.
To Sum Up
Big Eyes Coin (BIG) has secured a CEX launch which will give its users a solid UI and easy navigation on the platform. Big Eyes Coin's DeFi system will be hugely benefited from the CEX platform.
Consider Big Eyes Coin for your next crypto investment because this coin is only going to get bigger and stronger as time goes by.
Use the code BEYES306 to get bonus coins on your purchase.
Click on the links below to be a part of the DeFi revolution!
Presale: https://buy.bigeyes.space/
Website: https://bigeyes.space/
Telegram: https://t.me/BIGEYESOFFICIAL
Disclaimer: This is a paid release. The statements, views and opinions expressed in this column are solely those of the content provider and do not necessarily represent those of Bitcoinist. Bitcoinist does not guarantee the accuracy or timeliness of information available in such content. Do your research and invest at your own risk.