With thousands of cryptocurrencies and other digital assets available to long-term investors, even just creating a shortlist to research can be difficult. Here are a few investment ideas that could not only be long-term investments but also provide some nice gains before the year is out. All three of these assets have the potential for mass adoption in the coming years.
Uniglo (GLO) – the crypto investing swarm
Uniglo is a crypto investment DAO that takes advantage of swarm intelligence. Swarm intelligence refers to the collective intelligence of a group. Swarms have been shown to outperform algorithmic trading.
Holders of the GLO token gain exposure to a diversified basket of digital assets and get to vote on how the common treasury is invested. Potential investments include cryptocurrencies, NFTs, and tokenized assets such as gold and collectibles.
GLO is a deflationary token. That is the circulating supply is always getting lower — no matter whether we're in a bear market or a bull market. There are two token-burning mechanisms. First, a 1% tax on all purchases and sales is used to purchase GLO off exchanges and remove them permanently from circulation and raising the price. Second, profits from investments are periodically used for the same purpose.
Being able to invest in a basket of assets can save long-term investors a ton of time over having to piecemeal together a crypto portfolio on their own. And since the number of people who are interested in investing in crypto long term is growing exponentially, Uniglo definitely has the potential for mass adoption.
GLO token is not yet available on crypto exchanges. However, early adopters can get in on the private presale at the Uniglo.io website. The presale is broken up into three phases. At the end of each phase (once a month) the price of the token goes up. So if you're interested, it makes sense to get in asap. Even a small investment could produce big returns in the coming years. The presale ends in mid-October at which time, the token will be available on exchanges but at a higher price.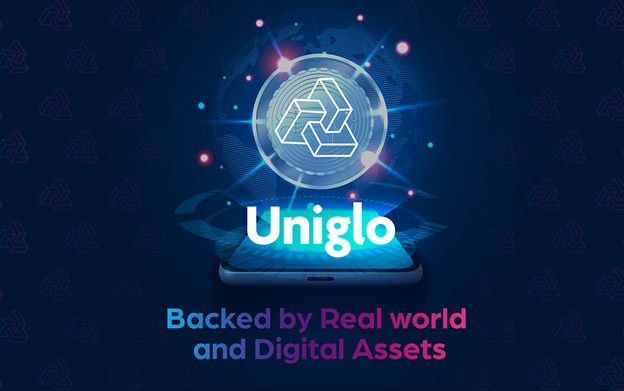 Basic Attention Token (BAT) — get paid to browse the web
Basic Attention Token (BAT) is a blockchain-based system for tracking the amount of time and attention users put into websites. Earning BAT requires using the Brave web browser and viewing ads. BAT can be used to tip creators and websites. The browser also acts as a BAT wallet. BAT has a large base of dedicated users and has a good shot at mass adoption.
BAT has gained about 70% since mid-June. Some analysts predict that it has the potential to more than double within the next 16 months and could surpass $3.00 by 2030. If BAT can surpass its 2021 highs it will provide greater than 400% returns in the coming years.
Fantom (FTM) — a foundation for Web3 platforms
Fantom (FTM) has a shot at mass adoption — that is if developers can build applications that gain mass adoption. Fantom is a layer-1 blockchain, not a user platform. However, being fast, secure, inexpensive, and EVM-compatible, while incorporating industry-leading oracles such as Chainlink and Band Protocol makes Fantom very attractive to Web3 devs. Fantom has a good chance of catching up with top blockchains such as Ethereum, Cardano, and Solana.
Currently hovering around 33 cents, FTM is likely to hit $1.00 within the next year offering a 300% gain. If it can get past its 2021 all-time high it could produce a 9X return on investment from today's price.
Learn more here
Join Presale: https://presale.uniglo.io/register
Website: https://uniglo.io
Telegram: https://t.me/GloFoundation
Discord: https://discord.gg/a38KRnjQvW
Twitter: https://twitter.com/GloFoundation1
Disclaimer: This is a paid release. The statements, views and opinions expressed in this column are solely those of the content provider and do not necessarily represent those of Bitcoinist. Bitcoinist does not guarantee the accuracy or timeliness of information available in such content. Do your research and invest at your own risk.