BANGALORE, India – Unocoin, a Bangalore based Bitcoin startup, has raised $1.5 million USD in a Pre Series-A round, the highest total raised for a digital currency venture in Indian history.
Also read: The War on Bitcoin Has Only Just Begun With Mike Hearn Leaving
Unocoin Gets a Boost from Big Players Like DCG
Funding was sourced from well-known Indian entities such as Blume Ventures, Mumbai Angels and ah! Ventures, along with prominent international investors such as Digital Currency Group, Boost VC, Bank to the Future, Bitcoin Capital and FundersClub.
"We're honoured to have this type of support from top investors," remarked Unocoin co-founder and CEO, Sathvik Vishwanath.  "We started from my small hometown called Tumkur near Bangalore and our goal from the beginning was to make it easy to get bitcoin in India.  A few years later, we are now headquartered in Bangalore with 30+ employees, serving more than 100,000+ customers across the country and growing exponentially."
Also, according to Vishwanath, India is an optimal location for a Bitcoin startup, as it is home to the largest gold, inward remittance, and IT markets in the world. He believes this makes India a perfect home for bitcoin and blockchain solutions.
Blume Ventures, headquartered in Mumbai, has played a pivotal role in leading the Unocoin Pre Series A round. According to Karthik Reddy of Blume Ventures, they were encouraged by the Unocoin team, which ultimately lead them to participate in the fundraiser.
Digital Currency Group, based in New York City, supports Bitcoin and blockchain companies by leveraging their insights, network, and access to capital with over 80 investments in more than 25 countries. Barry Silbert, Founder and CEO of Digital Currency Group, said:
"Since making our first investment in Unocoin, it has been tremendous to see the company solidify its position as the leading Bitcoin company in India, as well as emerge as one of the fastest growing companies in DCG's global portfolio of 80 Bitcoin and blockchain companies.  We are thrilled to welcome this fantastic group of new investors to Unocoin and look forward to many more years of rapid growth and industry leadership by the company."
FundersClub, another participant in the round, is a leading online VC headquartered in San Francisco and operates globally, with portfolio companies including Slack, Instacart, and Coinbase.  
Boris Silver, Co-Founder and President of FundersClub, said, "We are thrilled to partner with and back Unocoin as a portfolio company in the Fun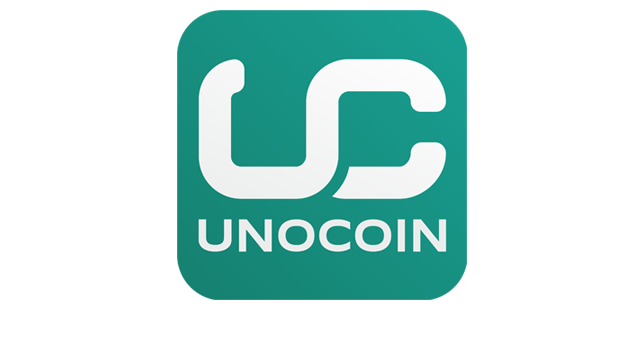 dersClub community. We were impressed with the company's vision, team, growth, and large market opportunity. Blockchain technology has tremendous potential and we're excited to support Unocoin as they continue to innovate, lead, and execute in the space."
Commenting on their investment into Unocoin, Harshad Lahoti, founder and CEO of ah! Ventures said, "It's no secret that usage of bitcoin is picking up rapidly and the concept has seen a warm welcome from freelancers and retailers in India. That's when Unocoin, a venture backed by a strong team with industry acumen and a rocketing number of users, caught our attention. We believe Unocoin will continue to be one of the strongest players in India's booming crypto-currency market."
Worth noting is that ah! Ventures is India's first full-spectrum startup investment network and platform comprising of over 700+ investors, including renowned angels and early-stage VCs.
Even the popular financial reporter, Max Keiser, is on board with Unocoin, saying  "Unocoin is leading the charge when it comes to bringing bitcoin to India. We are excited to be working with this world-class team and look forward to supporting their continued growth trajectory."
In addition to all of this, Unocoin's Vishwanath added that, "We believe that we're at the dawn of a new evolution where money itself is being reinvented. We love seeing so many of the smartest cryptographers, mathematicians, and computer scientists from all over the world working together to scale Bitcoin to the masses.
Vishwanath concluded, "We have a clear vision here at Unocoin: let's Make Money Simple."
What do you think of Unocoin record-setting fundraising effort? Let us know in the comments below!
---
Images Courtesy of  Wallsus.com , Barry Silbert, Unocoin