Every Blockchain category has a market leader that everyone considers as the go-to platform. When we talk about NFTs, most people think about OpenSea. Even when individuals are asked about blockchains themselves, the only ones that come to mind are Ethereum or Bitcoin. Similarly, it is true for every DeFi vertical.
However, people fail to understand how vast the crypto industry is. Often the focus is on the major platforms without considering the alternatives that will save their time and reward them better. Every day, hundreds of new platforms are emerging, and the vast majority of them are outperforming the market leaders in terms of utility.
Let's take a look at the alternatives in each Blockchain category, including lending, NFTs, DeFi, and P2E platforms.
Liquidity Protocols
Aave has been one of the most talked-about platforms in the non-custodial liquidity space. The platform has the 3rd largest TVL in DeFi. However, the only concern with Aave is that it offers low APY compared to other platforms. Hence, the need for an alternative platform has risen. Here are some alternatives to Aave that are gaining prominence in the cryptoverse:
BENQI
Avalanche's recent performance has pushed Benqi Finance to $3.7 billion in TVL. Although Aave has a larger TVL, lenders are more interested in APY, and Benqi excels in this area. It offers roughly 6.25% for USDC, while Aave offers around 3% for USDC.
Source: Benqi
Benqi is a decentralized non-custodial liquidity market protocol built on Avalanche where users easily lend, borrow, and earn interest with their digital assets. The protocol democratizes access to decentralized financial products by offering a platform where users may instantaneously provide and withdraw liquidity or utilize their supplied assets as collateral to a shared liquidity market.
It provides a real-time and transparent depiction of interest rates depending on the asset's market supply and demand. It also acts as a bridge that connects Ethereum to the Avalanche, thus giving existing Ethereum users a cheaper, faster alternative money market. Benqi eliminates the $300 gwei fees on Ethereum and the three minutes necessary for transactions.
Avalanche is seeing a hyper-growth stage, making it a great place to be right now, and with BENQI bridges, it makes it easy to bring your crypto over from ETH.
Alkemi Network
Alkemi Network is geared towards institutions or individuals who want access to more regulation complaint DeFi liquidity. Alkemi has established the technology allowing people to engage in DeFi, incorporating a strict KYC/AML layer into the liquidity network to alleviate some of the more significant risks and anticipate institutional needs.
Source: Alkemi
The goal is to facilitate a smooth, safe, and well-planned transition from centralized financial infrastructure to the growing on-chain ecosystem. Alkemi has made it possible for centralized exchanges, trading platforms, and neobanks to connect into a KYC/AML-approved DeFi network with one-click capabilities.
The platform's combination of allow-listing and the inherent transparency of blockchain transactions, particularly on an institution-grade settlement layer like Ethereum, significantly mitigates risks like smart contract attacks and frauds.
Alkemi Network also enables professional DeFi for financial institutions (built on Ethereum). The protocol, which focuses on trusted counterparty liquidity, tackles the regulation, capital, control, and connection issues that are now preventing players from centralized finance (CeFi) from joining DeFi.
Gluwa
Gluwa Invest is best for those who would like to help others while still maintaining a high APY. The platform provides everyone with unrestricted access to a social-impact venture-debt fund that yields 12% APY by providing much-needed capital to the unbanked and underbanked in emerging markets.
Source: Gluwa
Gluwa's mission is to link global investors to significant yields and growth prospects in emerging nations with minimal money. The platform's stake fund pooling gives liquidity to several partners, and as a result of the investment, credit possibilities are created for those who need it most but don't have access to traditional lines of credit.
Moreover, the platform uses Infura transactions (ITX) that provides its users with a 15% reduction on Ethereum gas fees. This integration with ITX is aimed at resolving the issue of delayed or unsuccessful Ethereum transactions caused by a lack of sufficient transaction fees along with improving gas management in Gluwa.
Recently, Gluwa was selected as a winner of the 2021 Inclusive Fintech 50, an initiative aimed at identifying and using early-stage fintech to enable financial inclusion that solves the problems of internationally underserved client categories.
NFT Marketplaces
NFT marketplaces like OpenSea offer a wide range of NFTs. However, with the rise of Ethereum gas fees minting NFTs has become challenging on the platform.  Here are a few OpenSea alternatives worth considering for NFT enthusiasts:
InfinityDAO
OpenSea might be the most popular NFT marketplace, but InfinityDAO is looking to change that by offering an incentive program aimed to bring OpenSea users over. Infinity, a new NFT marketplace, is targeting OpenSea with 600M tokens ready to be distributed.

Source: infinity
Infinity is a decentralized, community-driven NFT marketplace designed for the future of discovering, producing, and owning NFTs. It strives to better represent and accommodate the interests and desires of the NFT community as an alternative to OpenSea.
The first version of Infinity is based on a fork of OpenSea's technology, although it offers a reduced transaction cost of 1.5%, compared to OpenSea's 2.5%. The distribution is comparable to the vampire attack that drew attention to SushiSwap's start, although Infinity's method isn't nearly vampiric.
However, it's more like a wood nymph attack: it's enticing Ethereum users to another field to play in with promises of showering them with presents once they do.
As NFTs are becoming more popular, investors are looking for innovative ways to trade these assets. Infinity is compatible with programmable NFTs, making it the ideal alternative to OpenSea and other comparable centralized trading environments. The platform's purpose is to essentially assist in the creation of a DAO-controlled marketplace, protocol, and treasury backed by an ever-growing sea of community members who get to partake in the protocol's success.
CXIP
CXIP is another OpenSea alternative that announced its plans to airdrop its tokens to everyone who has ever minted an NFT on Ethereum. The platform seeks to create the most robust and secure NFT minting solution by addressing three persistent market issues: royalties, creator-owned smart contracts, and permanence.
Source: CXIP
It does this using a range of technologies, including pre-mint signatures, on-chain identities, validated provenance, double permanence, complex royalty mechanisms, and cutting-edge smart contracts.
These features enable every creative to obtain what is rightly theirs. There are no intermediaries or registrations. Furthermore, the introduction of CXIP DAO assures those creators may vote on proposed features and improvements, as well as administer the community treasury: concentrating on critical areas of industry-wide NFT minting governance, such as NFT royalties, creator-owned minting contracts, and metadata permanence.
Moreover, an advisory group of notable artists and campaigners, including Jen Stark, Pharrell Williams, Daniel Arsham, Chad Knight, Justin Aversano, and Jeff Gluck, co-founder CXIPLABS and artist rights lawyer, has been formed to assist the CXIP DAO.
Blockchains
When people talk about blockchain networks it's mostly Ethereum or now even Solana. But, there are hidden gems that offer much more value when compared to the market leaders. Here are a few of them aiming to solve some real-world problems:
Tezos
Tezos has been making a real name for itself today as the go-to blockchain for cheap and green NFTs. It is the only self-amending cryptographic ledger that can grow to meet the demands of the business without being forked regularly.
Source: Tezos
Stakeholders can manage the protocol on the Tezos platform. It is an established digital commonwealth, a network where all parties engaged may have their views heard, and their honesty conveyed.
Tezos accomplishes this through on-chain governance where you can participate in the protocol's governance if you own a stake in Tezos. It is also a blockchain-upgrading system where code changes are embedded into the protocol and specified by stakeholder vote. Though anybody can make changes to the code, it is up to the core developers and token holders to decide whether or not such changes should be incorporated into the protocol.
Recently, the platform backed amazing deals with RedBull, Mclaren, Eve Online tournament, and even Linkin park music star Mike Shinoda for the Art Basel Miami event.
EOS
EOS was one of the OG PoS blockchain platforms. It had the biggest ICO ever, and within two years of its introduction, it had established itself as one of the top five cryptocurrencies, putting both market leaders and new entrants under tight rivalry. Despite such an amazing start, the success was short-lived, and the project was held back from reaching its potential due to mismanagement by Block.one.
Source: EOS
However, there was a sudden change of events recently, and the EOS community finally chose to reclaim authority and elect the ENF (EOS Foundation) to lead EOS into a new future. To counterbalance the chaos of decentralization, the new EOS Foundation will be able to seize narrative and branding management over the project.
The project is all set to be the future of blockchain. It has been approached by venture capital firms willing to invest $150-$200 million in the ecosystem, and that the EOS Foundation is ready to assist in the deployment of that cash after supervising $7 million in awards.
With features like programmable accounts and money, upgradeable smart contracts, transparent Protocol upgrades, free transactions, C++ contracts, and Smart contract data management, EOS is geared towards a bright future.
Flare
While other blockchains are trying to do the same thing better, Flare is attempting to do something new by bringing smart contracts to all the "dumb" chains like LTC, DOGE, & XRP.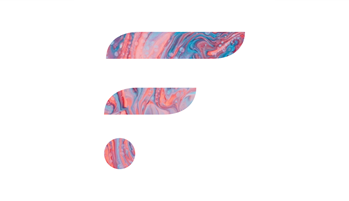 Source: Flare
The Flare Network is the world's first Turing Complete FBA network. Using this unique consensus mechanism allows it to avoid many of the pitfalls inherent in PoW & PoS chains.
In a recent development, Flare successfully launched its sister chain, Songbird. The chain is a watershed moment for the industry that will allow tokens on networks without smart contracts to be utilized trustlessly and in a non-custodial manner for the first time with scalable smart contracts.
P2E Platforms
Axie infinity has been the most talked-about game in the play to earn space. However, when it comes to the most played blockchain game, Splinterlands is the one that has made it to the top. According to DappRadar, it has been the top-performing blockchain game for months now.
Splinterlands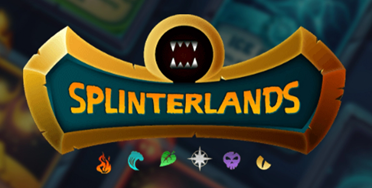 Source: Splinterlands
Splinterlands is a blockchain-based trading card game that allows users to play, trade, and earn real-world money. Players fight for a prize pool of Dark Energy Crystals (DEC), the in-game cryptocurrency and the game also rewards users with rare and valuable NFTs for completing various missions and tournaments.
The game has some of the best rewards, and there have been reports of people winning tens of thousands of dollars. Recently, a gamer managed to turn $10 into $10K by trading the in-game NFTs. The story has inspired many individuals to jump into the game. The game is simple to play and does not require any prior understanding of crypto.
Furthermore, their popularity has led to the pre-sale of one million packs of their next Chaos Legion card set. The game is well on its way to ushering in the new era of P2E.
Final words
Every Blockchain category has its own set of distinct platforms that provide greater value to users than the market leaders. Considering the pace that the crypto-verse is expanding at the moment, it is vital for investors to keep up with the pace and find the best alternatives for their funds compared to traditional methods that have become prominent in blockchain investing.