The meme coin industry may be riddled with uncertainties concerning project longevity, asset loss, and community support, but there are still a few projects within the community that have huge growth potential and profit opportunities.
Users hoping to get into meme coins can harness these projects and send the value of their portfolio to the moon. In the meme coin community, projects like Shiba Inu (SHIB), and Dogeliens (DOGET) are showing up and showing out, providing utility, fun, community, and progress within the industry.
Shiba Inu (SHIB): The Pioneer DeFi-Based Meme Coin
Shiba Inu (SHIB) was launched in August 2020 as a community-driven meme coin and an experiment on DeFi solutions and community governance. Since then, it has performed exceedingly well, fetching huge profits for users within the community. The Ethereum-based meme coin draws inspiration from Dogecoin (DOGE), but incorporates a DeFi layer, making the protocol more scalable, decentralized, and interoperable.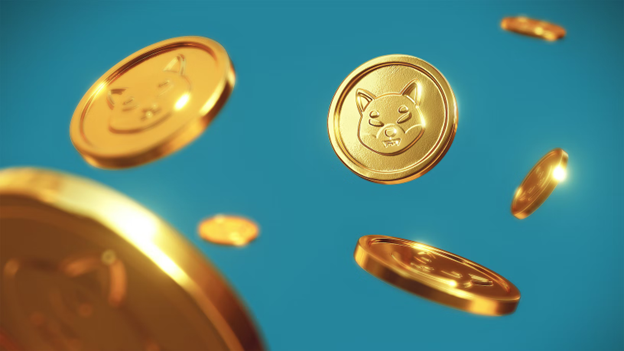 The project has been able to amass huge support within the online crypto community, and even big players like Elon Musk are getting in on the action.
SHIB tokens are the native tokens of the network, and they serve as an incentivization layer, as well as a token for utility and governance as Shiba Inu offers SHIB rewards to users who perform transactions with it.
Shiba Inu (SHIB) has so far been a highly profitable meme coin, and it currently is on the road to 1 dollar, like many projects within the industry.
Dogeliens (DOGET) is Bringing New Features to Decentralized Finance (DeFi)
Perhaps one of the most revolutionary projects within the meme coin community, Dogeliens (DOGET) is the next-generation interactive meme coin and NFT platform, effectively combining great DeFi services like the metaverse, GameFi, meme coins, Play-to-Earn (P2E), and other great DeFi solutions. It is an inclusive project which aims to welcome everybody into a wonderful virtual world called Puptopia.
Dogeliens (DOGET) is a highly decentralized and community-driven protocol that offers great DeFi features at low fees and without third parties, effectively combining Gamefi, charity, and education. Users can purchase pup-pets in the pup store and breed them to play in the playpen to earn DOGET rewards.
Dogeliens (DOGET) also has an academy to promote basic education accessibility, empowering communities who cannot otherwise afford it. Dogeliens (DOGET) is a great project as it effectively combines meme coin hype with Gamefi rewards in a fun and interactive environment.
The meme coin industry may be shrouded in doubt, but projects like Shiba Inu (SHIB), and Dogeliens (DOGET) greatly help to demystify it.
Dogeliens (DOGET)
Presale: https://buy.dogeliens.io/
Website: https://dogeliens.io/
Telegram: https://t.me/DogeliensOfficial
Disclaimer: This is a paid release. The statements, views and opinions expressed in this column are solely those of the content provider and do not necessarily represent those of Bitcoinist. Bitcoinist does not guarantee the accuracy or timeliness of information available in such content. Do your research and invest at your own risk.