Mar. 29, 2016 — On Wednesday (Mar. 23), Russia's ministry of finance continued on with its pursuit to outlaw the world's top cryptocurrency, Bitcoin (BTC).
The Vanbex Report is a periodic summary of the blockchain industry's top news stories from the biggest companies, as well as the most promising newcomers.
Banning BTC?
This time, the new draft for the official banning of the production and circulation of BTC comes attached with punitive damages that could range from million ruble fines to up to seven years in jail and the ceasing of business operations.
Russia's deputy minister of finance, Alexey Moiseev, as quoted in Russian media outlet RIA Novosti, said: "I hope we will manage to do this in a reasonably short period of time. I believe, we will be able to bring it in before the end of the spring session, but I don't know if it will be passed in a first reading."
Currently, BTC is not banned in the country but it is not legal currency either. The finance ministry estimates the law to enter the Duma, Russia's lower house, by August.
The road with Bitcoin and Russia has been a rocky one for years, stretching back to January 2014 when the Bank of Russia first declared digital currencies as risky, speculative and not legally bound monies. In the same year, discussion of bans and imposement of fines were raised but nothing ever materialized into law.
Russia then took an ambiguous stance against the cryptocurrency last fall, as was reported by Coindesk. It was then unveiled Russia's central bank did not support the outright banning of Bitcoin, a position that was duly backed by President Vladimir Putin.
Nevertheless, 2016 delivers another push by the Russian finance ministry toward halting Bitcoin-based monetary activity altogether, especially exchange related operations within the country's borders.
And Russia doesn't stand alone. Bolivia, Ecuador, Iceland, Kyrgyzstan and Vietnam are other countries that also have some level of ban in place for bitcoin, with China leaning in a similar direction, even going so far as to attempt to usurp the qualities and characteristics presented in bitcoin for its own centrally issued currency.
Also Read: Bitcoin in China: An Insider's View
In December 2013, the People's Bank of China and five other related government ministries released an official notice titled, Guarding Against the Risks of Bitcoin, which essentially stated bitcoin may not be used as currency in the country.
The interesting aspect regarding China and Bitcoin is that Chinese miners control at least half of the cryptocurrency's mining network, concentrating a lot of power over the cryptocurrency's core transactional function.
The national control over an entity valued at over USD $6.5 billion in market capitalization would presuppose a desire to maintain and develop that source.
But the opposite is true of the Chinese government because the value resides in something that is, as Putin put it, "backed by nothing."
Furthermore, while governments express concern over terrorist financing and money laundering activity as principled reasons to outlaw the production, circulation and exchange of Bitcoin, the core factor boils down to sovereignty over one's own system, be it monetary or otherwise.
Also Read: Dutch Central Bank to Create Prototype Blockchain-Based Currency
A decentralized digital currency requires regulation and oversight. This is not a novel thought.
The Russian and Chinese positions show that block-size scaling and billion-dollar valuations don't matter if the currency exists within a closed-off system or one that cannot be appropriately regulated, pegged to a national or fiat currency and centralized in some form.
Some advocates in favour of the proliferation of cryptocurrency view anonymity and decentralization as an avenue toward a post-regulatory financial system. But as fantastic as that sounds it is beyond the bounds of what can be considered practical — from a point of economic management it's near to impossible.
Russian government officials prefer the ruble be the only legal currency used in the country and that its central bank be the only legal entity allowed to issue currency, whether in physical or electronic form.
This is about control.
A decentralized currency that lacks any regulatory framework and oversight is a volatile currency — and increasingly, a virtual commodity — better positioned for investment. In addition, it is a currency privy to activity outside the bounds of the common good.
A decentralized cryptocurrency is certainly a revolutionary idea but as revolutionary ideas go, it must occur not at the behest of the current order of things, but beyond it.
Bitcoin's days may not be numbered, but its current position as a digital currency free of much, if any, oversight is counterintuitive to progressive development of a digital society as a whole.
Disruptive does not mean dissociative, explained Lisa Cheng, Vanbex Group CEO, and despite the failings of government, and what anarchists may advocate, order and enforcement are critical ingredients to ensuring, or at least trying to ensure, the playing field is level.
Whether Bitcoin offers that is subject for another post.
Some news stories from this past week:
Russian Ministry of Finance Proposes Bitcoin Ban
Punishments for use of cryptocurrency could lead to fines, time in jail
The Russian finance ministry is moving to officially ban the production and circulation of the world's leading cryptocurrency.
In a proposal released last week, the ministry detailed plans to outlaw the use of Bitcoin as legal currency, with aims to impose new penalties on companies and individuals that deal with digital currency.
A fine between three and five million rubles to jail time of up to seven years are being discussed as potential punishments, including the ceasing of business operations for those establishments like exchanges that deal in the cryptocurrency.
Also Read: Is Bitcoin Legal?
Pact Between UK and Australian Regulators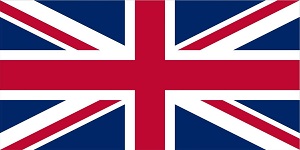 The FCA and ACIS come together to help foment fintech innovation
Regulators in the United Kingdom and Australia signed a cooperation agreement last Wednesday (Mar. 23) stating either party will refer innovative fintech companies to each other's markets.
Such an agreement between the Financial Conduct Authority and Australian Securities and Investments Commission will help bridge the barrier to access in both markets that, according to Reuters reporting, are "estimated to have annual revenues of around A$12.5 billion (6.6 billion pounds) and A$1.3 billion respectively."
It will be interesting to see if this develops into a common theme among fintech hubs around the globe as access to talent and progressive policy-making are key aspects to the success of those competing within the emerging industry.
Also Read: Australian Regulators Finalize New Regulations
Hyperledger On Verge of Merge
All but one committee member in favour of three-code amalgamation
The Hyperledger project neared a decision to merge its three central codebases contributed by Blockstream, Digital Asset and IBM at the first Hyperledger Hackathon.
The vote put to the technical steering committee was unanimous in favour of the merge of the Blockstream's validation code, IBM's OBC/UTXO Chaincode and Digital Asset Holding's client layers, except for a single committee member.
The committee member was quoted by Coindesk as stating: "I'm a little concerned about making an agreement until I see something in writing. I'd feel better if we had a little more progress on the requirement side."
While Philip DesAutels, the event's emcee, could have went ahead and called a vote given the two-thirds majority requirement for approval set out in the charter would have likely been achieved, the event host backed away from it.
DesAutels also said, "This is open-source, we can take this wherever we want, but we do need to move forward. There's consensus even if there's not unanimity."
The Hyperledger project, established in 2015 and headed by the Linux foundation, is a collaborative effort to advance blockchain technology with a "goal of presenting a clear explanation of what will distinguish the Hyperledger Project from efforts specifically mentioned, including Bitcoin and Ripple."
Also Read: Hyperledger's First White Paper
Some Upcoming Events …
Smart Contracts, Blockchain & Data Standards
A free half-day FinTech forum hosted by XBRL US will be held on Apr. 4 in New York City. Speakers from Consensys, ItBit, Markit, Nasdaq, Safeguard Scientifics will be featured. For more information visit: http://goo.gl/kXe3jQ.
Money 20/20 Europe
Touted as an "experience for European innovators" and "catalyst for the growth and development of the payments and financial services ecosystem." To register go to: money2020europe.com/register-2016. Event runs Apr. 4 – 7.
World's Largest Blockchain Trade Show
Debut in Toronto, Sept. 19-21. For more information visit http://goo.gl/wSzLmI.
Press Contact:
Kevin Hobbs
Email: [email protected]
PH: (604) 379-9032