Fundstrat's Tom Lee holds his ever-so-positive sentiment on the upcoming year-end Bitcoin price, saying the largest cryptocurrency is still in a bull market, despite the 60% drop in price since the end of 2017. He also maintains that we should see it reaching a price of $25,000 by year-end.
---
At the time of writing this article, Bitcoin trades for $8,094.54, marking a 7.09% increase in its value for the last 24 hours.
The former Chief Strategist of JPMorgan & Chase is a known Bitcoin advocate amongst the few Wall Street analysts who are regularly stepping up to express their upbeat attitude towards Bitcoin as well as the entire crypto field in general.
On April 12th, Lee once again expressed his thesis at the CMT Symposium in New York City, outlining the reasons for which he thinks Bitcoin is in a bullish market, despite its rather hectic movement in the last few weeks.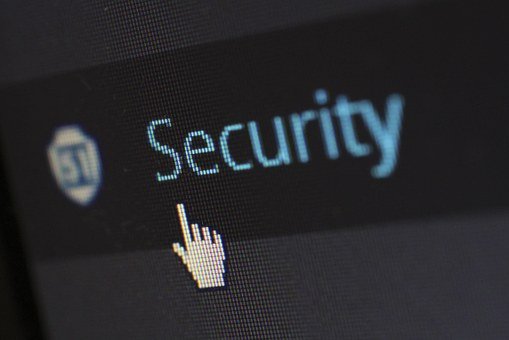 Crypto Is Secure
As one of the main pillars of his thesis, Lee outlines that cryptocurrencies manage to successfully tackle the problem of lack of trust. And it seems that this couldn't have come at a better time. The press is going crazy with stories about people facing serious security issues on the internet. Facebook's latest scandal is a prime example, which, at the same time, highlights the importance of blockchain technologies.
Furthermore, Lee points out an interesting correlation which paints a clear picture – countries, where trust in governments is relatively low, is where Bitcoin is actually thriving.
The Boom of Digital Economy
Lee's also restating the obvious – we live in a world in which the lion's share of economic growth is courtesy of technology. While the global economy was worth $60 trillion 10 years ago, it's now worth $80 trillion, and at least half of it is coming from the digital economy.
The analyst is making a strong case, saying that at least 70% of millennials, as well as Gen Xers, are using digital banking services.
Millennials Are Hyped
The Bitcoin bull lays down a few factors showing that millennials are primed for investing in the field of crypto. Starting off, this generation is educated (72% enrolled in college), which means they are a lot more likely to understand the foundations of the underlying technology behind cryptocurrencies. What is more, Lee points out that they are eager to own them. He cites a survey which shows that while only 4% of millennials actually hold a type of cryptocurrency, at least 30% of them would prefer it to bonds.
He also mentions that one of the most important reasons for why this generation is prone to crypto investments is because they have the necessary tools, such as a plethora of apps, for doing so.
It's Worldwide!
Cryptocurrencies are steadily gaining widespread adoption throughout the entire world. We already see serious acceptance of crypto in the East. Lee says that 14% of males in Japan own a form of crypto while 23% of South Korea's citizens are also involved.
Prominent countries such as the UK are assembling task forces to explore the benefits and the drawbacks of digital currencies, essentially acknowledging their importance and future impact. We can clearly see that this is a positive trend which is spreading around the globe, with certain exceptions, of course.
And while people who bought the Bitcoin price hype back in the last months of 2017 might not be particularly positive at the moment, it is worth noting that Bitcoin has seen more devastating crashes in the past, such as the meltdown in April 2013.
Despite the roller-coaster ride that the mercurial Bitcoin price seems to be taking, Lee remains positive, maintaining his previous sentiment and even predicting a price of $25,000 per unit by the end of 2018.
Do you think Lee's $25K Bitcoin price prediction is realistic? Please let us know in the comments below!
---
Images Courtesy of Pixabay and Bitcoinist Archives