Blockchain technology is redefining the contemporary financial era. It can remain decentralised without third-party interference, have freedom from censorship, and is traceable. Cryptocurrencies build on blockchain technology, verifying transactions using cryptography rather than a centralised authority.
Solana (SOL) and Avalanche (AVAX) both use blockchain technology, boasting two fast blockchains that allow their communities to access different sectors of the crypto market. Big Eyes Coin (BIG) is different. Big Eyes Coin builds on the network of another cryptocurrency, Ethereum (ETH). Let's explore these cryptocurrencies and their advantages and disadvantages.
Big Eyes Coin Exudes Sustainability
The Big Eyes Coin platform has shown its commitment to sustainable development through the inception of its charity wallet, holding 5% of its tokens. The Big Eyes Coin team will make contributions directly to ocean conservation efforts, with several significant contributions already made.
NFTs are also a large part of the Big Eyes Coin ecosystem. They help make DeFi accessible to the general public, and Big Eyes Coin aims to host an NFT collection in the top ten projects. While some NFTs are just to make a profit from, Big Eyes Coin allows its community to utilise them for access to parties and events that happen with the seasons.
As mentioned above, Big Eyes Coin builds on the Ethereum network. It means Big Eyes Coin can take advantage of Ethereum's colossal speeds the network gained during its switch to a Proof-of-Stake (PoS) consensus mechanism.
Want to learn more about Big Eyes Coin? Check out the video below!
Solana's Speedy Blockchain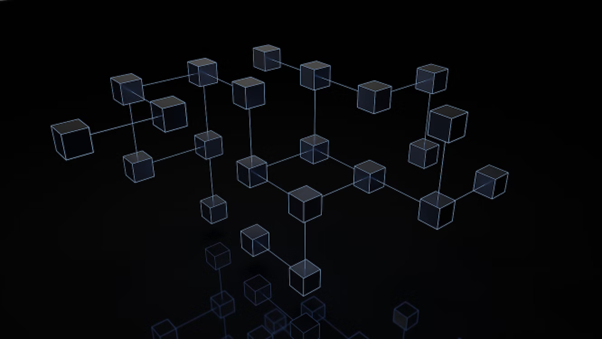 Some blockchains can process transactions faster than others. Solana is one of them. One of the main issues with blockchain technology in its infant stages was its ability to scale. Cryptocurrencies using the Proof-of-Work (PoW) consensus algorithm confirm transactions slower than those using PoS.
Instead, Solana uses a combination of a PoS and Proof-of-History (PoH) consensus to confirm transactions at unprecedented speeds. At Solana's peak performance, the blockchain giant can confirm 50,000 transactions per second, helping the blockchain to scale effectively.
While the crypto market is currently in a state of decline, Solana is recovering from the crypto crash. Solana has increased its market capitalisation by 10.73% in the past seven days at the time of writing.
The Carbon Neutral Blockchain – Avalanche
Another common criticism of blockchain technology is the amount of energy it consumes daily. Bitcoin (BTC) is a prime example of this, using excessive amounts of energy due to its PoW consensus. Avalanche reportedly uses just 0.0005% of the energy that Bitcoin uses annually.
Avalanche has shown that crypto giants can limit their energy usage, boasting a PoS consensus mechanism that allows the network to remain carbon neutral when confirming transactions on the blockchain.
Like Solana, Avalanche can scale effectively, becoming one of the fastest time-to-finality blockchains in the industry. However, Avalanche also remains extremely secure as it scales to millions of validators, with transactions becoming irreversible and final within a second.
Final Thoughts
Solana and Avalanche are two brilliant examples of blockchain technology and cryptocurrency working together to allow the crypto community to access secure and decentralised finance. While Big Eyes Coin builds on another cryptocurrencies blockchain, the platform will still facilitate growth for the DeFi ecosystem, allowing its users to access it easily.
Big Eyes Coin is currently in presale, raising $11.1 million at the time of writing and offering 5% bonus tokens for those who purchase with the 'BIGPRIZE71' code at the checkout.

For more information on Big Eyes Coin (BIG), please visit the following links:
Presale: https://buy.bigeyes.space/
Website: https://bigeyes.space/
Telegram: https://t.me/BIGEYESOFFICIAL
Disclaimer: This is a paid release. The statements, views and opinions expressed in this column are solely those of the content provider and do not necessarily represent those of Bitcoinist. Bitcoinist does not guarantee the accuracy or timeliness of information available in such content. Do your research and invest at your own risk.