The past few days have been akin to an emotional rollercoaster in the crypto market, however with more downs than ups sadly.
This article sums up the most important news of the past days in the crypto market, allowing you to remain on top of your crypto game!
Terra USD (UST) loses its USD parity, LUNA crumbles
A challenging last 72 hours for ex-top 10 crypto project Terra (LUNA).
Indeed, the project's main native stablecoin, Terra USD (UST), repeatedly lost its US dollar parity and still has not recovered it at the time of writing, now trading around $0.40 apiece instead of the supposed $1.00.
This event undermined investors' confidence in the project, despite its status as a major blue-chip in the crypto world, its promising prospects, and its multi-billion market cap.
This led the price of its native cryptocurrency, LUNA, to collapse a historical 97%, falling from around $87.00 seven days ago to under one dollar. Since then, the price of LUNA has seen a meagre rally, climbing back just over $2.50, but there is still a long way to go before going back to its previous levels.
After this major setback, it will be undoubtedly an arduous task for the Terra team to win investors' confidence back.
Will Terra (LUNA) survive??
Launched in 2019 by South Korean fintech Terraform Labs, Terra is a promising project which focused on the development of a decentralised ecosystem based on stablecoins, a particular type of cryptocurrency whose price tracks the price of real-world fiat currencies, hence their denomination as "stable".
This project was one of the top performers in 2021, generating a return of more than 15,000%. Terra even joined the club of so-called "Ethereum killers", which also includes the BNB Chain (BNB), Cardano (ADA), Solana (SOL), Avalanche (AVAX), and other similar projects which have the potential to rival, or even replace Ethereum (ETH) as the leading blockchain in the future. Notably, the Terra network was able to process up to 1,000 transactions per second.
Following the ongoing situation, it is fair to assume that Terra's status as an Ethereum killer will probably be revised, as the future of this project remains uncertain for now.
With all that said, LUNA remains in the top 50 largest cryptocurrencies, even after a 90%-plus drop in its price, indicating just how massive this project is.
While it remains wise to wait for the current situation to stabilise a bit, the current situation might provide investors with a historical opportunity to invest in LUNA at a massive discount.
Sharp selloff in the crypto market
The collapse of Terra did not go unnoticed in the crypto space, and definitely made some waves (no pun intended).
With its multi-billion dollar market cap, the fall of Terra took with it Bitcoin (BTC), which fell under the $30k symbolic mark, Ethereum, and pretty much the entire crypto market.
And that's understandable – as an investor, after seeing a blue-chip cryptocurrency such as LUNA crumbling over 90% in a matter of hours, it can be easy to lose confidence in the overall crypto market and give in to the panic by dumping any cryptocurrency blindly.
As such, all Terra-based protocols, among which promising liquidity protocol Anchor Protocol (ANC), have also suffered massive double-digit losses, erasing months or even years of gains and putting the existence of the Terra ecosystem in doubt for the future.
This episode is certainly a historical one in the crypto space, stay tuned on the evolution of the situation!
BoostX, an innovative cryptocurrency launchpad
BoostX is a recent cryptocurrency launchpad that has been quietly but surely making a name for itself over recent weeks.
Despite BoostX's recent history, it already features an interesting portfolio of emerging projects which have been using its launchpad technology to conduct their own initial coin offerings ICO) or initial DEX offerings (IDO).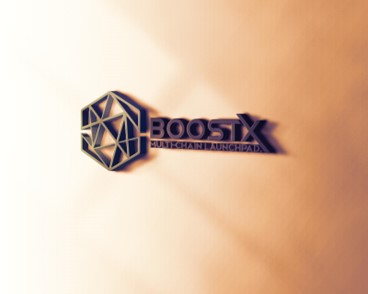 Some of these emerging projects are Seesaw Protocol (SSW), Firepin (FRPN), Explora Chain (EXPL), Quitriam Finance (QTM), which are all completing presages for their respective native tokens through the BoostX platform.
BoostX notably facilitates go-to-markets on all major blockchains, particularly Ethereum, Solana, Avalanche, Polygon (MATIC), or Terra.
For the time being, BoostX is focused solely on launchpad services, a decision made in order to avoid diverting resources away from BoostX's core business, particularly when considering the project's infancy.
With the ongoing extreme market volatility, BoostX may certainly benefit from broadening its offering in order to remain competitive and survive the merciless world of cryptocurrencies. However, it remains an overall interesting project worth a look for anyone wishing to launch their own crypto or token!